The Ultimate 5-Step Blueprint for Nailing Your Event Communication and Timeline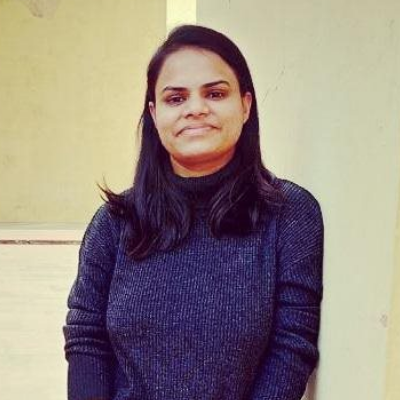 Sep 07, 2023 Sapna Singhal
Picture this: It's the day of your big event, and suddenly, you realize the keynote speaker hasn't been informed of a time change. Now, panic sets in.
To avoid such nightmares - effective communication is key. A well-structured event communication plan and timeline will ensure your message reaches the right people at the right time.
This article provides a comprehensive guide to creating a foolproof event communication plan and timeline to streamline interactions and enhance the overall event experience. Let's dive in!

Create an Event Communication Plan in 5 simple steps:
1. Set Clear Objectives
Setting clear objectives is the first and most crucial step when planning an event. Without clear objectives, your event may lack direction, making it harder to measure success.
Ask yourself questions like: What are the goals and outcomes you want to achieve? Is it to increase attendance, enhance brand awareness, or generate leads? Whatever your goals may be, articulating them clearly will help guide your entire communication strategy. Also, use the SMART criteria (Specific, Measurable, Achievable, Relevant, Time-bound) to set your objectives. For example, instead of saying "increase attendance," you could state "increase event attendance by 20% compared to last year.
Remember that each objective should tie back to the overall purpose of the event. Keeping in mind why this event matters will ensure that every aspect of communication aligns with these overarching goals.

2. Identify Your Target Audience
Understanding who you are trying to reach will help you tailor your communication efforts and ensure that your message resonates with them. To start, take a deep dive into demographics. Consider:
Age

Gender

Location

Education

Occupation/Industry

Income
In addition to demographics, consider psychographics as well.
What are their interests?

What are their values/beliefs?

What motivates them?

What are their challenges and pain points?
For instance, if you're hosting a tech conference, your primary audience might be software engineers aged 25-40 who have an interest in AI. If you have previously organized similar events, analyze attendee data from those events to identify trends and insights. Each group has different needs and expectations, so it's essential to understand how they align with your event's purpose.

3. Select Communication Channels
With so many options available today, it's important to choose the channels that will best reach your target audience and deliver your key messages. Look at where your audience spends most of their time—be it emails, social media, or industry publications—and focus your communication there.
Here are the most popular communication channels with the type of event they are most suitable for:
LinkedIn for corporate events

Instagram for more youthful, casual events

Twitter or YouTube for large conferences

Email marketing for smaller networking events or workshops
Remember to track and measure the effectiveness of each channel throughout the process. This will help you refine your strategy for future events based on what worked well and what didn't resonate with your audience.

4. Develop Key Messages
Determine the most critical key messages that need to be conveyed to your target audience. These messages serve as the foundation for all your communications and help ensure your event's objectives and value proposition are clearly communicated to your target audience.

When developing key messages:
Identify what makes your event stand out from others in your industry or niche- special guest speakers, interactive workshops, immersive activities etc.

Communicate the value that attendees will gain by participating in your event- networking opportunities, access to industry experts, actionable insights, and learning resources.

Keep your key messages concise and to the point. For a networking event, the message could be: "Expand your network with industry pros. Be there!"

Include a clear call-to-action in your key messages- registering for the event, visiting your website for more information, or following your social media channels.
5. List Stakeholders and Assign Roles
When planning an event, it's crucial to identify the key stakeholders involved and assign roles accordingly. Start by making a comprehensive list of all potential stakeholders for your event. They may include:
Sponsors,

Vendors,

Speakers,

Volunteers,

Media partners, or

Even attendees.
Once you have identified them, assess their level of involvement and determine how they can contribute to the overall success of your event. This ensures that everyone knows what is expected of them and that there is no confusion about responsibilities.
For example, if you have sponsors for your event, make sure they understand their obligations regarding branding visibility or promotional opportunities. For volunteers, outline specific tasks such as registration support or logistics assistance.
By assigning roles to each stakeholder group, you create a sense of accountability and ensure everyone understands their part in making the event successful.

Creating the Timeline
Pre-Event
Set a timeline for when you want to start promoting the event.

2-4 Months before the event: Begin building awareness through social media, email campaigns, and website updates.

4-6 Weeks before the event: Promote early bird registration and share event details.

7-10 Days/Weeks before the event: Send reminders, update attendees on any changes, and answer any questions.

Assign responsibility for each communication task within your team.

Create content for each communication channel, including social media posts, blog articles, email templates, and press releases.

Determine the frequency of communication leading up to the event.

Set deadlines for content creation, design, and distribution.




During the Event
Determine the key messages and talking points for each day or session of the event.

Create a detailed schedule of all planned communications (e.g., social media posts, live updates, announcements).

Assign individuals responsible for real-time social media monitoring and engagement.

Anticipate and prepare responses to potential attendee questions or concerns.

Ensure your communication is consistent across all channels and aligns with your event theme and objectives.

Encourage attendees to share their experiences on social media using event-specific hashtags.

Schedule regular updates or highlights to keep attendees informed about the day's activities.

Monitor attendee feedback and address any issues promptly.

Coordinate with your team to capture photos or videos during the event for post-event communication.



Post-Event
Thank attendees for their participation and share a recap of the event.

Send follow-up emails to attendees, including a thank-you note, event highlights, and any relevant post-event resources (presentations, recordings, etc.).

Share success stories, testimonials, or key takeaways from the event on social media and your website.

Analyze feedback from attendees and identify areas for improvement.

Continue

engaging with attendees through post-event surveys

, contests, or promotions.

Provide ongoing updates about future events or relevant industry news.

Evaluate the effectiveness of your communication plan and make adjustments for future events.



Ready to Elevate Your Event Game?
Effective communication is the linchpin of any successful event. Remember to:
Set Clear Objectives:

Know what you're aiming to achieve.

Identify Your Audience:

Tailor your communication for maximum impact.

Choose the Right Channels:

Be where your audience is.

Develop Consistent Messages:

Keep your brand voice unified across platforms.

Assign Roles and Responsibilities:

Know who does what.

Plan Your Timeline:

Break it into pre, during, and post-event tasks.
Don't leave your success to chance; apply these strategies now to ensure your next event is a hit! Or even better, you can reach out to us at - https://bit.ly/3R9bkuP