5 Surefire Ways to Make Your Attendees Respond to Post-Event Surveys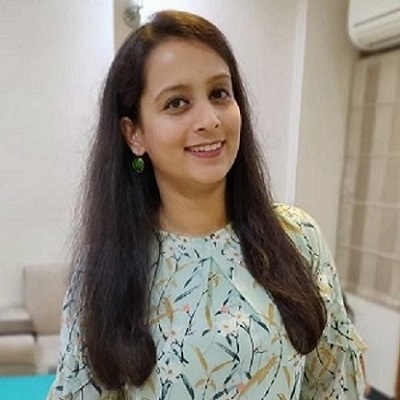 May 05, 2023 Shruti Shah
As the event venue starts clearing up, the on-site team wraps up everything, and the housekeeping services take over the place, you might think it's time to put your feet up. However, there's one crucial task left to tackle: post-event surveys.
When it comes to generating responses through these surveys, the first challenge isn't distributing them but rather the carelessness that often goes into planning the survey and its questions. Many event planners and organizers view post-event surveys as a mere formality due to historically low response rates. Some even believe that attendee input doesn't matter because their organization doesn't host events frequently. However, did you know that post-event surveys can provide key insights that help justify event performance to sponsors, in addition to ROI calculations?
In our previous blog, we emphasized the importance of post-event engagement, specifically through surveys or feedback.


The Science Behind Post-Event Surveys
Customers now hold a dominant position across industries, and businesses must make them feel valued. A carefully planned post-event survey serves multiple purposes:
Allowing attendees to express their opinions formed throughout the event lifecycle, whether positive or negative.

Building trust with the audience and showing them that their opinions are valuable.

Establishing a foundation for future event marketing strategies.

Creating a guide of dos and don'ts for your next event.

Corroborating event outcomes with ROI.




Why Doesn't Your Post-Event Survey Work?
If we had to pinpoint one reason why surveys usually have a low response rate, it would be survey fatigue. Whether it's on YouTube, a streaming platform, a landing page, or even a checkout counter in a store, survey forms are everywhere, hoping to gather responses for improving future user experiences.
Interestingly, despite the prevalence of survey fatigue and low response rates, the significance of surveys for event evaluation remains high. Even an average response rate of 20-30% is considered acceptable.
So, how can you ensure you receive optimal feedback from your attendees? By avoiding these post-event survey mistakes:
Waiting too long or distributing the survey too quickly.

Asking too many questions. Limit your survey to a maximum of 15 questions, as respondents lose interest with each additional question.

Avoiding jargon or complex sentences in your questions. Don't assume that your audience is always familiar with industry terminology or tech-savvy.

Focusing questions on your event rather than user experience. Be mindful of this unconscious tendency and pay more attention to the attendees' perspective.



5 Tips for Creating Effective Event Surveys
Post-event surveys generate long-term benefits in various ways. Here's a guide to ensure your next survey engages attendees and avoids common mistakes made by event organizers:
Perfecting the Timing: Strategically nurture event memories when collecting surveys. Consider not only the day but also the hour of the day when sending out your post-event survey to maximize attention. Avoid sending it too early, as it may appear desperate, or delaying it, as it may lose relevance. Timing significantly impacts the response rate.


Choosing the Right Type of Questions: The focus of post-event surveys should be to gather honest responses for a thorough event evaluation. Follow this basic guide when designing questions:

Avoid leading questions.

Don't combine multiple questions into one.

Allow respondents flexibility instead of forcing them to make absolute choices.

Avoid questions that require divulging personal information.




NPS or CSAT: Net Promoter Score (NPS) or Customer Satisfaction Score (CSAT) are popular survey methods. These scoring systems empower respondents, save time, and provide straightforward answers. Some surveys even use emojis to make them enjoyable.


Categorizing Surveys: Customize your surveys to cater to different attendee categories. Not all survey questions may be relevant to every attendee group. For example, avoid asking attendees who didn't have access to a VIP-only breakout session if they liked it, as it would create unnecessary concern among other attendees.


Filtering the Right Questions: While you may want to gather as many inputs as possible from your attendees, there should be a limit based on demographic factors, event type, etc. Divide your survey into separate pages, with a maximum of five questions per page and a submit button at the end of each page. Start with the easiest and most important questions first, ensuring that even if someone doesn't complete the entire survey, the answers to crucial questions on the initial pages are still saved and collected.
An intelligently designed survey is a measure of any event's success. By making your surveys interesting, you not only achieve that goal but also enhance the attendee experience, engaging them even after the event is over.
Schedule a demo with our team for all-in-one event management solutions: https://bit.ly/3BX2tUO