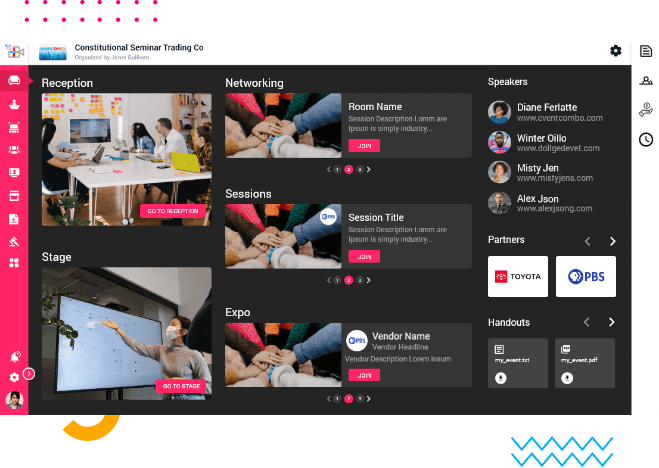 A virtual lobby
Highlight the key offerings of your event with a lobby area, showcasing your complete event experience in a centralized screen. Your attendees will be able to get a bird's-eye view of the event and thoroughly engage at a whole new level.
Showcase all the customized rooms you've made available
Give a glimpse of the event schedule and agenda so attendees can plan ahead
Spotlight your speakers, sponsors, partners and so much more for a preview of your entire event program
Interactive live streaming
Live virtual streaming allows you to stream presenters or attendees in real time. You may also livestream a pre-recorded video broadcast. Our unique layout with the industry-first, only platform providing the Fireworks Pallette™ elevates the attendee experience. Some of the countless features include:
View an entire event agenda with multiple concurrent sessions
Host live On-demand sessions
Host live Q&A, live chat and conduct live polls
Host digital keynote speakers
Allow attendees to download collateral (PDFs, images, etc.)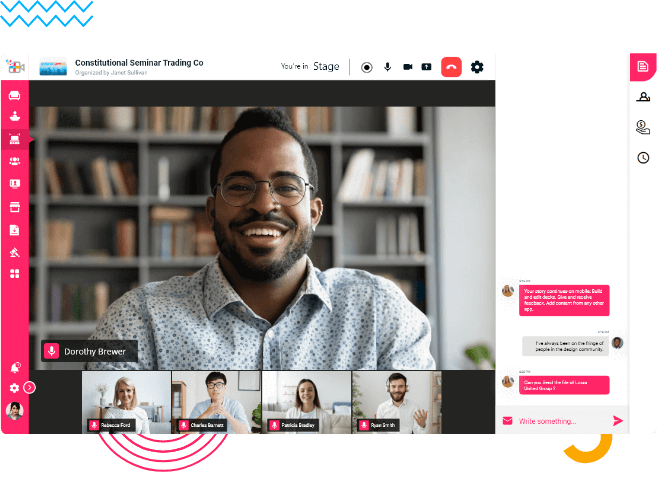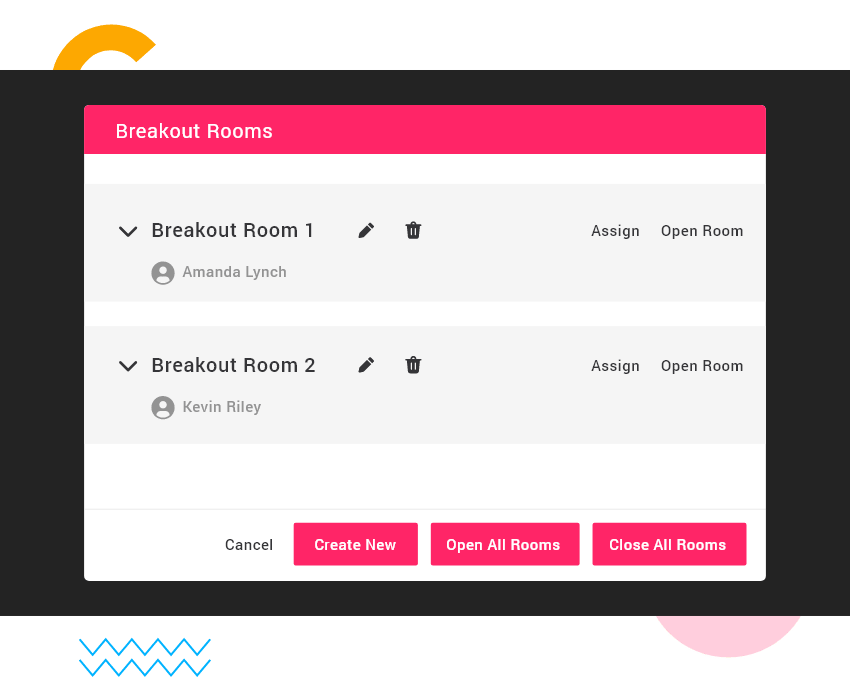 Unlimited breakout rooms
You can create an unlimited number of breakout rooms to migrate your attendees to and from. Enhance the event experience by assigning attendees to specific rooms, enable interaction and then welcome them back again to a common room.
Create a breakout room within seconds
Assign selected attendees to specific breakout rooms
Set a time limit, reminder for breakout rooms
Control attendee location, allow/disallow them into or out of a room
Ideal for different topics and tracks
Unlimited custom rooms
With our fully customizable default Reception, Stage, Networking, Keynote, Sessions, Expo Hall and additional rooms, you can also create unlimited custom rooms. Each room allows you to configure, brand and curate a unique experience for your attendees.
All rooms enabled with Fireworks Pallette™
Capable of full branding for sponsor/partner representation
Presenter and attendee engagement is quick and easy
0 learning curve to jump into a room and start engaging
Smooth transitions from room to room, enabled with private chat and more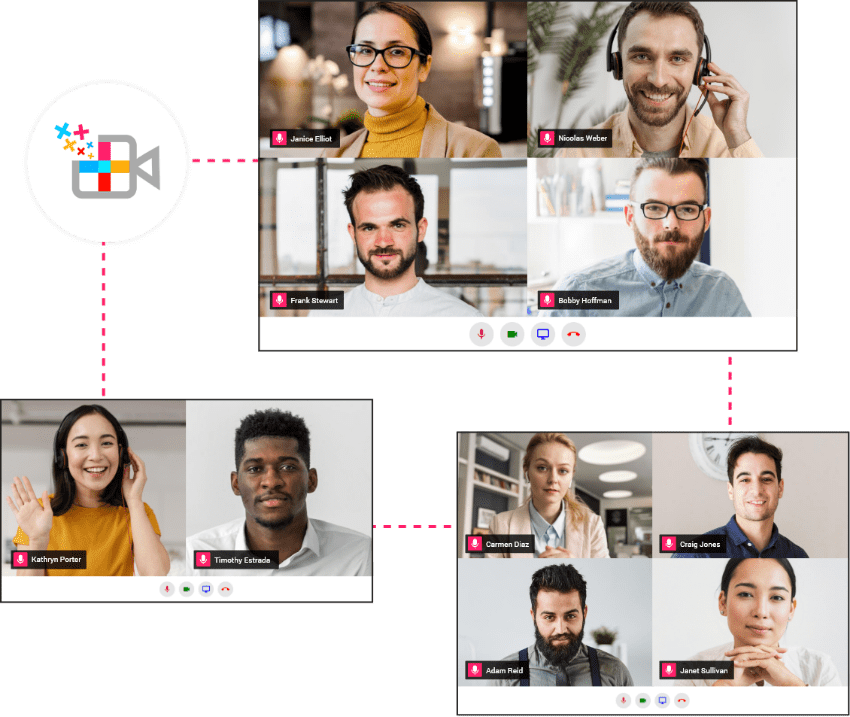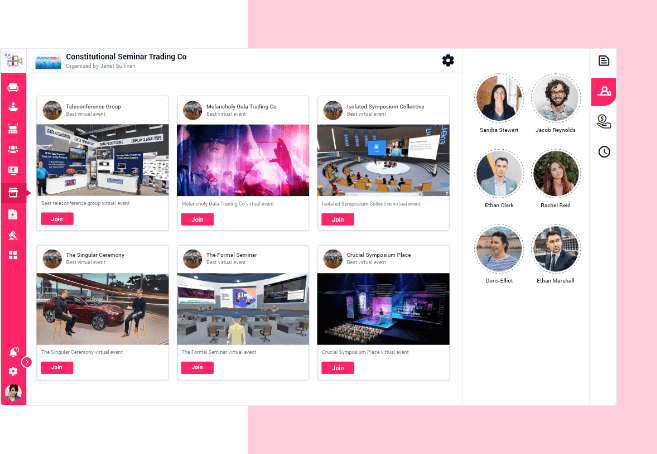 Virtual booths for demos
Virtual booths allow sponsors, exhibitors and vendors to demo their products and services in a unique, next-gen setting. Exhibitors can "own" their booth and host a room full of interested attendees.
Attendees can search, filter and sort exhibitors & sponsors
Exhibitors can offer downloadable collateral (word, pdf, etc.)
Exhibitors can upload marketing videos and images
Organizers can track attendee engagement (with permission) for maximum value
Live demo rooms allow unparalleled access for attendees and exhibitors to maximize mutual engagement
Meaningful networking
Since Eventcombo comes from the in-person event world, we know what is required to emulate networking behavior virtually. With our customizable, interactive networking tools, you can ensure your attendees are fully immersed in the experience and will walk away with meaningful connections.
Rename your Networking room to Happy Hours and let your attendees enjoy
Matchmaking based on attendee inputs
Create new relationships with access to a filtered attendee list
Schedule post-event meetings and chats
Take notes and connect via LinkedIn in real time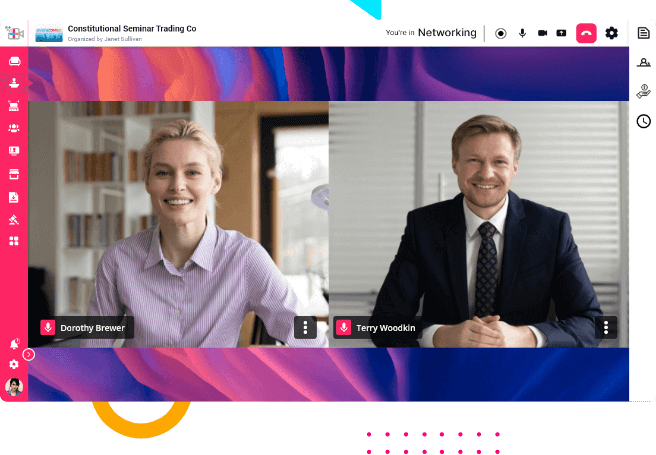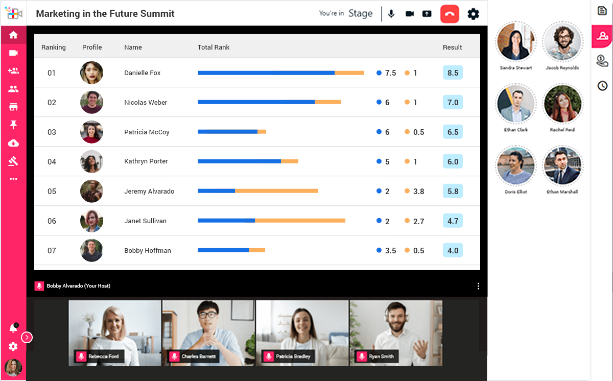 Maximize engagement with gamification
You can take the amazing engagement offered by virtual events and 10x it by introducing gamification. With a leaderboard, have attendees earn points for performing specific actions. You can create a fun, memorable experience.
Create contests and a point system based on specific attendee actions (registering, entering a specific room, engaging a sponsor, etc.)
Activate leaderboard for your virtual experience
Assign points for different activities
Reward attendees with incentives and more
Experience an increased engagement from your sponsors, partners and attendees
Recording & on-demand video
You can upload pre-recorded videos and make them available on-demand. You may also record live sessions and keep them stored on Eventcombo's cloud for a desired timeframe. Our recording and on-demand video capabilities allow for entertaining and informative events.
Upload your video content into the cloud for on-demand use
Record your concurrent sessions and make them available post-event to your attendees
Use geo-targeting to make content available/unavailable
Allow video to stream at a pre-determined date/time
Receive unlimited support to set up your recordings and on-demand events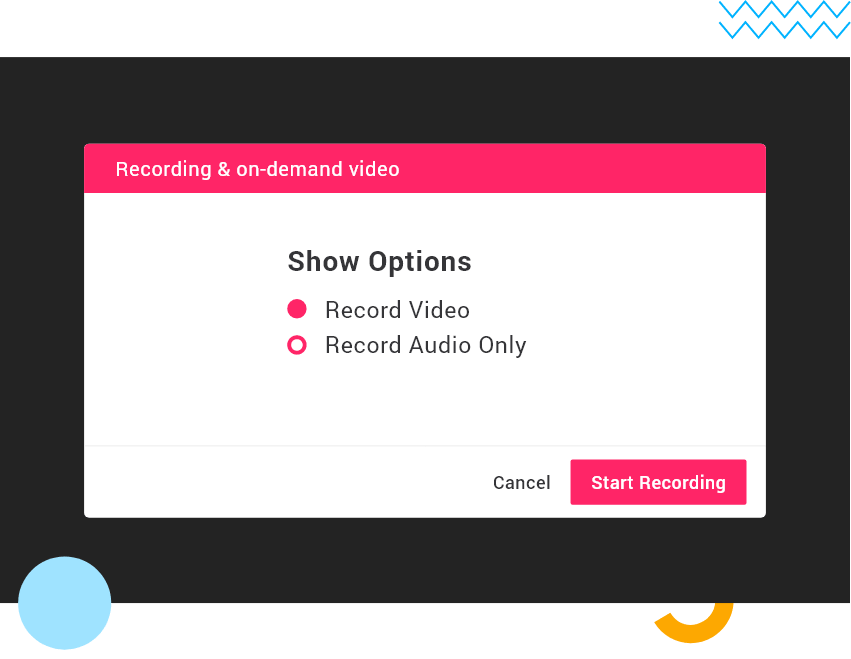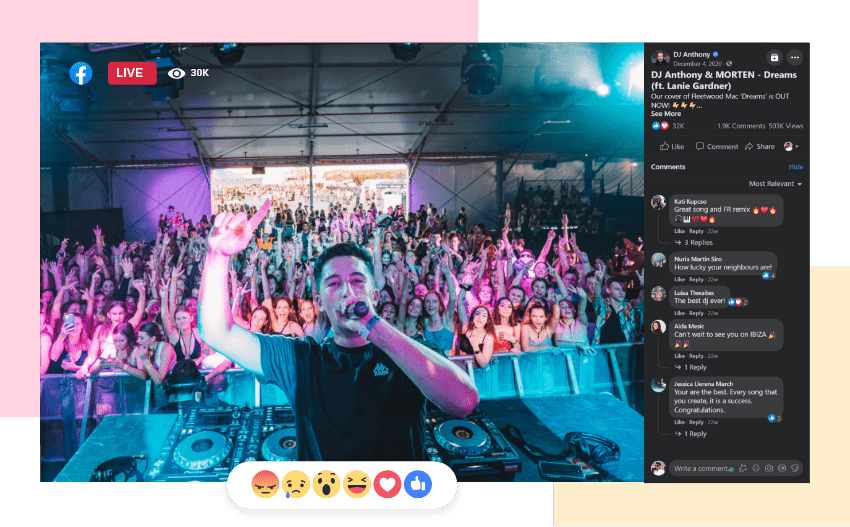 Stream to social media and broadcast to the world
To maximize your viewership, you can broadcast Fireworks™ directly into Facebook, LinkedIn, Twitter and more. You get to pick and choose which social platforms to broadcast to and when.
Stream directly into your selected social media platform by syncing your account
Leverage the live experience of your audience on Facebook, LinkedIn and Twitter
Have a live ticker running to broadcast attendees and subjects that are of interest to your audience
With a single source, engage directly on your desired social platforms and reach a wider audience
Enable recording to record your virtual streaming broadcast experience
Multiple modes for any event
Fireworks™ by Eventcombo allows you to choose the appropriate mode for your event, based on your event's desired experience and target audience you can fully customize the display mode. You can enable or disable visibility of attendees for each mode as per your needs.
Meeting Mode for One-to-One meetings or One-to-Many meetings
Webinar Mode for a lecture or workshop
Interview Mode for a host and guests
Concert Mode for a performance or show of any kind
Panel Mode, display up to 16 panelists and interchange for an unlimited number of panelists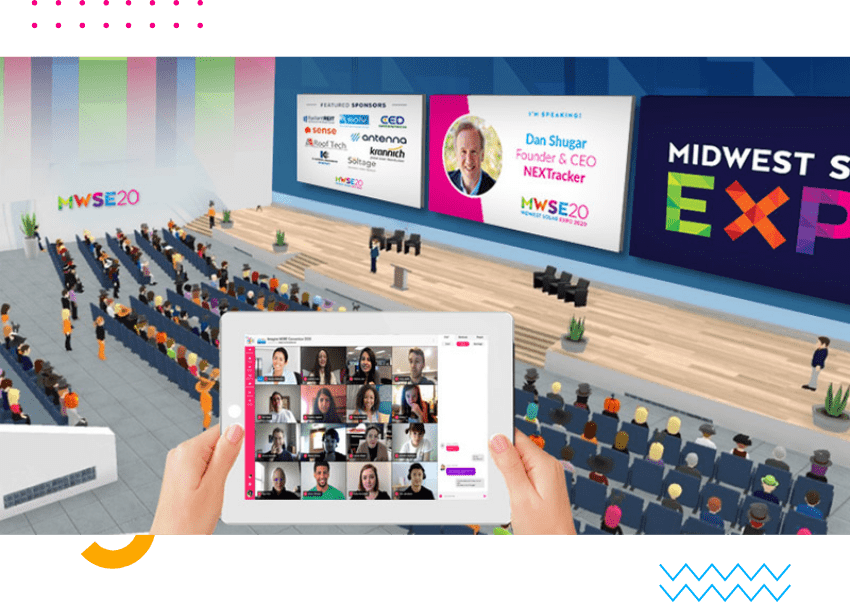 Hybrid events experience
Considering Eventcombo's foundation as an in-person event platform, providing a hybrid event experience is second nature to us. Therefore, our Fireworks™ platform allows you to seamlessly produce a hybrid event.
Plug and play connectivity to an in-person venue's A/V setup
Stream A/V directly into Fireworks™ and provide physical access to at-home attendees and virtual access to in-person attendees
Take your hybrid experience to the next level with our unlimited support
Multiple virtual rooms allow you to display different experiences from your hybrid feed
A fully immersive #SinglePlatform capability that you can use for on-site event management as well as virtual event management
Eventcombo's event manager dashboard
Eventcombo's history in the event industry gives us an advantage over many platforms providing a streaming capability-only. Our event management dashboard allows you to manage your event with over 200+ features and growing daily. Experience the #SinglePlatform advantage.
A complete event management tool, letting you create and manage registrations, automatic email notifications, custom questions, name badges and much much more
A complete attendee management tool allowing you to collect custom attendee data and export reports automatically into your CRM (HubSpot, Salesforce, etc.)
A complete ticketing system allowing you to create unlimited free, paid and donation tickets and collect funds in real time
Create discount codes, tracking links, affiliate programs, website widgets, private labeling and anything you can imagine for your complete event solution
Integration with unlimited 3rd party tools in our marketplace like Mailchimp, ConstantContact, Zapier, Salesforce, DocuSign and more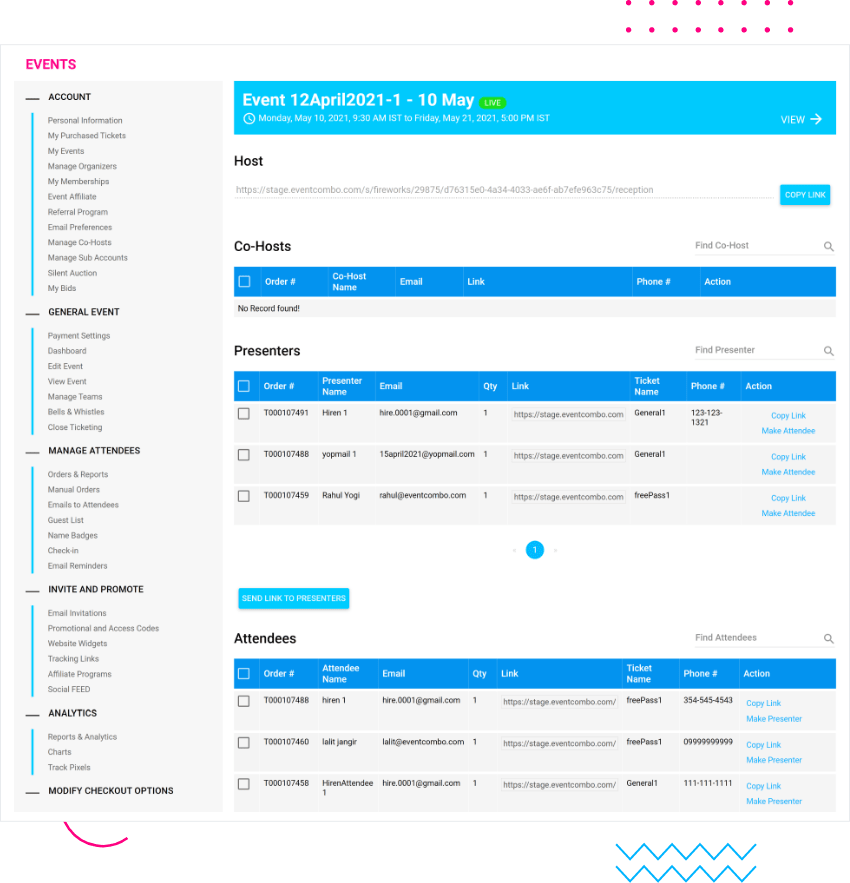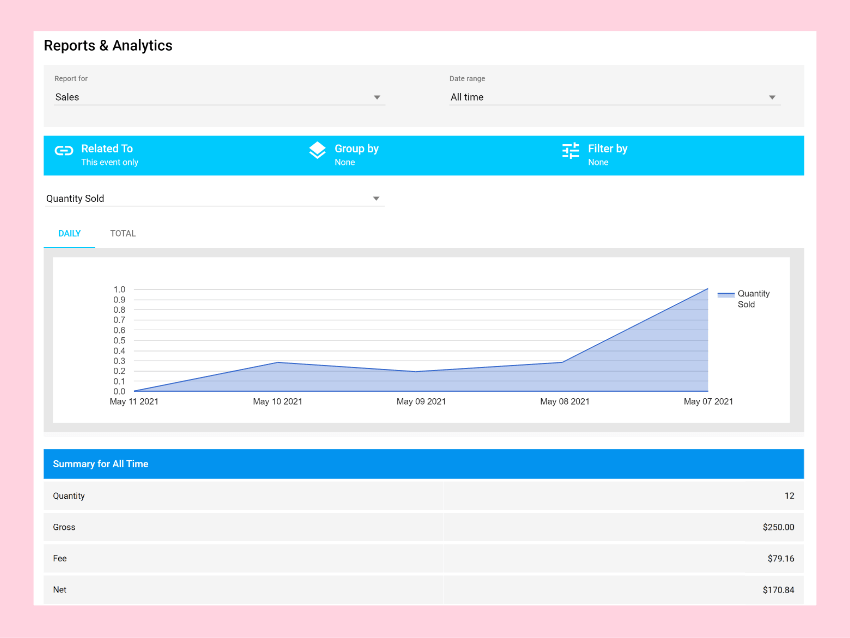 Reporting & Analytics
Your event is a perfect opportunity to capture metrics and data, which you can repurpose for the direction of your business. With Fireworks™ by Eventcombo, we provide a suite of analytics and reporting in our dashboard, which completes your event circle. Whether it is identifying attendees who checked-in to those who did not attend to identifying key data points like duration of attendance, engagement and more.
Identify attendance in real time
Capture room check-in and check-out
View sales, source and geographic data
Compare current event data with past event performance
Export reports and store for future reference
So much more...
Eventcombo has always been at the cutting edge of event technology and with Fireworks™, due to our experience in the industry, we have created the perfect virtual venue, which combines our existing event management solution and takes it to a new level. We empower you with an unlimited suite of features and the unlimited support to back it up. Some of our unique differentiators include:
Unlimited 24x7 Helicopter Support™
A fully integrated virtual venue immersed within an existing live event experience platform, our #SinglePlatform advantage
Unlimited attendees and rooms for your virtual experience
Unlimited features for your virtual, in-person and hybrid events
Email marketing support
Social media marketing support
Event discovery
Unlimited event curation
Event website creator