7 Ways to Increase Your Event Revenue with Add-Ons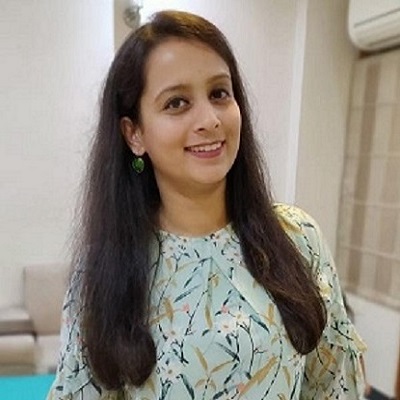 Mar 03, 2023 Shruti Shah
Hospitality industry has resurrected from the 2020 ashes, and the aftermath is a steep escalation in costs across all verticals, be it staff, food, travel or accommodation. For the event industry, generating revenue from direct event sales or programming (marketing and sales events) is at risk with the various cost fluctuations. This has a direct impact on business and can inhibit morale and stability for organizations that rely on events as their core business driver.
While event organizers aim to create engaging and memorable experiences for attendees, exploring additional revenue sources to balance the scale of profits and ROI is increasingly relevant.
Not all add-ons work for each event but based on your event audience, interests, and goals these additional revenue ideas can help create a more sustainable model.
1. Selling Sponsorships - Generating revenue by partnering with brands and selling sponsorships might sound like an old tale, but its significance in event funding is more crucial now than ever. With cut-throat competition, sponsorship benefits are two-ways. First, more and more brands are looking to capture an audience through marketing in events and second, event organizers need more funds and revenue sources to counter inflation. Sponsors can provide financial support or in-kind services, and in exchange, they can receive brand visibility, product placement, or even the opportunity to speak on stage.
In-person events are now mainstream and surely everyone is going after sponsorships. Why would a sponsor want to invest in your event particularly? Here's the catch - think out of the box to leverage sponsorship apart from selling regular advertisement spaces. Here are some ideas where sponsors would love to invest to increase their brand visibility:
Traditional branding on booths, stalls, entrances

Digital presence on screen across the event before, during, and after

Getting placed on headers in

event app

, QR codes, sponsored event agenda, and sessions

Distributing branded goodies (that people will actually use and offer targeted value to the audience). However, sustainability has to lead when choosing products and branding techniques.
2. Tangible Giveaways – Everyone loves to collect souvenirs. Offering tangible merchandise or memoirs which attendees would love to take home (and also use) like t-shirts, stationery, bags, work desk accessories, popular autographed books, etc., can elevate attendee experience. If you are worried about inventory, or host events regularly, you can partner with an e-commerce store for on-demand printing or ordering. Simple integration in the event app or adding the link to the store in the event invites can also be a part of the partnership deal.
What if these goodies are used as a branding medium? Would brands pay to get their logos on tangible goods? YES! They will. Just bring in the sustainability net around products to exclude single-use items or products that induce force buying (knock knock – sustainability here!).

3. Food and Beverage Sales – Whether your event spans a couple of hours or the entire day, having a quick-bite station or an elaborate buffet works wonders for networking and keeping attendees engaged and engrossed in the event vibe a little more. You can reach out to a popular food truck, or a budding caterer for your event. Getting a spot amid a large target audience will get them publicity, while you can generate revenue. You can also upgrade their level and exposure by serving reusable take-home glasses or containers.

4. VIP Packages: Although event experiences must be designed to make every attendee feel like an important guest, offering VIP packages with extra perks like
Early entry

Premium seating

Access to exclusive areas
Additional networking sessions
Backstage access
are essential to create FOMO among industry veterans or more prominent guests. C-Suite attendees, especially, expect more out of events and are always willing to pay extra for premium tickets or VIP privileges.

5. Workshops and Masterclasses – A stellar event agenda, backed with learned guest speakers and panelists, can keep the audience on their toes with the intensity of knowledge exchange, leaving them yearning for more. Participating in quizzes or gamification to win special slots in a masterclass with speakers or eminent VIP guests can drive the engagement off the roof and it won't be surprising if all the slots get booked! Offering limited access to upcoming workshops, maybe a one-to-one Q&A session with guests will undoubtedly lure the audience because it provides more value from the event than their usual expectations.
6. Exhibitor Booths – Even if it isn't a trade show, you can always charge relevant brands, that add value, elevate your brand image, and raise attendee engagement bar, to setup exhibitor booths at your event venue. There is usually a lot of free space at event venues which can be rented to brands to showcase their products and services. You can also offer booths on a commission basis, say a certain percentage of money goes to the organizer for every potential sale or lead generated by the exhibitors at your event. Our favorite example is, offering your digital marketing agency (they will go to lengths to mark their presence) a booth at your event, where they can offer free SEO audit report to attendees. You could use pay per lead model for every lead they collect.
7. Live Streaming and Digital Content: Taking events to people across the globe isn't a task anymore. If your event has a global audience, go hybrid! Offer tickets for live streaming or digital content, especially if you have attendees who are unable to attend in person. With the Metaverse already marking its presence everywhere, delivering virtual events that match in-person experiences is becoming easier and more valuable for both organizers and attendees. Selling recordings after the event can also become a source of revenue post-event with the right marketing techniques.

Spreading out various add-ons over pre, during, and post-event stages can help neutralize fund bottlenecks and support seamless event management. The sooner you start brainstorming and get creative, the more you increase revenue for your next event!