Unlock Your Brand's Potential with Exclusive Event Sponsorship Packages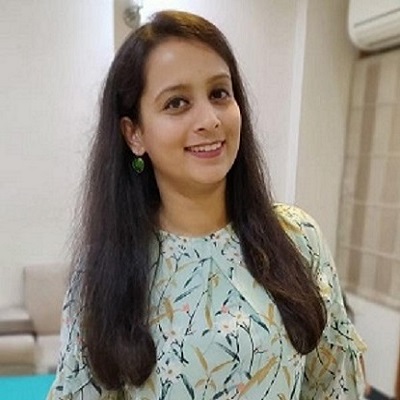 Jun 11, 2023 Shruti Shah
Sponsorship is essential for event planning as it provides the financial backing to turn your ideas into reality. However, attracting event sponsorship has become more challenging in today's highly competitive landscape. In the array of strategies required to onboard sponsors successfully, designing a compelling and comprehensive event sponsorship package holds immense significance in achieving this goal.

What is an Event Sponsorship Package?
Think of the event sponsorship package as your ultimate elevator pitch. It's how you convince potential sponsors that your plan will deliver the desired results while aligning with their goals. But here's the thing: don't mistake this package for a fancy pitch. It's an agreement between you, the sponsor, and the attendees. In this package, you commit to providing value to both parties—the sponsor gets a return on investment, and the attendees enjoy top-notch entertainment or other benefits.

Benefits of Event Sponsorship Packages
When you design an event sponsorship package effectively, it becomes a win-win situation for both the organizer and the sponsor. With the right sponsor on board, event organizers can significantly boost their budget, sometimes even doubling or tripling it. Moreover, having a reputable sponsor enhances the event's reputation, making it more recognizable and trustworthy. Imagine the credibility a tech event gains by proudly bearing Google's name as its sponsor.
On the other hand, sponsors gain access to a new audience and the opportunity to increase their market share and establish their brand as a prominent player in the industry. Additionally, aligning with an event's core values allows sponsors to promote their message to attendees and showcase their commitment to principles that matter to their brand.

Types of Event Sponsorship Packages
Once you have a list of potential sponsors, which can be dozens or even hundreds, it can be challenging to ensure each one's involvement aligns with their unique needs and goals. To start the conversation with sponsors on the right note, organizers must design their event sponsorship packages using two popular approaches.
The Tiered Sponsorship Model:

In this model, sponsors are presented with different options, often referred to as platinum, gold, silver, and bronze levels. Each level offers varying benefits, access, and promotional opportunities. The higher the level, the more exclusive perks and exposure sponsors receive. As event professionals, it's crucial to effectively communicate these opportunities to potential sponsors as you plan your event.




The A La Carte Sponsorship Model:

Not every sponsor can fit neatly into a predefined tier. The a la carte option allows sponsors to create a customized sponsorship package that precisely aligns with their specific goals and requirements. This approach is particularly suitable for sponsors with unique objectives that cannot fit within the boundaries of the tiered options. In the current user-first scenario, offering freedom of choice increases the chances of attracting sponsors who might otherwise hesitate to participate.



How to Design an Event Sponsorship Package?
Designing a sponsorship package involves leveraging promotional opportunities to match sponsors' criteria in exchange for financial benefits. Regardless of the model chosen, clear and concise communication is crucial. It's also necessary to provide comprehensive information about the event, including the target audience, expected attendance, and marketing strategies in place.
Here are some tips on designing your sponsorship package using the two models:

Under the Tiered Model:
Step 1: Craft Your Tier Levels
Come up with catchy names that resonate with your event theme or brand for each tier level. While Platinum, Gold, Silver, and Exhibitor are traditional labels, injecting excitement and allure into your tier names can captivate sponsors and make them eager to participate. Visual showcasing of sponsorship levels can be done through your in-person event app or the physical event space.
Step 2: Determine Quantities Per Tier
Strategize the number of event sponsorship packages you need to sell for each tier. This decision is crucial in achieving your event revenue goals. Scarcity breeds exclusivity, allowing you to command higher prices for sponsorship packages. By limiting the quantity available, you create a sense of exclusivity and encourage sponsors to commit early, enabling you to better forecast your revenue and plan your event with confidence.
Step 3: Allocate Sponsorship Benefits Per Tier
As sponsors ascend the tier ladder, the rewards and privileges must grow in significance. Arrange the sponsorship benefits in order of value, gradually reducing the offerings as you descend the tiers. This allows sponsors to select the tier that aligns best with their objectives while opening a broader range of sponsorship opportunities for your event. Offer benefits like exclusive speaking opportunities, branding prominence, promotional materials, networking sessions, and access to attendee data. Emphasize the importance of tailoring sponsorship benefits to align with sponsors' goals and target audience.
Under the A La Carte Model: This model is based on sponsorship offerings throughout the event's lifecycle and stages. Sponsors can handpick different benefits to create their own personalized bundle. Here are the options you can offer:
Pre-Event Marketing Communications:

Logo on registration page, shoutouts in event promotions, sponsor-backed speakers, pre-event giveaways, or swag.


During the Event:

Digital brand exposure, attendee engagement, and physical brand exposure. Offer banner ads on digital spaces, feature logos in digital spaces and emails, feature in brochures and product collaterals, use gamification techniques to promote sponsor booths, provide sponsored giveaways, offer private 1:1 sessions or breakout sessions, push notifications with logos, and display sponsor logos and names on print media, banners, signages, floors, ceilings, and stage.





Post-Event Communications:

Swag distribution, video on demand, event podcasts, social media integrations, surveys, or feedback forms that support sponsor logos or mentions.



By understanding sponsors' objectives and providing tailored benefits that resonate with their target market, you create a situation where sponsors achieve their desired outcomes while enhancing the success of your event. Remember, strategic tier creation, quantitative planning, and thoughtful benefit distribution are key ingredients for attracting sponsors in the world of event sponsorship.