8 Event Venue Sourcing Tips to Optimize ROI and Ensure an Impressive Experience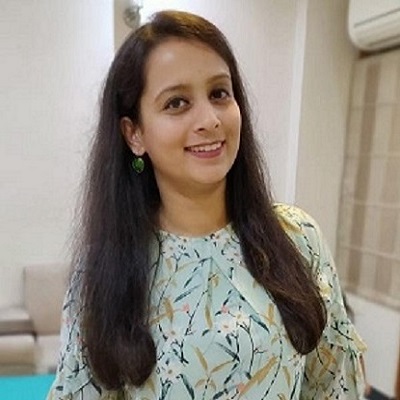 Feb 25, 2023 Shruti Shah
Sustainability and technology have become the new dominants in event planning, especially when it comes to sourcing event venues.
Arguably, locking a venue for any event gives jitters to planners as the process is more complicated than imagined. This is because myriad elements including budget, venue capacity, catering, transportation, room allotment, and speaker schedules need to fit together. Also, oftentimes while organizers look forward to negotiating venue prices, they forget venue rental isn't the only cost associated with venue sourcing.
There are several collaterals to optimize in event venue planning like cost and ROI, and today sustainability and technology are two of the most important drivers of this goal.
How Has Event Venue Sourcing Changed?
A limited cluster of destinations and vendors ruled the event venue sourcing market in the past. Also, for planners with budget constraints, access to multiple options was restricted.
However, today with more sophisticated technologies, open marketplaces, growing demand, and reviews and ratings available online, the power now rests with planners and organizers. The changed scenario has positioned event planners as primary decision-makers across industries.
They can choose from extensive venue options that fit their budget, indulge in constructive negotiations, and compare offerings with prices, both horizontally and YOY basis, while mapping everything to event ROI.

What Is the Right Time to Start Looking for a Venue?
Everyone is bolting to attend or organize in-person events today. At a recent panel discussion organized by Eventcombo, Victoria Deluise, Director of Venue Sourcing at FIRST, explained that with increased demand for sustainability in the venue sourcing landscape, the lead times have become shorter, expectations higher, and requirements very explicit.
This makes strategizing event venue sourcing at an early stage very critical. Though there are a lot of options out there, the early bird gets the worm. So ideally, it should begin at least 9 to 10 months or a year before the event date. Why wait and settle for something less?
Another panelist from the event, Rachel McKeogh (Waters) Senior Project & Event Manager at Rockitfish, emphasized the responsibility of event planners to increase sustainability and set expectations from the onset.

Essential Tips for Effective Event Venue Sourcing
1. Location - The first step to luring your target audience (including speakers and attendees) is selecting a venue that is accessible and has a reasonable transportation system. It should be easy to locate and reach. If it is a local event, confirm local transportation (buses, cabs) availability, and check for convenient routes. If it is an off-site event, search for locations that are close to airports, have decent hotels around to accommodate your guests, and have vehicle parking areas. These considerations increase your headcount and the revenue that comes with it automatically assists in implementing basic sustainability practices.

2. Capacity - Maximum room occupancy and fire and security codes for venue capacity are governed by legal protocols. Your venue won't allow going over the statutory limit. While enquiring with venue providers, make sure to ask if there is enough room to accommodate guests and appropriate physical space for attendees to move around without hindrances. Consider possible attrition and arrive at a realistic guest count to discuss venue capacity with vendors. 300-seating capacity can never work for 600 guests! A venue with a lot of open space but limited rooms will also not serve your purpose and a venue with more rooms but cramped open space can drive down your attendee experience.

3. Amenities and Additional Services - Not everything is put in statements and RFPs! Always go forward and ask for additional facilities a venue can offer. It turns out, organizers are oblivious to many services venues extend at no additional costs (elevated attendee experience with no cost. Yeah ROI!). Valet parking, digital whiteboards, and digital promotions through displays in hotel lobby are a few add-on services that event-centric venues usually offer. Always dig deeper with questions to avail best services. Are their facilities specially-abled friendly? Is Wi-Fi connection strong across the venue? Is there necessary security at the venue? Remember, asking questions can get you unexpected services and help enhance the event experience.

4. Acoustic and Sound - Every event needs sound and acoustical settings. Ensure that the system is enough for a large gathering. Without proper A/V equipment, your attendees will be left unengaged and bored. Test for sound echo, acoustic (poor acoustic is a no-no), and low ceiling reverberation. Often venues offer shared spaces, so it is essential to make sure the noise from other side of the divider/separator is not interrupting your section. At a recent event by Eventcombo Kristen Mulieri, Director, of Conferences & Event Production, Arizent, explained that in such cases, it is important to communicate with event managers and planners on the other side. Discussing schedules that require quieter time and arriving on common grounds is the key to making the available acoustic settings work in favor of all the parties involved.

5. Parking - Event planners often overlook this aspect, but parking is a deciding factor for many attendees. They need to know if there is a proper parking setup or a facility nearby. Paying high parking tickets or unattended public parking is an attendee anti-magnet. If the most suitable venue doesn't have its own parking lot, promote carpooling, suggest uber with some offers via the event app, or, if your budget allows, add a valet service.

6. Ambiance - The overall venue ambiance should match the tone of your event, brand, and agenda. Is it a gala, a company off-site, or a trade show? Matching aesthetics and ambiance to resonate with the audience is significant to create the right impact that can have a rippling effect on future events. However, if the venue doesn't comply with these requirements, you can try modifications and decorations to make up for it (but it can be expensive).

7. Insurance and Contract - Flexible date terms and comprehensive insurance policies are now almost mandatory requirements for all event contracts. According to Bizbash, some venues won't do business with you unless you have insurance. Considering the uncertainty in the business terrain, make sure you contact your general liability agent to help you out. Also, have a detailed discussion with the venue team about insurance requirements.

8. Layout – It is also prudent to confirm the venue layout for the event beforehand. Planning the flow of activities, sessions, use of amenities by guests, catering, etc., based on venue floor plan is significant to prevent overlaps, overcrowding and mismanagement at any point. Getting all team members onboard with the plan is must so you can design a seamlessly flowing event traffic.


Event Technologies - The Archway to Sustainability and Better ROI
Using event technologies for venue sourcing, building communities, and managing overall event processes is now the new normal. Each of the above tips for event venue sourcing can be aligned with suitable tech options to ease the work, and plan for better ROIs. Mariclare Lawson, a panelist at the Eventcombo event focused on using technology to incorporate more digital components including promotions, branding, etc., as they can work in favor of increased ROI and sustainability.
Most event management platforms can be updated for future events with some tweaks, making them a sustainable investment that ensures recurring returns. Comparing locations online based on ratings, access to 3D floor plans and venue layout eliminating the need for site visits, planned and customized RFPs - everything is possible with just few clicks.
It is worth noticing (and calculating) how adopting right technology can plummet your expenditures, ease your work, and deliver a stellar well-managed event. Announcing the event venue sets the tone of your event, so make sure you get the most suitable one that paves the way to event success right from the beginning.
If you are planning to make sustainability a greater component of your next event, check out our blog 6 Ideas to Start Making Your Events Sustainable in 2023.