6 Ideas to Start Making Your Events Sustainable in 2023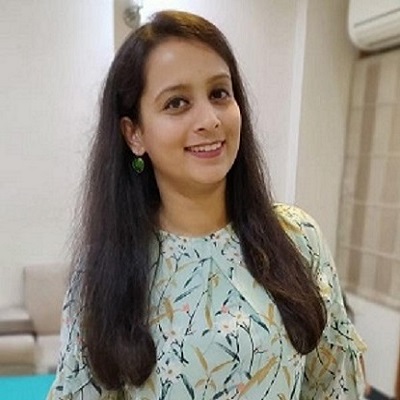 Jan 20, 2023 Shruti Shah
Net-zero sustainability trends, climate-positive initiatives, and eco-friendly approaches are intensifying rapidly in the event industry as we are moving back to in-person events. The annual ICE report states 59% of industry stakeholders believe sustainability remains the biggest challenge for event management businesses going into 2023.
Sustainable event management is about making events greener with nature-conscious processes at cost-neutral basis. While virtual events have instilled the idea of sustainability in events, the responsibility to continue the practice through in-person events becomes even more important.
Efficient sustainable event management, when done the right way, is capable of
Expanding event reach to a wider audience

Establishing brand identity

Scaling down carbon footprints

Reducing costs
The Difference Between Sustainability and Environment-Friendly
Often mistaken for eco-friendliness, it is important to know that sustainability is a broader term that includes multiple smaller concepts. Here, the key concern is most people interpret sustainability only from an environmental perspective while omitting social and economic considerations.
Also, there are certain misconceptions that state an environment-friendly approach costs more. Well, here is the catch! Sustainable events take into account the environment, keeping a close tab on strategizing all efforts to reduce the overall costs of events or incorporate cost-neutral green practices.
Based on preconceived notions, there are some obvious questions about what exactly is sustainable event management. To understand event sustainability, one needs to start with its basic principles which begin with accepting the responsibility of embracing
Pro-environment practices

Social responsibilities

Thriving economic practices
Keeping these principles as a preface facilitates organizers and planners to cover multiple areas of sustainability while hosting events. Here are some ways we can improve sustainability which you can start implementing right away.
1. Look for a Venue with Green Credentials - The event venue is a significant determinant for hosting sustainable events because they are the biggest resource-consumers, be it water, energy, or even food (if you use their catering). As the concept has been recently grabbing more attention, finding venues that are accredited might seem challenging. However, with rising number of in-person events the onus to choose venues that adhere to sustainability concepts such as water filtering, waste sorting stations, and solar energy systems, lies on event planners' shoulders.
Suppose the geographic location of the event is cost-optimum but the venues do not have accreditation certificates, in that case, you can include sustainable practice codes in the request for proposals (RFP) and supplier contracts. Sending RFPs in advance also facilitates better negotiations.
2. Avoid Single-Use Plastic - As the world arms itself in the war against single-use plastic, biodegradable and recyclable products are the strongest weapons for winning the green initiative. In the United States, 73% of plastic waste ends up in landfills, which takes up to 500 years to decompose and in-person events have long been facing backlash from environmentalists for being large centers of plastic waste.
Solutions like offering water stations instead of plastic water bottles, a complete ban on plastic spoons, straws, or even single-use plastic event décor can help in maintaining sustainability protocols. It is very crucial to understand that fancy and expensive things aren't mandatory. Instead, investing in reusable cutlery, signages, and décor resolves both environmental and cost concerns.
3. Go Digital – The world survived digitally during the pandemic and the event industry evolved, establishing a new era. Contactless check in, QR scanners, digital tickets and registration forms are already picking the pace across all event formats.
Using digital notepads, white screens, and electronic signages instead of vinyl banners (to reduce prints) can contribute significantly to sustainability of events. Digital notepads or screens are one-time purchases and their reuse can reduce the cost for future events. Event planners can go one step further with event apps for the distribution of event information to create an innovative, better, and more sustainable experience for all.
4. Reduce Food Waste – Minimizing food wastage is the primary social and environmental responsibility of all. Food wastage isn't just about the cost paid to the caterer. Considering the amount of energy and costs that go in harvesting and transporting, in absolute terms the highest procurement cost can be attributed to food. Managing food footprints in events is possible with intelligent and conscious menu planning. To save big bucks and control food wastage
Have a spread that is resourced locally

Ask for dietary requirements and confirm final numbers beforehand

Under cater (about 10-20%) depending upon the type of attendees

Create a practical menu that doesn't require managing restrictions like meat preferences or allergies

Check for food donation options in the local area.
Food budget in events is a big bite and going reasonably lean on catering can help you offset the cost of waste disposal.
5. Plan for Waste Management – Waste management can be challenging and requires robust fore planning to ensure it does not break your event budget. As attendees flock back to in-person events, the demand for on-site waste management and off-site waste disposal has immensely increased. Talk to your vendors and caterers if they have a composting sites or recycling plants, and in case they don't, connect with charities or non-profit organizations to donate leftovers.
Encourage your guests to support green initiatives throughout the event. For instance, carrying own-refillable water bottles and metal straws is gaining popularity. The hosts can create a campaign for guests to follow such practices and get incentives.
6. Design Transportation Management - CO2 emissions are at an all-time high, and in-person events claiming their place back on the map call for immediate measures. In fact, most people are eagerly looking forward to completely going back to offline events. What can event organizers do about it? Well, a lot actually. Choosing a venue close to airports, offering eco-friendly transport systems, e-bikes, and carpooling can cut down instant emissions. Also, you can set a limit for CO2 emission for each event and target to reduce it with every new event.
Suppose a delegate has to fly across 3 continents to attend the event. As an event planner, you must think - can it be done as a hybrid event to save transportation footprints? You can also choose an event venue where public transport is readily available and incentivize their usage.

With growing cognizance of stakeholders, the focus on tailoring sustainability in line with business models is becoming imperative for event professionals. Every effort made towards greener, resource-optimizing, community-supportive, and cost-effective event contributes to sustainable events. When proactively embraced by everyone involved in or affected by the event lifecycle, especially the industry- leaders, sustainable event management can change the face of the industry while making the world a better place to live in.
Looking to explore Metaverse? Dive into the very first Web3 open marketplace - Eventiverse™