Eventcombo Introduces New Attendee Event App – Changing In-Person Events Forever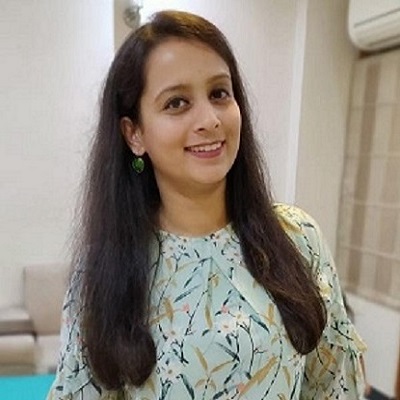 Dec 16, 2022 Shruti Shah
Delving further into technology led by convenience and robustness, Eventcombo introduces a new attendee Event App experience. Changing the face of how In-person events are perceived and experienced.
Event organizers are always on the lookout to make things simpler and expect significant capabilities to be available at their attendees' fingertips. Event App does just that with some extraordinary enhanced tools designed from an attendee's perspective. Loaded with features and a product of the revolutionary juggernaut, the Event App is set to make events more impactful, far-reaching, and successful.
The Event App is created with a vision to torchlight the course of integrating attendees into the onsite event experience with a hyper-personalized dashboard and real-time operational feature updating.
Single sign-on into the Event App dashboard opens a profusion of directly manageable features.
1. Reach Out to the Audience with Unlimited Push Notifications - While the average email open rate is as low as 21.33% across industries, the push notification read rate is 50% higher than email marketing. As it is tactical to keep your audience updated in real-time, having unlimited push notifications to schedule for later or send in real-time is an absolute game changer. With the Event App, it is surprisingly simple to send pre-event reminders, during event reminders, countdowns, and other important updates directly to attendees' mobile phones.
2. Personalize the App to the T - Eccentric personalizing options make the app look like a part of the brand's extension. The Wrapper feature enables customization of the background of the app dashboard for full private labeling without the cost. Users can create a theme, use company-approved images, backgrounds and logos, and add a creative brand tone to the app. Also, the app dashboard offers customization for button designs, font, and color, to deliver a leading attendee-navigation and interactive UI.
3. Achieve 360-Degree Attendee Engagement - The app has an impressive pool of top-interactive features serving multiple purposes, starting from attendee engagement to acing the event's success metric.
4. Powerful Live Feature Tools - Manage, create, and edit unlimited live polls during the event with an easy-to-operate dashboard UI and release live poll results instantly.
Create a higher speaker and content engagement strategy with elaborate moderator features to handle/prompt Q&A anytime during the event or speaker sessions.
Not all surveys may fit every attendee class. The app feature allows you to create unlimited surveys with unlimited questions. Design surveys that gather precise and constructive feedback without any package limitations.
Allow/disallow chatting with attendees, viewing attendee profiles and connecting offline with fellow attendees
Matchmaking – allow attendees to connect based on mutual interests and business drivers
5. Go Incognito with Attendee and Sponsor Lists - The Event App offers an option to hide attendee and sponsor lists with a single switch button at the organizer's end.
6. Invite to Event App - Send invitations to log into the Event App through the 'Invite to Event App' feature, attendees can easily jump into the event without requiring a login and instead use a secure magic link
7. Direct Attendee Features - A complete venue map can be embedded to enable attendees to navigate through the event. Also, attendees can upload their own banners with profile pictures in the app. They can also have all their upcoming event list, event information, and session schedules on their mobile phones, making their event-attending process seamless.
Integrating Community by Eventcombo
In addition to the above, what else sets Event App apart from others is the integrated Community model. Each event can be linked to the Community feature of EventcombEventcombo to take networking beyond events. The community members can use the Event App community extension as a closed social media group to post about the event, share reviews, and exchange ideas. Consider it a private LinkedIn for the Event, exclusive to the organizer that can be coupled with any event they organize. You can view member profiles, and their posts and derive information for networking.
Simplifying interactions and integration for event organizers, planners and executors, the Event App is an indispensable part of event planning.
Get the Event app to upgrade your next event experience. Available for Android and iOS users.