Eventicon 2022 – Industry Experts, Innovators Galore at Eventcombo's Second Annual Flagship Event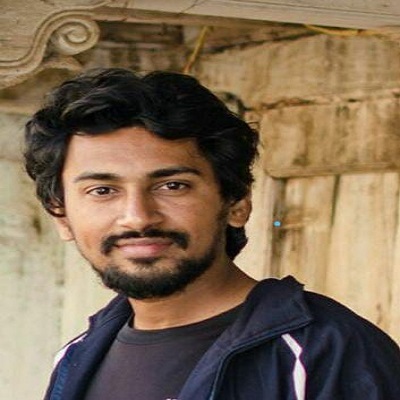 Sep 26, 2022 Durgesh
Eventcombo, a disruptor in the event technology space and provider of a comprehensive enterprise event platform successfully rolled out the second edition of its flagship event Eventicon. Post the success of its inaugural event in 2021, the focus this time was on technologies & concepts touted as the next evolution of the internet. Hosted on Eventcombo's virtual platform FireworksTM, Eventicon 2022 was all about the world of Web3, Metaverse and cryptographic assets like NFTs, and how they are disrupting the digital ecosystem.
It was a gathering of oracles that included industry experts, innovators, entrepreneurs and tech visionaries. The elite lot who graced the event as keynote speakers and panelists enthralled attendees by imparting exhaustive industry knowledge and on exciting and trending topics of the likes of the Web3 and the metaverse, while also shedding light on managing events, and trends.
Eventcombo unveiled EventiverseTM, its offering for Metaverse experiences within its complete Web3 offering, which includes NFT Ticketing and Crypto payments for events. 
What is the EventiverseTM ?
Eventcombo's newest offering for elevated metaverse experiences within Web3.
Enables attendees to don their 3D avatars and walk around custom virtual venues, specifically designed for events and meetings.
Avatars can interact with each other through gestures, part-take in virtual activities, express emotions, and do much more. Attendees can indulge in activities with just a few clicks or by following easy prompts on their keyboard – no hardware required.
Businesses can leverage the EventiverseTM to drive the next level experience of events with NFT ticketing and crypto payments.
Essentially, EventiverseTM gives attendees an in-person event experience in digital spaces - It is the future of virtual.
Check out # EventiverseTM by Eventcombo, the biggest and robust Metaverse platform for events, meetings, onboarding and trainings. Here's a walkthrough and view of the many features EventiverseTM has to offer. This is just the beginning.
For more information, visit https://www.eventcombo.com/
Karen Loftus, Founder & Adventuress in Chief, Women's Adventure Travels assumed the all-important responsibility of hosting Eventicon 2022. By initiating knowledge driven talks and keeping alive event environment, Karen engaged with attendees and speakers with adept finesse and flare.
The Jumpstart by Saroosh & Karen
Highlights from Day One of Eventicon 2022
Keynote Session: Metaverse: A deep dive into the ecosystem
Sumithra Maran, Product Manager, Microsoft
Key Learnings & Highlights:
More than 10,000 applications and patents filed surrounding the metaverse over the past few years.
Collaborative spaces are proving significant to driving workspaces.
How several metaverse environments can help small businesses to collaborate and thrive in the enterprise world.
The metaverse will save significant costs for organizations.
Apart from advertising, sales, and fashion; the health industry is prospected to be one of the biggest benefiters of the metaverse.
The future of NFT transactions and the prospective transition of NFTs into general commercial payments.
Metaverse Masterclass: Exploring key concepts, applications, and future trends
Josh Drean, Co-founder, Drean Media
Key Learnings & Highlights:
How commercial brands are monetizing in the metaverse (Examples of GUCCI, Starbucks).
The metaverse can allow individuals to become stakeholders.
Transition from Web1.0, Web2.0 to the Web3.
Smart contracts, driving the NFT bandwagon.
Panel Discussion - How your NFT project can stand out in a crowded space
Panelist - Daniel Vaczi, CMO, Galaxis
Panelist - Christian Reza, Brand and Marketing Consultant
Panelist - Stephenie Bretonniere, Expert Member, EU Tech Chamber (EUTECH)
Session Moderator - Rahul Lodhe, Senior Director, SAP AI
Key Learnings & Highlights:
Value proposition of NFTs to users.
Understanding NFTs from a need and viability standpoint, and why it is important to note that NFTs might not be every business' cup of tea.
How NFTs can help build communities, and why businesses and social media drivers need to take cognizance.
Leveraging NFTs to build client communities, and nurture employees and partners.
Interoperability – The next frontier that unfolds NFT opportunities.
Finding a small group of early adapters is crucial for your NFT project to thrive.
Impact of Dynamic NFTs and how Dynamic NFTs are finding their usefulness in various environments (ex – sustaining ecological).
Tourism in the post-pandemic era
Karen Loftus, Founder & Adventuress in Chief, Women's Adventure Travels
Masterclass – Your guide to creating, selling and buying NFTs
Daniel Vaczi, CMO, Galaxis
Key Learnings & Highlights:
NFTs: The Need of creating - Potential buyers - The value proposition.
How start-ups like Betwixt and Pozi.io are leveraging NFTs for choose-your-own-styled Web3 games, crowdfunding and rewarding etc.
How certain cryptos can be moderated to make the blockchain ecosystem more stable.
Stepwise guide to creating NFTs for individuals; choosing the right crypto wallet, selecting the marketplace and setting the price.
NFTs for larger projects: Smart contracts' development and deployment.
Pre-requisites for selling NFTs – Impact of influencer marketing and the need for creating engaging and speedy content.
Buying NFTs: The need for buying, do your research (where are NFTs finding traction and the origins of NFT trading).
Mindfulness Meditation
Gowri Murthy, Yoga Expert, Lead at Lazarus Sports India
An unwinding session of yoga that relaxed many a muscle and provided the needed calm and solace amid sessions.
Round Table: In-person, virtual and Metaverse events
Vincent TESSIER, Consulting Director in VR, AR, Metaverse, Data and Digital Transformation, One Digital Nation
Melissa Jones Clark, Director of Marketing & Brand Experience, Meeting Tomorrow 
Melissa Swartz, Director, Membership and Community Operations, ISACA
Moderator - Aditya Mani, Founder, YOLOgram
Key Learnings & Highlights:
The pendulum is swinging between in-person and virtual events.
Production value is significant, irrespective of the nature of event.
Advantages with virtual and hybrid events – Revisit and re-engage anytime.
Seminars and Conference in the metaverse have great turn outs with higher satisfactory rate.
Development of VR and AR to the extent of tracking bodily movements.
Keynote - Return on investment in the metaverse: How to help brands overcome challenges in the virtual space
Tracy Greenan, Founder of Aurelia + ICARUS
Key Learnings & Highlights:
The 1848 gold rush in the US can be an example of risk takers as first adapters; the metaverse currently is finding those first adapters who are building their own metaverse environments.
Why brands are super excited to enter the metaverse.
Surviving and staying relevant in the Web3.
Exploring loss v profit making areas at virtual events.
Taking stock of costs; estimating the value and profit margins of events.
Authenticity is the key for a good branding of your virtual event.
Highlights from Day Two of Eventicon 2022
Keynote - Onboarding corporates into the metaverse with lower risk and higher return
Aditya Mani, Founder, YOLOgram
Key Learnings & Highlights:
Dealing with decentralization: crypto, blockchain and Web3.
Driving Orientation, Improvement and Engagement programs among employees and vendors.
The metaverse is more convenient & flexible as compared to other virtual mediums.
The metaverse is creating significant impact in areas such as Brand, transparency, and sense of community.
The metaverse will help achieve brand leadership.
How blockchain can establish traceability and security.
Leveraging the metaverse to make customers as advocates of the brand.
Metaverse is a serious cost saver for corporates.
Masterclass - Metaverse heads up: Standardization forum & ISO standards
Rauno Sarnio, Partenr/CDO – XR Presence Inc
Key Learnings & Highlights:
The need and purpose of creating standards in the metaverse.
Identity and data classification in the metaverse.
Owning the data/rights of creating avatars.
Challenges – Tracking of personal data, behaviour, eye movements, intellectual property rights, and other managerial aspects.
Panel Discussion: Next big trends in web3 events
Erika Kulovitz, President, Akire Productions
Hamidreza Hosseini, Founder & MD, ECODYNAMICS
Zaara Goraya, CMO, Star Metaverse
Amna Usman Chaudhry, Financial Economist & Strategist for Blockchain, Metaverse & Web3
Moderator - Aditya Mani, Founder, YOLOgram
Key Learnings & Highlights:
Impact of experiential marketing in the Web3.
NFT ticketing and the course of natural progression.
Cryptowallet is still for the experienced and seasoned.
Fractional ownership in the Web3 – Delivering shareholder opportunities.
NFTs in the metaverse are projected to grow faster.
Creator economy for Web3 events.
Proof of Attendance.
600,000 NFTs currently linked to the metaverse.
Keynote: Metaverse and Sustainability
Pradeep Khanna, Founder & CEO, Global Mindset and Executive Dir. Asia Pacific, VR AR Association
Key Learnings & Highlights:
How various forums and committees are addressing the current challenge of interoperability across different metaverse worlds.
The metaverse is breaking boundaries across the globe, faster than we can imagine.
The metaverse will drive future technologies to spur and thrive.
Industry traction is only increasing for the metaverse and it is diverse.
The transition from a physical value chain to a digital value chain.
How the metaverse can massively impact sustainability.
How the Ethereum can be a game changer in terms of energy sustainability.
Is the Metaverse the future of social media?
Briar Prestidge, Founder & CEO, Prestidge Group
Key Learnings & Highlights:
The metaverse will drive the new internet economy.
The next evolution of the Web3 and how it boosts social media uprise.
More than 60% of the lot want to leverage the metaverse to re-invent themselves.
The need to become early participants and users of the metaverse.
Masterclass (Certified Learning Hours) – Organizing live, virtual, and hybrid events: Practical strategies
Maggie Zaman, Director of Admissions and Marketing, California Career Institute
Key Learnings & Highlights:
High tech(virtual) and high touch(in-person) should go hand-in-hand.
Choosing the right platform is crucial while hosting virtual events.
Democratization of events is important going forward.
Having the right architecture, an on-hand working agenda for all event types is imperative.
Understanding the need, nature and behavior of target audience is crucial.
Keynote: How to build a kickass community
Peta Cooper, Senior Content Manager, Cointelegraph's Agency Arm, CT Studio
Key Learnings & Highlights:
The Checklist - Content plan, competitor analysis, community rules, gamification strategy, content calendar, road map, crisis management, tools, internal v outsourcing.
Taking advantage of social media to build networks.
(Collaboration v Competition) - Viewing people as collaborators instead of competitors.
Attending micro community level events is crucial to develop networks.
Keynote: Capitalizing on the Metaverse for brands
Nova Lorraine, CEO at LORR Inc
Key Learnings & Highlights:
Digital events have $94 billion investments in the metaverse.
Brands can enhance their omnichannel experiences - gaming, digital assets, e-commerce, phygital experiences.
Web3 and the metaverse will completely disrupt e-commerce.
Building communities around digital assets.
Virtual try-ons with AR: Trend that brands can watch out for especially in retail.
Consumers will go more phygital.
3D Avatars – Digital Twins for work environments, virtual idols, 3D Fashion models, Blockchain game characters.
Future – Next frontier of e-commerce, Data driven manufacturing, AI content creation and automation, Growing digital asset and economy.
Live Q&A - Future of ticketing in events & metaverse
Will Curran, Founder & Chief Event Einstein, Endless Events
Key Learnings & Highlights:
On building, sustaining and monetizing communities.
The trend is hype for decentralized communities that enables creating one's own private space.
Creating usability out of NFTs is crucial.
DJ Showcase
by Adi., DJ & Music Producer
As we welcomed the DJ Adi in the house, our fists were up in the air awaiting a soothing swing. A refreshing way to end the second and final day of Eventicon. Adi set a fine rythm and a starking groove to go by as we dipped in fun at dusk. Fantastic day! Fantastic end!