Highlights from our Inaugural Industry Event: Eventicon 2021 - The Comeback, Hosted on Fireworks™️ by Eventcombo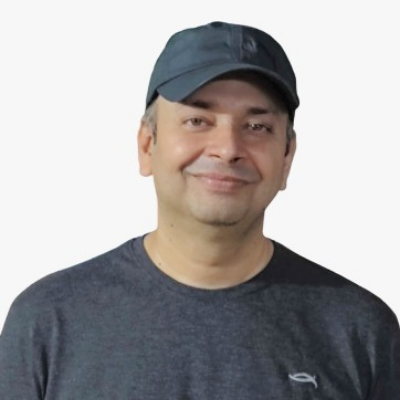 Jul 01, 2021 Manish Kumar
Team Eventcombo planned and rolled out the most significant and exciting inaugural industry event in its history: Eventicon 2021 - The Comeback . It was a virtual event like none other. The two-day event hosted an impressive line-up of globally reputed speakers, industry influencers, and senior event experts. The growing trend of "Phygital" (physical + digital) events was a key topic of discussion by various experts.
Saroosh Gull, CEO, Eventcombo launched Eventicon 2021 - The Comeback promising an exciting two days for the event industry, and the speakers delivered the same in spades. Karen Loftus, Adventuress in Chief of Women's Adventure Travels was the emcee for the event and engaged speakers and audiences with panache and style.
The event saw speakers sharing several success stories and best practices, which drew an enthusiastic participation from attendees via the chat function on the virtual and integrated event platform, Fireworks™ by Eventcombo.
Saroosh & Karen kicked it off in style!
Have a look at the highlights we've lined up for you.
Day One
Kaneisha Williams | Founder, Black In Events Network
Session: Creating Sustainable Brands in a Socially Charged World : The Ethical Obligation to Employees Due to Virtual Technology
Key Takeaways:
Importance of one's obligation to employees in a virtual world
Importance of including DEI in a company's sustainability plan
The impact of 2020 on barriers with employees and how to overcome them
Obtaining positive wins for everyone in the industry
Briana Snellgrove | CEO, Social Icon
Session: The Future of Digital Events in a Post-COVID World
Key Takeaways:
Elevation of events through a "Phygital" model

Creating a space for physical audience to connect with digital audiences

How to turn attendees into a community

Offering an audience with the best viewing/listening options with an amazing creative display of tech capabilities

Communicating and navigating a leveled playing field for the ultimate collaboration
Samiran Ghosh | Forbes Tech Counsil Member, Senior Research Fellow
Session: How Emerging Tech Can Play a Role in the Comeback of the Event Industry and How Such Trends Can Sustain Growth in the Future
Key Takeaways:
The role of emerging tech in the comeback of the event industry

Sustaining future growth of the event industry with new tech

Examples of emerging tech

Sustainability models for the future
Shannon Sprau | Chief Event Officer, Meridian 360
Session: Customer Engagement or Lack Thereof in Virtual Events and How to Improve
Key Takeaways:
Pros and cons of virtual engagement from an attendee's, speaker's and exhibitor's POV

Application of innovative ideas learned during the pandemic to future events

Live demo of an engaging and interactive presentation prompting user input via QR codes
Todd Embley and Luke Tobin | Fireside Chat: Secret to Successful Startups- Moderated by Karen Loftus
Fireside Chat: Secret to Successful Startups - Moderated by Karen Loftus
Key Takeaways:
The role of tech in startups

Tech's assistance in starting a company and marketing

Future of startups in event tech space

Philosophical best practices of being an entrepreneur

The difference between "problem solving" and "solution selling" mindsets

How "Failing Fast" can speed up winning

Founder vs. Investor = Infinite vs. Finite horizons

The importance of being customer obsessed and running to revenue
Tim Hughes | Co-founder & CEO, DLA Ignite
Session: Social Selling for Events
Key Takeaways:
Evolving trends of sales and marketing world according to research

Social media strategies to generate more sales

3 key prospects for social media
Ella Glasgow | CEO & Executive Producer, Beyond Virtual Events
Session: Adding Disney Effects to Your Virtual Events
Key Takeaways:
Create impactful virtual events so one can wow a community, increase connections and commitment

What Disney teaches one about events

A Disney theme for your virtual event is a winner
Ethan Berg | Founder & CEO, Agora World Inc
Session: Web 3.0 The Future of the Spatial Web
Key Takeaways:
Immersive VR experiences for audiences

Improving social interaction in an intuitive and engaging way

Live virtual events for museums, historical tours, workshops, online shopping and more
Megan Inhen | Mezzo-Soprano & Creative Placemaking Specialist
Session: The Virtual Concert Hall
Key Takeaways:
The responses of classical music non-profits to the shuttering of venues in US

Key learnings from the intense exploration of virtual performances

Applications of virtual events for musical non-profits

Creative placemaking strategies for companies
Day Two