How to Attract and Retain Ideal Event Sponsors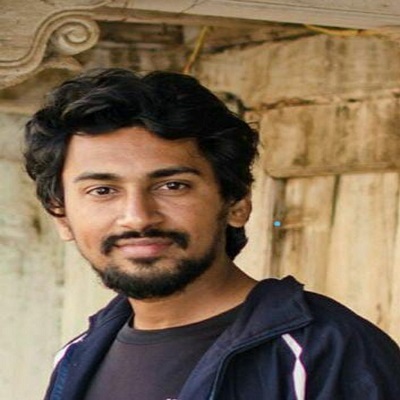 Aug 02, 2022 Durgesh
Arguably, driving sales leads has to be the soul of any event related initiative, and, most of the times, it tops the list of every event marketer's objectives. This is because, leads are the only tangible entities through which you quarry revenue. However, though sales leads are your lifeblood, you cannot solely rely on them to achieve better ROI. And, this is where, as event organizers, you require sponsorships.
Sponsorship is a mutually beneficial way of boosting ROI and enhancing brand value. Therefore, it's important to think of sponsors as your prospective partners with whom you intend to forge a lasting relation, for which it is imperative that you build a great rapport with them through a purpose-driven and sustainable strategy. While event sponsorship is all about cash or barter exchange of products or services, building a solid partnership with sponsors requires providing them with real value.
Before we look into "how to get sponsors for your event", let's delve into the "why" of event sponsorships.
1) Does Your Event Need a Sponsor?
How would partnering with them benefit your event?
a. ROI – Organizing an event demands a great budget and expenditure. By attracting sponsors, you bring in financial addition, which means a good influx of money at your disposal to invest on other areas to enhance and resource your event.
b. Great coverage – Events attract sponsors because the latter are keen to promote their brand to a large diaspora and events are the best platform to achieve it. Also, because events these days attract vast social media channels and circles, content travel is quicker and swifter which the sponsors and of course you, as an event organizer, would love to attain.
c. Access to wider audience - As an event organizer, you are also reaching out to the sponsors' audience and their clients without incurring extra expenditure and resources. Once you have access, the ball is in your court to find the relevant audience with whom you can build a relationship.
2) Attracting a Sponsor
How to attract sponsors to your program?
Find the ideal sponsor – As an event organizer, you don't want to be in hot soup by partnering with an organization that doesn't align with your goals and vision. Indifference on both ends will not only hamper the sponsors' image, but also dent your brand value, ultimately damaging your event's overall impact.
Perform intensive research to understand and know more about your sponsor. Platforms such as LinkedIn, Twitter, etc can come in handy for finding the right sponsor, apart from your own connections and lead generation techniques.
Define your event objectives and purpose – Communicate your event vision and purpose and how they, as sponsors, can benefit from your event. Approaching them with a focused pitch portrays that you are serious and aware about your mission, and have a plan already in place that could benefit both of you.
Know what they are looking for – Understand their business goals and give them a taste of what will they be gaining by participating in your event. Focus on:
a. A measurable ROI - Help them understand how they can improve their ROI by sponsoring your event. If you can communicate to them in metrics and numbers as to how much ROI they can achieve by sponsoring your event, then you have half the job done.
b. Pitching to them your prowess - A bit of analytics and historical data of how companies in the past have benefited by sponsoring your event can further boost your chances of having good sponsors onboard.
Let them know "who else and what else" – Make them aware about the progress and preparation of the event. Also, telling them about other sponsors who would be partnering with you is a good way to keep them interested.
Shoot emails that also communicate the lighter side of the event. Let them know what's on the menu, who are the entertainers, and at what scale is your event going. This will not only keep them informed, but will also entice them to build a good rapport with you as an event planner.
Make them feel important – Request them to share videos or notes of their expectations from the event. This will make them feel that that they are an integral part of the event and the sponsorship deal is adapted to their needs.

If you think you can sit tight once you have landed a sponsor, then think again!
3) Retain Your Sponsors
It's more important to retain a sponsor after all the hard work is done. Like you need a marketing strategy to find sponsors your events, you also need a retention strategy to keep your sponsors engaged, happy, and invested in your event.
Inflate their event experience – Unfortunately, many event planners are still following the outdated, scheme and space method. Be more generous with your sponsors and plan creative techniques of giving them unique and extraordinary experiences.
Provide them with advanced setups and systems, along with technical amenities that exceed their expectations at the event site (both onsite and offsite). When virtual, you can work on promoting the event with appealing banners, social media creatives, press releases, etc., highlighting your sponsors and their capabilities. If you want to make sure your attendees should notice your sponsors, it is important you give their brand visibility and exposure.
Offer them more – When it comes to your partners and clients, you must always try to deliver more than they expect. Complement them with extra offerings that help them achieve their goals.
Follow-up for feedback - The first thing to do post event is to reach out to your sponsors, requesting them to share their experience of the event. Your sponsors may hail from varied industries and domains and, therefore, a feedback survey that is customized and specific to each sponsor will work better. Also, ask your sponsors to be critical of your event, if required.
Deliver what they signed up for – Start working in tandem to their objectives, by integrating your action into their business interests and objectives. This may include, providing demographics of event attendees, along with other relevant data that will help them meet potential clients or increase brand visibility.
Evolve from being just a partner – Sponsors/Partners are not your competitors. On the contrary, when they win, it's your win as well. Work towards strengthening the relationship by providing them with not just benefits, but also feasible and profitable suggestions for their business. Let them look up to you and seek your thoughts for their challenges or conundrums. This allows you to gain a strong foothold in the partnership.
Revisit your strategies – If you want to have a lasting partnership with your sponsor, always remember to be constructive by continuously reviewing their needs and expectations, and evolving your strategies to serve them better.
4) How to Land Virtual Event Sponsors
Now that we have discussed ways of attracting and retaining sponsors in general, let us look at how to fine-tune the strategies to attract sponsors for your virtual events in particular.
Demonstrate benefits for your virtual event sponsors –
Run a campaign through all your social media channels, emails, and targeted websites on the exciting benefits your sponsors can reap by partnering with you. The benefits may include:
a. Social Media Exposure – Run live streams of the virtual event and provide your sponsors with interview opportunities. Making them part of a special panel to have them share their industry knowledge and exhibit their brand to a larger diaspora can be rewarding for sponsors.
b. Press Release - Run press releases about your event and partnerships. Post about them on your websites and social media channels to provide them with enhanced visibility.
c. Virtual Interaction/Networking Spaces – Create online spaces or virtual networking lounges where your sponsors can interact with other attendees and discuss business plans with potential partners or clients.
You want to entice or attract sponsors for your event, do so by giving the prospects a heads-up on the number and type of attendees who will be joining so that they know what they are in for.
A lot of work will go into developing creative and impressive campaigns that revolve around a meaningful agenda. Create a great advert with all the details about the event. A teaser or a promo about the event also works great in terms of appealing to your sponsors.
Testimonies of sponsors from earlier events – This is a validation moment for your sponsors to engage with you. Though the form can be any, (either a video or notes) once they buy into this, they will start trusting you and will be willing to invest in your event as a sponsor.
Make it data driven – Present your sponsors with access to all the data from the event. It is important that they utilize this advantage given by you to create more value for their business and advertising agendas.
Save them money – Communicate to them how your virtual event could help them better utilize their capital, which otherwise would have been invested as expense on travel, amenities, and others that an in-person event demands. Show how they can increase their profit margins by availing the benefits of virtual event sponsorship.
Because it is virtual, it may take a lot to convince them that partnering with you will indeed boost their reach and ROI, even though they potentially cannot interact with event attendees in-person. However, in a way, it is no different either. All it takes is the right and constructive approach, carefully weaved around the agenda and goal of your virtual event.
Conclusion: Attracting event sponsors is a work driven task which involves the contribution of each member of your team. In the end, you only want to benefit yourself by benefitting your sponsor. So, be creative and ideate on more ways and methods to always overdeliver, and never limit yourself to think outside of the box.
Planning to host events?
Schedule a demo! Experience Eventcombo