5 Important Tips for Creativity at Your Next Event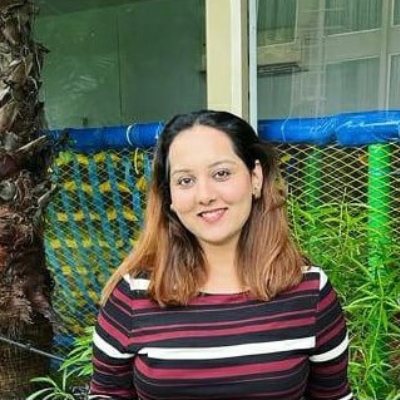 Jun 09, 2022 Ayushi Tiwari
While organizing events, no matter what the format is, one of the most important aspects to take care of is how to deliver an unforgettable experience to your attendees. Virtual and hybrid events, at times, may seem a little boring to the audience or present major challenges when it comes to keeping virtual attendees hooked throughout. In such settings, introducing some creative ideas is important and could greatly help in making your event more engaging and impactful.
We have compiled some useful tips to make your event content and activities more creative and interesting. Take a look.
Tip 1: Organize a virtual musical bingo
Music bingo is one of the most popular virtual and hybrid space practices where participants can have fun with minimum effort. Software like Hitmix Bingo helps you create your music bingo games. All it requires is to add music, get cards, play the game, and check for winners. With music to play with, this game adds a fun quotient to your event. This game can be played with huge groups of people at medium or even bigger scale events as there are hardly any limitations on the number of people who can participate.
In this game, each attendee gets a Music Bingo card with a list of most trending songs and tunes. Once a guest gets a complete house of cards, they win the game and get BINGO! You can encourage participants to dance and sing. An activity like this uplifts the whole event's mood. Music Bingo is also perfect for team-building activities, watercooler events, or ice-breaking sessions.
Tip 2: Giveaways
Now, who doesn't like free stuff? Giveaways and gifts have always attracted participation for in-person as well as virtual/hybrid events. Attendees look forward to participating in event activities where they get a chance to win gifts. Gifts can be given to attendees who demonstrate a high level of engagement, ask questions, and actively engage with fellow attendees.
Let us take a look at some of the interesting giveaway ideas:
A pre-gift or a welcome kit:

M

ailing a welcome kit before an event is a great way to keep the enthusiasm of the attendees up. With a pre-gift kit, a brand can make a great first impression. Water bottles, diaries, pen sets, mouse pads, keychains, pen drives, and name tags are some of the interesting options.

Virtual gifts:

It is often difficult to mail stuff to all the participants. In such cases, sending them virtual gifts in the form of virtual swag over their email is yet another alternative to a physical gift. A virtual swag is a link that an attendee receives over their email which brings them directly to the landing page of the event's website (where they can claim their gift). Examples of virtual gifts could be gift cards, discount coupons for products or services, digital planners, etc.

Gamification giveaways to attract attendees' attention:

G

amification is a great way to ensure attendee engagement and participation throughout the event. For example, special prizes can be given to those participants who have been top scorers in various games such as trivia or online Pictionary, etc. This helps in driving engagement and keeps attendees interested throughout.
Tip 3: Utilize custom filters
Another creative way to make your virtual and hybrid events more engaging and interactive is using custom filters. Create a custom Instagram, Facebook, or Snapchat filter and encourage people to share their selfies on social media with proper event hashtags. These filters should include the event organizer's brand logo and brand colors. All the above-mentioned social media platforms allow to create an event-specific filter with appropriate graphics that attendees can easily apply to their profiles and share on social media too. Online tools such as BeFunky and PicMonkey allow a user to add effects and related filters to a photograph. Additionally, applications like GIPM and Photoshop work similarly and enable event organizers to create their unique filters and utilize them as pre-sets.
A collection of all these pictures can later be displayed on social media walls during sessions or breaks or even post-event.
Tip 4: Creative backgrounds
If an event is being hosted on an event tech platform, designer or branded backgrounds can be designed so attendees can join the call without worrying about their messy surroundings. Not only does this encourage attendees to turn on their cameras during events, but also promotes brand awareness. Additionally, one can also add text to the background where the names and designation of participants can be mentioned so that fellow attendees will know each other's names. Brand logo, brand colors, stickers, and creative filters are some of the additional attributes that can be incorporated to make backgrounds more appealing and add a quotient of creativity.
Tip 5: Individual networking pods in hybrid events
When we are trying to bring two sets of audiences together, there must be dedicated small meeting pods or networking rooms that foster connections and help establish newer networking opportunities. These networking pods should be available for particular time slots, must include screens, tablets, and microphones, and provide easy login to the event tech platform. In the wake of COVID, some additional hygiene measures should be adopted such as offering hand sanitizers, masks, and other cleaning supplies to those in-person.
Care must be taken to ensure the safety of devices in all the rooms or pods where the devices are kept. In case networking pods are not a feasible option, screens can be installed at the back of chairs at lounges and coffee stations.
Although the idea of planning and hosting successful virtual and hybrid events may sound exciting to a business, there are several challenges to overcome and parameters to consider. A clear objective, some creative concepts, and utilization of the correct event tech platform can do wonders and woo your audience, which, in turn, can help you achieve realistic business goals.