Deliver Immersive Virtual Event Experiences with Social Walls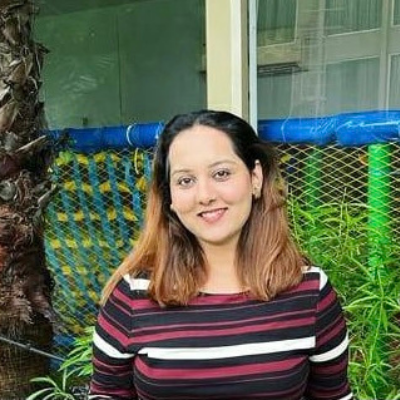 May 19, 2022 Ayushi Tiwari
Since the pandemic began, virtual events have gradually become the new normal. When hosted using a comprehensive event tech platform, such events offer a number of benefits, and incorporating effective and innovate technological tools is a smart strategy that event planners are increasingly adopting. One such tool is social media walls, usually used in virtual events, that works as a powerful social media collector. It has the power to elevate and enhance the entire event experience while at the same time boosting engagement. Over time, social walls are making their way up in events, at times in physical events too, while also rapidly evolving as a powerful tool for generating leads.
What social walls are and how are they used in events?
A social wall, also known as social media wall, is a live and filtered content feed of chosen social posts from platforms like Twitter, Instagram, Snapchat, Facebook, and LinkedIn. Social media attributes like video clips, pictures, snaps, tweets, and posts, are displayed on a digital wall or a signage display (such as LED walls or video walls). The content on these walls keeps changing, with posts that use specific hashtags appearing on the display.
Social walls are an innovative and impressive way of narrating an event's story. Attendees can be kept hooked and entertained throughout the event seamlessly. It is also one of the best tools to get sponsors, boost engagement, retain a longer attention span, and deliver an outstanding digitally immersive experience.
A social wall is by far one of the best ways to curate user-generated content in a single place by utilizing all social media platforms. Tools like these are also known as social media aggregators. These aggregators help create a sense of belonging by making attendees feel that they are indeed a part of the event. They are valuable in increasing engagement and effortlessly help boost organic traffic.
Elaborating the benefits of using social walls in events
An event organizer's primary aim is to provide a great attendee experience and earn participants' trust and loyalty. Digital social walls can be effectively utilized to help event planners strengthen the brand-user relationship. Let us take a closer look at some of the benefits to consider.
1. Increased engagement
Digital social walls are the best way to increase engagement as they allow attendees to feel as if they are a part of the event. When an event attendee posts anything using the brand hashtag or tags an account, all the posts related to it are displayed on the digital wall. People always like to be seen and acknowledged when they are a part of something, and social walls fulfil their wish of getting featured publicly at an event. Additionally, this technology can be utilized for conducting ice-breaking sessions and encouraging people to initiate conversations.
2. Amplified reach
When attendees are posting about an event, their followers also note the event's presence. This in turn helps in increasing reach to a larger audience set, since attendees are continuously encouraged to post more about the event using pictures and other content. This automatically increases the visibility of the event manyfold.
3. Community building
Social walls in virtual events are always a great way to boost networking and encourage communication among attendees. Embedding social walls in an event helps create a sense of community that further enables participants to actively collaborate with each other. A social wall also allows attendees to stay connected even after the event is over.
4. Sponsor attractions
Sponsorship is a vital element of any event. A digital social wall is a great tool to attract sponsors and grab great sponsorship deals by offering them an attractive space to display their ads. They also help in enhancing sponsor visibility by strategically aligning their branding elements with social media feeds during the event to get the intended attention from participants.
5. Performance metrics
Social media aggregators are a great way of measuring performance of an event. They also help analyze audience engagement and behavior at the event.
6. Speaker promotions
Before the actual event, digital social walls can be utilized to promote speaker profiles. Another way of attracting potential attendees is creating a buzz using brief content and keeping profiles hidden. Additionally, during the course of the event, social walls can also be used to live stream a speaker presentation.
In the world of hybrid and virtual events, social media has emerged as a powerful digital tool that has the potential to bring together brands and people. A good social media strategy should be able to bring value to the event and digital social walls serve this purpose very well, helping events deliver an exceptional experience by amplifying visibility.