You probably haven't used the most effective tool in your marketing arsenal. Yet.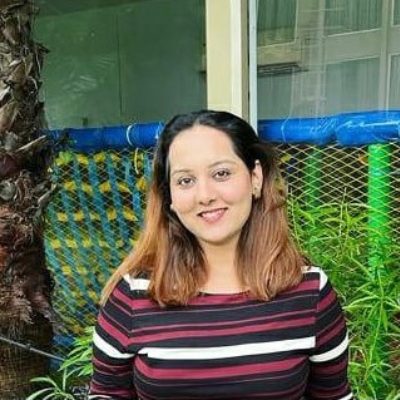 Feb 02, 2022 Ayushi Tiwari
The most important digital marketing strategy involves selecting the right set of digital marketing tools. You might have the best digital marketing team with the brightest ideas but if you are not aware of or not using the best digital marketing tools and techniques you are going to delay the scaling of your online presence.
The market is already brimming with copious online marketing weaponry. Therefore, it can be pretty difficult to know exactly which ones are best for you. If you are a start-up, it becomes all the more imperative to utilize the right set of tools. As the right set of digital marketing tools lays the foundation of digital marketing success for a brand.
We have compiled a list of the 7 best marketing tools, which will give your organization an edge over your competitors.
1. Google Analytics
Google Analytics, an analytics service by Google that is free to use; gives you insights into your web performance and how users are liking your website. It gives an understanding of your audiences, which page is being most visited, if your content is being liked by them or not.
The information Google Analytics provides about your website traffic will help you track your ROI, the campaigns, and how they are performing. You can even sort your visitor traffic on the basis of where are they coming from, the browser they are using, etc.
When you set up your website, connect it with Google Analytics and Google Search Console. You need to install a plugin (like Yoast SEO) as it connects your website to these tools.
Overall, if you are a beginner in content marketing this is the perfect tool for you. Before exploring anything else one must start here and observe for a couple of months what is the audience's view, what kind of content is being liked by them and so forth. This will help to develop an understanding of what your focus should be and where your opportunities lie.
2. Asana
Asana, helps you to keep track of your project, the progress of an individual, which tasks have been completed, which are still pending, etc. It is a customized work management system that intends to help an organization simplify the processes, align clearer goals and tasks, overall, it assists in streamlining.
A workplace of any size can easily address all issues at one place and track progress of tasks. This eliminates the need for constant updates and meetings. One of the most important features of Asana is its task management and project management tools. One can create a detailed list of projects which includes all the meetings, pending, in-progress, and completed tasks. Furthermore, every task can be broken down into subtasks for detailed tracking.
Another important feature of Asana is to streamline communication. It groups all your conversations in one inbox, groups together all the files uploaded together in one place, displays your upcoming tasks, deadline-based tasks, a personal to do list, etc.
3. Co-schedule
Co-schedule, is a content marketing management tool and consists of a smooth drag and drop calendar-based interface. We know that content comes in various formats – blog posts, social media posts, newsletters, eBooks, videos, etc. Co-schedule makes it easy to pick up any format.
It enables you to plan, organize, execute and schedule all your project deliverables in one place. You can now easily plan your projects, keep your content calendar organized, receive automatic social postings and collaborate with your other team members smoothly. One of the best features of Co-schedule is its user-friendly dashboard with a variety of integration options and plugins (like WordPress). It is the perfect tool to organize and pipeline your content.
4. Feedly
Feedly comes in handy if you want to organize your digital reading habits so that your research or reading becomes more efficient by saving time and helping you dig in to more valuable content.
Feedly is a simple tool helping to keep track of any content you want to read or save for later. It is a feed reader tool that captures content from around the web into one consolidated place, rather than having you visit every link, blog, social media platform or website to gather updates on different topics. It can be easily operated through the web or mobile apps. Additionally, it can be utilized for – social sharing, content curation, research work on keywords, quotes, competitor research, related topics, etc.
With Feedly you can group similar topics in one place, view only what is your relevant information source and ignore the rest, or less relevant content.
5. Sprouts Social
Sprouts Social is a comprehensive automation tool, which can be utilized to streamline your social media marketing activities. In place of updating every single social media platform one at a time, one can use Sprout Social, as a one-stop solution where everything can be managed and executed at one place. It includes content curation, scheduling, posting, reports and analytics.
One of its smartest features is Smart Inbox that collects all your social messages at one place. There is an option of combining all your inboxes into one place or keep them separate or combine any particular set of social inboxes. One can also create tags in order to categorize messages based on any particular event.
Between so many social media platforms it is pretty difficult to keep up with all the direct messages. Sprouts Social provides a convenient option to manage, engage and reply to all your messages in one place. One can also keep track of all the comments, likes, reviews, tags and other related notifications.
6. Mailchimp
Mailchimp is an email marketing tool and platform, who's primary functionality is to send automated emails, newsletters to grow business. Email marketing helps us to connect with customers, network, engage and build lasting relationships with them, therefore this tool becomes handier.
Mailchimp also offers creating landing pages, Facebook ads, postcards, other social media ads, along with this they have also introduced customer relationship management tools and an integrated application. One of the most attractive features of Mailchimp is that it is a free email marketing tool if your list is < 2000 subscribers or if you are sending < 10,000 emails per month.
In a nutshell, this is an all-in-one digital marketing tool that enables you to manage and communicate with your stakeholders in an efficient manner. The focus is to design beautiful campaigns, give insights about data analytics and streamline your email marketing.
7. WordPress
WordPress is a content management system (CMS). It is an open-source software which can be used to create aesthetically appealing websites, blogs or applications. One can easily use this platform and build their own unique and customized website without any prior knowledge of coding. Initially, it was a simple platform which enabled people to design their blogs on the web. Today, it one of the most powerful tools used for all kinds of website designing.
One can easily create a simple blog or large complex websites, WordPress offers unlimited customization options under one umbrella.
With the right marketing tools, you can automate a huge number of tasks. To lay the foundation of a strong digital marketing stack find which set of tools work the best for you and you are good to go!