5 Mistakes to Avoid When Planning Your Hybrid Event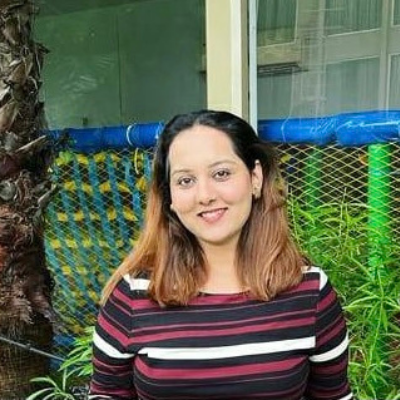 Jan 20, 2022 Ayushi Tiwari
The Hybrid event is part of the new normal and perhaps the most popular trend and buzzword of 2022. Hybrid events sound pretty exciting, but at the same time, there can be a few challenges to look out for since you're producing two separate experiences under the same event with two sets of audiences.
Are you planning to host a hybrid event? Then let us take a look at the areas that need more focus while planning a great hybrid event.
1. What is the need to plan a hybrid event?
Your organization is planning to host a hybrid event, but why? One of the biggest mistakes an organization can make is not fully understanding the objective for planning a hybrid event. We are very well aware that there are already two alternative options of virtual events and in-person events. What is it that you are trying to achieve while planning to combine these two sets of audiences?
The reasons can be many: if you want to broaden the horizon of your reach, are you trying to address the DE&I factor, or do you want to give the remote audience a chance to become part of your event due to geographical, travel or social distancing issues? If one does not have a strong enough reason for the above questions, then you may need to do some more R&D prior to moving forward.
There are a number of examples of successful in-person events which later adapted the hybrid format like Apple's special events, where they live-streamed to more than two million virtual audiences and in-person crowds of thousands.
2. Not having a proper event design
A proper hybrid event layout is crucial and enough time must be spent to craft the perfect event design. A proper hybrid event layout must be constructed in order to provide that 'personalized feel' to in-person and remote audiences. Otherwise, the entire experience can be a total downer for everyone. Since, a hybrid event is not just limited to live – streaming the in –person event activities to your remote audiences are equally important.
One has to spend sufficient time and map the in-person and virtual attendees event journey step-by-step. Care has to be taken to not prioritize one set of audience over the other. For example, conducting fun games or quizzes for only your in-person audience can make the virtual audience feel left out. Therefore, it is important to conduct activities that offer equal value to your remote audiences too.
3. Not paying attention to Rehearsals
Not paying enough attention to your in-person or virtual event rehearsals can be a terrible idea! Further, it can turn out to be a complete disaster when it comes to the hybrid component of your event. An event has a lot of moving elements ranging from two sets of audiences to speakers who are in-person and virtual, moderators, and the entire crew.
The perfect way to ensure that your hybrid event runs smooth is to plan rehearsals beforehand. Go through the event agenda and layout from start to end. For example: rehearsals to invite in attendees and guest speakers, ways to bridge the gap between in-person and remote audiences, preparing for any tech glitches, and lastly and most important is assigning roles and responsibilities to every member of the event crew.
Some other important aspects to take care of are lighting, audio, scripting and conducting speaker rehearsals prior to the event. Once the event starts if any of these attributes do not go as planned, it can turn out to be a a little sour.
4. Not giving promotional opportunities to Sponsors & Exhibitors
Not giving an opportunity to sponsors and exhibitors on your event platform could mean you are missing out on great revenue opportunities. Not just that these sponsors and exhibitors also provide value to your event by creating dedicated activities which enables them to connect with the attendees, but because this gives attendees the opportunity to learn more about your partners.
Chances are that you will have to explain how a hybrid event platform drives better ROI and how they can operate during the event for maximum value. For example: for virtual audiences, you can give them a chance to host one to one meeting, enable in platform advertisements, push notifications, or conduct focussed discussions with virtual audiences.
You can also highlight what all opportunities are there for sponsors if they invest in your event. It is possible that some would be interested more in virtual or in-person audiences or maybe both types equally and you can create a customized solution to satisfy any partner requirements. This is the flexibility of hybrid that you must take advantage of.
5. Not choosing the correct virtual or hybrid event platform
Although the hybrid event model is rapidly gaining momentum there are very few well established virtual and hybrid events platforms that have sufficient experience. There are plenty of virtual platforms, but only a handful of truly hybrid platforms. Choosing the correct virtual or hybrid events platform eliminates the scope of any major blunder. It enables you to coordinate well knowing the platform can completely handle the requirements for your dual focused event.
Eventcombo, a complete Event-as-a-service platform; offers great virtual and in-person event experiences with 24*7 helicopter support. Our all-in-one virtual and hybrid event platform acts as a bridge between event organizers, production crew, speakers, backend and attendees. A great platform bridges everything together and delivers outstanding results.