A 5-Step Guide to Planning Better Hybrid Events In 2022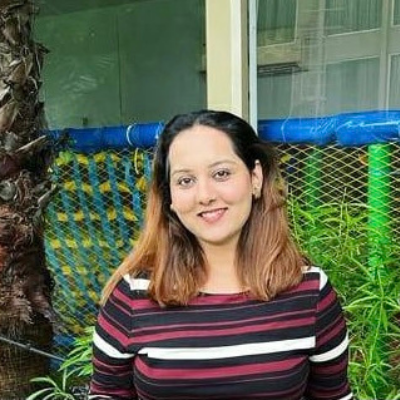 Dec 22, 2021 Ayushi T
Hybrid, the new "H" word quickly becoming the norm, is poised to become the fulcrum of industry transformation. If 2021 was the year of virtual events, then 2022 will be the year of "hybrid" events. The hybrid format is fast becoming the default choice for planners. In the foreseeable future, it seems quite unlikely that we will see any significant event which is not a hybrid one.
According to Linkedin's research - 85% of marketers have hosted a virtual event last year. Whereas 28% of marketers said that between 91% to 100% of their events will now be virtual.
75% of event planners anticipate to keep hosting virtual events next year. On the other hand, 78% also said they wanted in-person events to return once it's safer to host physical events. The same research predicts that many physical event organizers will be delivering a digital aspect of the same event in real time.
Clearly, the next great opportunity for brands to create unique event experiences will come from the combination of this trend: hybrid. This is important since the event industry has been rapidly adapting to the 'new normal'.
Now, let us take a closer look at how to plan and host a hybrid event.
Host great hybrid events on Eventcombo
1. Choose a virtual/hybrid event platform which is feature rich with stable technology
Choosing the 'correct' platform is crucial since there will be virtual audience participation along with in-person audiences. Go for a platform that offers seamless technology integration with tools like interactive live streaming, virtual lobby, multiple breakout rooms, virtual booths for sponsors, high-quality audio-video along with on-demand cloud storage. These features are vitally important to create events that are ROI driven and impactful. Consider these the hygiene factors in choosing a virtual/hybrid event platform.
Pro tip: Before finalizing any platform, ask for a demo. This way you can see if the platform offers you everything you are looking for. Eventcombo, offers a free demo with a personalized touch, which is a tailored walk-through. We also offer a live group demo where you get to ask questions and a recorded demo where one can see the platform in action on your own time.
2. Attendee engagement in a virtual environment
User experience is an indispensable factor to look for, before choosing a hybrid event platform. Virtual attendees can get distracted pretty easily and their attention span may be short. To overcome this issue, an event tech platform must offer tools that facilitate engagement with all virtual attendees.
Pro tip: Look for features like quizzes, surveys, live polling, social streaming, tools to interact with other participants, updates, venue tours, announcements. etc. Check out the flexibility of these tools. Is there a way to interact with other participants?
Eventcombo's latest product, Community™ by Eventcombo makes sure that attendees continue to interact before, during and after the event. This tool enables event planners to keep the engagement going with event participants and sustain a two-way communication.
3. Virtual booths
Virtual booths are crucial, because this is where most of the business happens!
What is a virtual booth?
A virtual booth is a virtual space within a virtual event, where meaningful conversations happen with attendees. It offers a variety of tool for attendee engagement like: chatbots, static texts, banners, videos etc.
According to Marklectic - "87% of event organizers opt for a virtual event platform that have virtual sponsorship booth capabilities". Data also reveals that 30% to 45% of leads comes directly from virtual booths. If an event organizer has a physical booth, one should also opt for virtual booths.
Pro tip: Choose a platform that allows exhibitors to have physical as well as virtual booths for their audiences. In a virtual booth, exhibitors should be able to upload pictures, videos, the platform should enable them to use their logos. Additionally, allow to customize the branded background, use their marketing materials, give vouchers, discounts, or prizes to event attendees. When exhibitors can customize their booths, it helps to draw attention of participants and it evokes curiosity too.
4. Network with fellow attendees
Many people attend events to make meaningful connections. Networking opportunities increase manifold with hybrid events. One must explore platforms that enable the attendees to connect with their fellow virtual attendees or in-person attendees by virtual means. When a platform offers a chance for people to interact with each other it helps to keep the audience hooked. This way attendees would want to come back for future events too.
Pro tip: some platforms like Community™ by Eventcombo give space for transparent communication. It enables the event organizers to organically create brand ambassadors and increase viral demand.
5. Easy to use & offers customization
Before finalizing a platform have a look at the list of customization options offered. A user-friendly interface can help one to avoid unnecessary hassle. An event tech platform should be the one that allows participants to easily glide over functionalities and not waste time, in trying to figure out how it works.
Pro tip: some customization options to look for – allowing sponsors to upload product details, vouchers, discount codes, services, etc. Other features include – available event slots, networking lounges, personalized event schedules, virtual expo, lobby etc.
Eventcombo provides a smooth blend of physical venue and virtual experience in an effortless way. The platform has already been utilized by organizations like Toyota, Kennesaw State University, Moneygram, PBS, Disney and many more.