Gamification in Events - A Clever Gamechanger for Attendee Engagement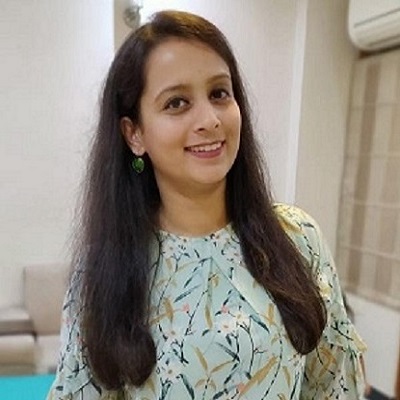 Feb 11, 2023 Shruti Shah
What does a typical event planning checklist look like? Booking a sustainable venue, negotiating with vendors, freezing a long-term deal with the caterer and so forth. You're happy as RSVPs are growing due to all the speakers and guests and the event content is shaping up nicely!
Next on the list is adding elements that enhance the event experience – and gamification has already taken the forefront in this aspect. Are you wondering why gamification is gaining in popularity? How is it revolutionizing event planning and execution? Why is it almost mandatory in events today?
The times have changed, and so have attendee behavior, concentration-bandwidth, and expectations. With the resurgence of in-person events post-COVID, the bar for attendee engagement is now set higher than ever, and to successfully satisfy the evolved expectations of attendees, gamification has become an indispensable component of a successful event.
Learning, branding, and networking have consistently been the key agendas of events and adding gamification as a fourth pillar can secure concrete outcomes as it
Works as an attendee-attention magnet

Breaks the ice

Proactively engages the audience

Delivers a higher satisfaction rate
And on top of it, the right measure of gamification can boost the success of your future events with pre-established brand loyalty, higher returning attendees, and long-term B2B collaborations.


What Is Gamification in Events?
Gamification in events is a concept of adding immersive and interactive gaming mechanics to different event contexts, like content, agenda, and marketing. This is not exactly like planning a game of tug-of-war between guests (well, sometimes you may use this game too, depending on your event type) but gamification definitely and very ingeniously turns attendees into participants by making their event experience fun and interactive.


How Does Gamification Work?
Gamification in events taps into gaming principles like competition, rewards, points, and puzzles, which are also scientifically proven to induce dopamine release - the happy hormones. With gamification, the attendees go through the same psychological effects as created through participation in games
If you look back, in the no-contact pandemic-ridden world, gamification in virtual events strived and became more prominent and efficient with technological integrations. And the after-effects are an epiphany of the global gamification market, which is expected to advance at a compounded annual growth rate of 24.2% during 2022–2030 and reach USD 70.4 billion by 2030.


Gamification Benefits That Make It a Game-Changer for Events
With correct planning and synergy among event collaterals, gamification can work as a powerful tool, with the ability to sub-consciously direct audience behavior by delivering value to the guests.
Gamification functions for attendees, organizers, as well as sponsors, facilitating them to arrive at their respective goals.
1. Engagement Through Thick and Thin– The event topic and speakers alone cannot hold the fort every time. Gamification adds the missing dash of fun and heightens interactions, where the guests, speakers, and hosts equally exchange conversations, knowledge and learn along with immersive activities. Higher engagement keeps the audience involved from start to end, and fosters brand recognition and trust in sponsors, all the while letting them enjoy the participation too.
2. Real-Time Feedback – Gamifying activities like live polls, surveys, and Q&As are the real feedback on how your event is going. You can smartly fly ahead of any negatively performing situation by engaging the audience in polls or Q&A at the event, powered by gamification. Live feedback is the first step towards collecting user information, participation levels, and likes-dislikes, and can be a path-breaking tool for analytics in terms of vendor management, future event planning, and creating an exhaustive Dos and Don'ts list! Do you think gamification can be used for crowdsourcing future event ideas? Certainly, yes!
3. Establishing Brand Identity – In gamification, the engagement and focus directed on attendees make each attendee feel special and that they are a significant part of the event. This feeling establishes the company's rapport with the target audience. Successful gamification can create a long-lasting impact on attendees - connecting game elements with the brand, incentivizing them with products, or strategically displaying products to increase visibility during gaming activities are just some of the numerous ways. It leaves a deep and long-term impression on attendees, helping brands connect with the guests in the long run.
4. Increasing Attendee Turnover – Once the word is out about how the attendees felt at your event, and how did gamification assist in absorbing all the learnings along with some fun, the marketing for future events becomes easier and more impactful. The word-of-mouth can ensure an absolute rise in attendee numbers in future events.
Also, gamification during event promotion and marketing can increase the head count for the event too. Pre-event gamification can be linked with branding strategy to maneuver a major section of the target audience towards your event.
5. Sponsors' Essential – Sponsors and attendees are the two direct parties of an event reciprocatively benefitting each other. The former seeks leads, while the latter seeks the experience of products and services. Gamification can stir interest in participants to communicate with sponsors or booth executives in return for incentives. Yes, points-earning small activities like scanning booth QR codes, answering sponsors' quizzes, and creating a digital passport with stamps from sponsor booths can highlight the interaction between sponsors and guests while shaking the psychological effects of rewards.
Is Gamification Always the Right Engagement Tactic?
Event professionals often get excited by the idea of gamification, forgetting to introspect if gamification can really merge seamlessly into their event.
For gamification to actually work rather than turning it into a non-professional feat, it is super crucial to lock in a complete gamification ground plan during the initial event planning stage, especially before the event budget is created.
To ensure that gamification feels organic to guests, it must be cleverly mined at pertinent event stages and should not apparently feel like a direct marketplace selling products or marketing gimmicks.
The focus should remain on the primary event agenda, carefully avoiding taking a detour from the event's goals.
Also, event planners and organizing teams must be meticulously explicit on how the gamification will integrate with other event features like enlightening speaker sessions, decadent food spread, music, interesting event agendas, and even the comfort of the event venue space.
Finally, gamification can really be a game changer for events but it needs to be used cleverly, and not as a magical potion to turn around any boring event or disengaged attendees!