How to Develop a Kickass Event Strategy: 5 Top Event Tips from 'Squid Game'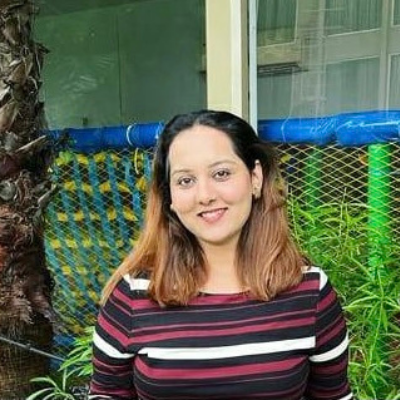 Oct 20, 2021 Ayushi Tiwari
'Squid Game' is the latest trending TV show capturing the interest of millions online. It is difficult to open a social platform without finding memes about it. The plot revolves around a group of people assembled together to play a series of classic children's games. The dark twist here, is that the players who get eliminated, lose their lives at each level. As event organizers, there's a lot to learn and implement from this diabolical nail biter, considering the challenges the event industry is going through.
Let's take a look at 5 tips to develop a great strategy from 'Squid Game'. Spoilers ahead!! Read at your own risk!
Don't be the first, but remember not to get left behind
In Episode 1, we get familiar with the first game, 'Red light, Green Light'. This is a run-and-freeze game, where players have to make their way towards the finish line, in order to progress. Two players who try to run and move first, get shot down immediately in this round. Upon realizing that the stakes are as high as life and death, the other players exchange caution for impulse. Eventually, just a handful of them make their way to the finish line.
Lesson - The event industry is a dynamic one! It keeps changing. Try your hand at something different. The market trends for products and solutions are also a reflection of changing customer needs. Observe what others are doing differently. Competition scanning is essential for survival when the stakes are high. Be prepared to be uncomfortable and make some uncomfortable decisions or get left behind.
Have a strategy
In the Tug-of-War game, Gi-hun's team of physically weak team members, was able to take down an opposing team of 10 strong men, just by applying a great strategy.
Lesson - In the last few years, the event industry has changed way beyond recognition. 'Phygital', the new physical digital mix, has become the new normal, and in this brave new world, a new entrant, or a smart company, can use a new or unconventional strategy to make an impact comparable to any established player.
Pro tip - Community™ by Eventcombo, is one such paradigm shifting solution for the entire event industry. It solves the problem of post event attendee engagement that event managers and marketers have always grappled with.
3. What's the Big Picture?
Sang-Woo, the most loved and hated character in the entire series, was always focussed and determined to win, no matter what. He took down his own friends and team members, tricking them ruthlessly.
Lesson - Never losing the focus of the big picture, is the only way to ensure survival and sustainability. Business decisions have to be taken in light of the bigger picture and often require thinking from the brain, instead of thinking from the heart. The demand of the current scenario in the event industry requires aggressive digitization and innovation. Don't hesitate to invest in new tools and get rid of old ones, as this might take you a long way!
Pro tip - The latest Vaccine Checker tool by Eventcombo is another great example of what you can do to get ahead. It is used to check, manage, and keep a live track of the vaccination status of event attendees.
Every move of yours is being watched!
Every move of the players was being closely watched by the frontman no matter what they were doing. They were being monitored closely, even when players were resting, eating, or performing any day-to-day activity.
Lesson – The super digitized economy we operate in now has removed privacy forever. All businesses operate under close scrutiny by old competitors, audiences, newcomers, and the community of the industry. Additionally, whatever you do on your digital platform, is also highly visible. Using this knowledge to your advantage, can help you outsmart and out manoeuvre the competition.
The white hat technique
In order to win, every player in the game tried to cheat, kill, and harm others in every way possible. However, there were also examples of characters like Gi-hun, who showed compassion and sympathy by helping fellow team mates at every step.
Lesson – Building a brand which delivers on its brand promises and offers value to the customers, while giving back to the community is the ideal example of a good corporate citizen. This approach will help create a sustainable bedrock of corporate reputation and inevitably reflect in business success.
Summary - Innovation, research, change management, delivering on brand promises, and keeping the human touch alive in business; these mantras we learn from the show are pretty time tested, but they are always worth revisiting. Give them a try when planning your next event, and you may be surprised by the results.