The Complete Guide to Event Logistics - Everything You Need to Know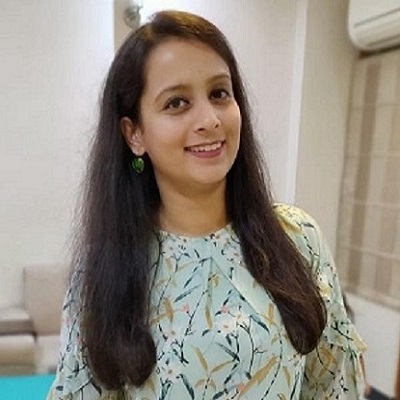 May 16, 2023 Shruti Shah
When we talk about planning an event where things go smoothly and everyone involved has a great experience, there are numerous pieces that need to be put together, starting all the way from conceptualization to post-event engagement. Every phase of an event lifecycle requires a lot of strategizing, but there is one specific area which requires a heightened focus on physical tasks and meticulous planning.
Among the many different processes and elements in event management, there's a hidden layer which is kind of like a secret backstage area for the event itself. This larger, behind-the-scenes process is known as event logistics.

In-person events have made a comeback with a lot of enthusiasm, and people's expectations for what they'll experience have gotten higher. Making arrangements for accommodations, transportation, distributing merchandise, setting up registration desks, and countless other tasks all contribute to creating a memorable experience for attendees. Just imagine if the venue wasn't fully prepared or the equipment needed for the event arrived late, causing chaos at the entrance. That wouldn't leave a good impression, right?

Event logistics is much more complicated than just making sure the keynote speaker gets to the venue, or organizing materials for a trade show, or setting up tables for the caterer. Alongside all the other planning activities, there are equally important logistical tasks happening in parallel to ensure that everything at the event location is
And by everything, we mean everything.


What is Event Logistics Management?
To make sure everything runs smoothly, and all the necessary elements come together, it's crucial to have a sharp focus on every detail of an event from beginning to end. Event logistics management involves both tangible and intangible components that ensure events are executed seamlessly with technical and logistical support services.

Think of event logistics as a key and independent part of an event. It steps in at various stages of event planning to coordinate all the processes and help drive the event toward success!
A typical event logistics plan includes managing the flow of attendees, organizing storage, handling event materials, arranging transportation for attendees, ensuring timely delivery of equipment, and planning the entrance points for the E-day (or days!). And these are just some of the important aspects of the whole picture.


Why Event Logistics Managers Should Follow the Event Lifecycle?
Event logistics management is a big task, and it's helpful for event planners to break it down into different stages of the event lifecycle. Splitting the event logistics plan into pre-event, during-event, and post-event segments allows for smoother integration with the overall event planning. Now, let's explore why it's important to organize the logistical services plan according to the different phases of the event and simplify event logistics.
Make Deliveries More Manageable




Every stage of an event requires different vendors, specific delivery schedules, accommodating various attendee needs, and organizing the venue. By mapping each logistical service to specific event phases, it becomes easier for everyone involved to understand and follow a template. With a large team working on the event, a detailed event logistics plan will guide them to take initiative without constant reminders. For example, if equipment is scheduled to arrive at the venue two days before the event and on the event day, setting a timeline and scheduling event logistics ensures that someone responsible is present for both deliveries and knows how to handle them.




Improve Focus on Details




When focusing on the overall picture, it's easy to overlook smaller details. For instance, certain areas of the venue may have inadequate lighting and require more attention than initially agreed upon with the vendor. By recognizing these concerns during the pre-event stage, there is time to address and improve them. Otherwise, they might have gone unnoticed if only considering the lighting for the main rooms.




Assess Performance as the Event Progresses




Segmenting different aspects allows for individual assessment and improvement without impacting the entire event. By evaluating each activity throughout the event stages, planners can identify issues or problematic vendors early on and address them before their next service is due. This proactive assessment helps in case a contingency plan is needed to resolve any problems. For example, if a vendor experiences delays during the pre-event stage, as the team manager, you can adjust the timeline for the next delivery in the next event phase to account for such delays.




Stay Within Budget with Strategic Planning




When the entire event planning team gathers to devise a strategy, they consider various options, vendors, staffing needs, catering, and more. The event logistics team shares insights to help make decisions, such as choosing rentals instead of purchases or sourcing food from local vendors to avoid high costs associated with delivery from another city or country. These inputs focus on streamlining management and promoting synergy among different event components, rather than solely aiming to save costs.




Components of Event Logistics
Honestly, every event process relies on logistics services, and it's challenging to narrow it down to just a few. To ensure everything gets to the venue or from location A to B within the venue, you can either hire an agency or develop an in-house team. We recommend using professional services, who will act as your event planning logistics guide until your team becomes familiar with all the details. Then, you can gradually transition to an in-house logistics planning team.
Let's start by discussing the most important elements that form the foundation of any event logistics plan.
1. Venue - Securing a venue with a "wow" factor is the initial choice for every event planner. However, not all venue options are feasible due to factors like cost, accessibility from major airports, availability of auxiliary service providers, and more. Above all, the venue should add value to the event goal and ROI. The logistics department considers other factors too, such as accommodating estimated attendance without any hassle and comparing in-house services offered by the venue with the cost of outsourcing those services.

2. Catering - Sustainability in events is becoming a priority for event planners and they are getting conscious and creative with food options. Mealtime acts as a networking booster, so planning a menu that appeals to attendees and keeps their spirits high is crucial. A truly effective event logistics plan must consider sustainability, balance energy, and fuel costs, minimize waste (post-event cleanup can be challenging), stay within budget, and ensure easy procurement without the need for unusual equipment. It's also important to compare the catering options offered by the venue with your desired menu.

3. Transportation - Managing transportation is a crucial task for the logistics department, requiring precise time coordination while keeping costs in check. There are attendees who require transport as well as other materials and assets to be delivered for the event.
Attendees -

This includes arranging transportation for attendees, guests, speakers, celebrities, and sponsors to the venue. Whether you are flying them to the destination, providing airport pick-up and drop-off services, or expecting guests to arrange their own transportation, it's your responsibility to ensure a smooth experience. Informing attendees about transportation options in advance is essential, and using an integrated transport management feature in your event app can simplify the process.




Deliveries -

The logistics team is responsible for managing and accompanying all the equipment like laptops, electronics, and other necessary items throughout the event. Even small items like pen drives and visiting cards must be accounted for to ensure they are available when needed. Tracking, managing, and stocking physical deliverables throughout their movement cycle requires careful planning, recording, and reporting. If any delivery requires government approval or import processes, the logistics team may need to handle pre-deliveries and arrange storage at the venue to avoid delays.
4. Merchandise and Physical Items - Merchandise plays a small but scattered role at events. It includes prizes, giveaways, tokens, event swag, and other printable materials sourced from different vendors or teams. Event assets such as LED signages, whiteboards, and reusable items like name boards also fall under this category. In some cases, organizations participating in a trade show may ask you to receive deliveries on their behalf a day before the event. Managing event assets and merchandise involves receiving packages, forwarding them to storage, and distributing them at scheduled times.

This element of logistics also focuses on optimizing the transport, with flexibility and a greater chance of adapting to changes and unforeseen speed bumps.

Warehousing -

Receiving materials on time is crucial to maintaining the event's agenda. Some deliveries may come from ports, docks, or carrier services with strict shipping and delivery schedules. The logistics department must pay close attention to these schedules to avoid penalties. For certain events, deliveries are scheduled down to the precise quarter, making transportation logistics even more challenging. Managing the budget, avoiding penalties, and streamlining deliveries require meticulous planning to ensure deadlines are met.



Distribution -

As the event begins, various event materials need to be available at specific times. For example, the badge printer should be easily accessible, swag bags displayed to attract attention, gifts distributed to winners on time, and food tables set up according to the

event agenda

. It's important to transport assets from storage to the event location without misplacement or damage.




Planning and linking each delivery to the event's lifecycle and assigning them to specific individuals helps ensure traceability, availability, and quality control of assets.



5. Technology - Communication plays a crucial role in every logistical element, and to facilitate it, you need devices like walkie talkies and tablets. Laptops and internet servers are necessary to support event management software. Event technology is revolutionizing in-person events by automating tasks, simplifying attendee engagement, and creating an exciting event experience. Technological assets include AR/VR equipment, production and AV equipment such as cameras, mixers, and projectors, and much more. Additionally, self-help chatbot desks and software/hardware tools are required by speakers and guests.
Technology devices are expensive and require careful handling in facilities that offer a completely dust-free environment and secure internet connections.

Logistic management software is gaining popularity for its ability to streamline coordination with pre-designed templates, workflows, and task assignments, making it a sensible choice amidst the logistics frenzy.


How to Set the Stage on Fire With Logistics
Now that we have a deep insight into event logistics, here are some final takeaways on how to simplify event logistics plan for easier implementation at the very next event on your charts.
Consider your event goal and the experience you want to deliver to your audience before beginning the design of your logistics plan and requirement. Is it a large concert requiring a focus on sound setup or a tradeshow focusing on displays and product deliveries? Choose your goals and how you want your attendees to feel after the event and then redirect your efforts to the right logistical services.




Pay attention to the event timeline

.

Associating logistics with the timeline allows for a broader perspective, time to dive deeply into fine print, and a focus on ensuring that your requirements are met. Make sure your team fully understands the timeline

.




Event logistics should precede

venue selection

.

Consider the specific needs of your event. S

uppose the event is a wellness retreat for elderly, a venue with stairs or need to walk on foot wouldn't work while an open expansive landscape in a high precipitation climate is unfeasible, however stunning the landscape be.




Installing signages is a strategy. Depending on the movement of attendees (directed by event flow), signages must be placed at appropriate places with clear information to avoid confusion and delays.

In addition to the venue,

you need to provide appropriate directions at parking lots, pick up/drop-off points, and roads leading to venue.




Due diligence of vendors is a prudent practice to avoid unnecessary hiccups during the final take. Take as many reviews as possible for the shortlisted vendors. Isn't it unimaginably painful to visualize a vendor ditching you at the last moment?




Open interactions with vendors to explain your service expectations weans out most ambiguous after-contract issues.




Plan the whole logistics plan with a venue walkthrough, possibly along with a mock drill too. Suppose a team member is assigned to warehousing activity, they must know the place inside out to be able to perform to their best ability. A detailed walkthrough also elevates teams' confidence and prepares them to handle crises better.




Communicate the event plan to a

ll event teams, including

security

, on-ground staff, venue support staff, etc. A complete picture of how the event will take off, what time should the buffet start and close, when will the guests leave, and what additional entertainment activities are planned for guests helps support teams to facilitate event flow.




Event logistics planning can be overwhelming, and integrating event management software can streamline the processes. You can send automated reminders to vendors, provide a heads-up to team members about upcoming tasks, crowd control, notify teams with push notifications, set future reminders, and even find new vendors in no time in worst-case scenarios.




When you plan the logistics individually for each element, and step back to look at the bigger picture, there is a fair possibility of overlapping between multiple vendors timelines, entry/exit points, internal logistic routes, etc. Your teams should know how to re-route any overlapping so that the commotion is unnoticeable to the attendees and no movement is clogged.




A separate troubleshooting team is a must. When you and your teams are constantly drudging for months planning a perfect event, it is wise to create a separate team for troubleshooting. Not convinced? See, if your original team needs to handle an unprecedented situation, they might miss other deadlines during the course, which can cause a cascading effect on all other timelines and collaterals. Your forefront teams must know who to reach out to in case their line of action goes awry.



Site Outbound Logistics
The last leg of the logistics plan is making sure what came in goes out too. Clearing up the site after an event is basically etiquette, and you don't want damages now when the event execution has been so awesome! Vendors' patience runs out as the event ends. The hurry can again block exit passages, ultimately delaying the check-out process. Coordinate with vendors to schedule their departure times, preventing blockages and delays. Conduct a final site inspection with the venue manager to ensure a respectful handover.

Make sure you introspect your performance and quickly huddle with team members and vendors to discuss things and gain insights for planning even better the next event.
Event logistics are basically entwined with every event process, and incorporating smart action plans, keen attention to detail, and great management skills, along with technical resources, can turn around your events every single time for the better!