How to Plan an Agenda that Maximizes Event Success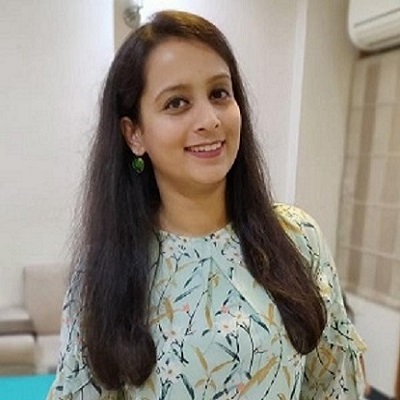 Feb 16, 2023 Shruti Shah
Planning an event is always overwhelming (event planners rolling their eyes here!), whether it's a corporate conference, an exhibition, or an offsite. But delivering a successful event is equally satisfying and rewarding in terms of establishing brand identity, generating loyal leads, and fostering long-lasting relationships.
As audiences have become more conscious and demanding when it comes to experiences, combined with their expectations around how valuable an event is, a well-planned agenda is imperative for effective event planning. Moreover, today, one of the increasingly accepted success metrics for an event is whether attendees share their experiences on social media platforms like Instagram and LinkedIn, or whether the event is trending on Twitter.
There is no denying that virtual events can help attendees save time spent on commuting, allowing them to enjoy from the comfort of their homes. Therefore, in-person events must motivate attendees enough to actually move out of their routine, travel to a venue, and spend hours immersed in the event. And, to achieve this, they need to be served a concise view of the experience and value that could be achieved through the event.
What Is an Event Agenda?
Planning an event takes months of effort and planning. The event agenda is a roadmap for ensuring everything runs smoothly and according to plan. It is a bird's eye view of the complete event including timelines, sessions, speakers, topics, breakouts, networking opportunities, and everything that attendees will be a part of.
Why Is Event Agenda Crucial in Successful Event Planning?
No matter whether your event is small and internal or largescale with multiple sessions, having a clear, structured, and thoughtfully crafted agenda is crucial to driving event success as it keeps
Attendees interested and engaged

Organizers on track with planning and execution
Attendee Perspective: In the age of information overload, people's preferences change quick and decision-making timeframes are wee as a swipe, which make a consumer-centric event agenda more crucial. It is set in stone, and all stakeholders will agree, that the command over event elements has now shifted to attendees. Therefore, your event agenda must be strong, uncomplicated, and compelling to prompt them to check their calendars and browse itineraries.
Organizer Perspective: Event planners and organizers have to make sure all the gazillion things work together seamlessly. Curating a good event agenda can be pivotal in keeping all involved teams on the same page and following the plan smoothly with minimal hiccups. An event agenda works as a time manager too by setting clear timelines for each item on the program, preventing delays and ensuring that the event stays on schedule. Also, coordinating with multiple speakers and sessions becomes quite a breeze!
How to Build an Event Agenda
In-person events are making news globally with a booming market, and leading organizations are bringing innovation at every step. But what makes an event stand out in the crowd? The goal of event agenda is to simplify event planning and execution. Find out what actually goes behind the scenes to create an agenda that supports event flow and delivers an outstanding attendee experience.
1. Defining Purpose and Goals of the Event - The first step in creating your event agenda is to define the event's purpose in terms of Educational goals
Inspirational goals

Networking goals
You need to ask questions like what is the event about, who is the target audience, what are the key objectives, and so forth. As easy as it may sound, the precision while answering these questions is important.
2. Identifying Key Participants – Communicating with various stakeholders, including keynote speakers, sponsors, and exhibitors to align their expectations with event goals is super important for creating an efficient agenda. Corroborate with them your preliminary plan, outlining main activities, session layouts, and timelines.

3. Setting Realistic Timeframes - Running on schedule is imperative to effective attendee engagement. A small delay can derail your entire event. To ensure seamless and time-bound event flow, it is important that
Your event does not collide with other significant local events

Your important sessions don't overlap with networking or breakouts

Every speaker is mindful of their allocated time

A moderator is assigned for better time adherence

Sufficient buffer time has been considered in case of technical delays

Time required for setup and teardown is well calculated
Inefficient time management can severely damage your event!

4. Prioritizing and Sequencing Activities – Allotting time and balancing breaks are pretty much dependent on designing activity and session flow. When planning the agenda for your event, it's important to prioritize the most important and time-sensitive activities such as sponsor keynotes or product demonstrations. Let's say, planning significant activities after quick refreshment breaks can ensure that guests wouldn't leave mid-way. Also, it is to be noted that a relaxed environment can enhance attention. However, keeping in mind attendee psychology, you shouldn't plan interactive sessions after a full meal to avoid brain-fog.
Also, to keep your attendees engaged and interested throughout the event, it's important to ensure a good mix of activities like informative sessions, breaks, entertainment, and networking.

5. Crowdsourcing Event Agenda – Pre-event guest-polls, Q&A, and surveys designed to crowdsource your event agenda is a smart way to gauge attendee interest. The results can help straighten the unnoticed creases in your agenda. On the other hand, it also provides guests with a sense of control and involvement from the onset. The good news is incorporating this feat into your current event agenda isn't cumbersome anymore with technologies like event apps. Crowdsourcing ideas during the event can also help you improvise your future event agenda with guest inputs.
In conclusion, planning an agenda for your event requires careful consideration and planning. Event agenda development is often a relative concept that depends on the type of event but keeping a tab on these tips can help you in case you don't have a ballpark idea to start with. And, if you are already an experienced event planner, these tips can give a quick boost to your event agenda planning.