Can NFTs Generate Event Revenue and Create Event Value?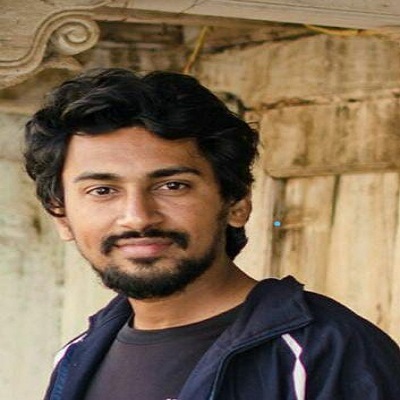 Aug 26, 2022 Durgesh
Very recently, crypto publisher Blockworks earned $20 million by converting VIP tickets into NFTs in its Permissionless Conference. The media brand sold more than 500 unique tickets (Permies) as NFTs and earned 7.5% as royalty. During the three-day conference, which was attended by more than 7000 people, Blockworks earned 50% more revenue through sponsorships, while event ticket sales exceeded their target by 25%. In addition, to attract attendees, Blockworks worked with various artists to bring out Permies in various fashions and avatars.
This blog is an attempt to highlight why NFTs can be a game changer for events and how they can maximize event profitability and disrupt the entire ticketing system.
Amid the hype and traction surrounding NFTs in the event industry, and because of its digital nature, it is pretty easy to arrive at how and why NFTs can transform the world of events. However, amid the lively narratives that establish the seamlessness of NFTs with virtual and hybrid events, event professionals cannot ignore the higher traction that in-person events are also finding with NFTs. The point is, the general event landscape is ripe for technologies such as the blockchain and NFTs. With in-person events gaining momentum post-pandemic, along with virtual and hybrid events, users are looking for ways to not only secure and leverage event data and opportunities, but also to churn out more revenue streams out of their events. This is where technologies such as blockchain have gained prominence.
The Blockchain and the Unrelenting NFT Traction
A Deloitte study has found that 93% of industry pioneers believe that blockchain will open doors to new revenue streams, while 97% of them believe that organizations will lose their competitive advantage if they fail to adopt blockchain. The reason behind this surge in traction with blockchain could be because they assure and establish transparency, efficiency and security that are impregnable. Because of its anti-counterfeiting character, blockchain has become pivotal to digital currency transactions and trading, and NFTs sit at the heart of it.
From increasing ticket sales, engaging attendees by rewarding them through gamification, attracting sponsors, to other online marketing activities, event planners are leveraging blockchain as a potential strategy churner, and, ultimately, NFTs as new revenue opportunities. The Web3 organizations are also exploring the NFT market for the bandwidth it provides to explore and form communities. NFTs provide organizations with an opportunity to connect with various iconic brands and they have a higher reach with the common consumers too. However, the fact of the matter is to achieve the actualization of these forward-looking technologies. Below are a few ways that can be looked upon.
Drive attendee engagement and boost revenue through NFTs.
1) Digital Collectibles and Event Tickets as NFTs - Organizers can provide attendees with an opportunity to buy specialized digital collectibles and tickets as NFTs, specific to the event, in order to increase participation and boost sales. This can be mirrored for sponsors too.
2) Enabling Token Earnings to Buy NFT Tickets - Attendee engagement can be planned by encouraging attendees to earn tokens by partaking in pre-event activities. The tokens earned can, subsequently, be used to buy an NFT ticket. Token earnings can also be planned during mid and post-event for additional rewards to ensure attendee participation, which also helps in network building.
3) Gift Tokens for High-Valued and Loyal Attendees - Organizations can also gift tokens to their regular and loyal attendees, allowing them an additional event participation, where they can also expend their tokens on various amenities. This will deepen network connections and help towards community building.
4) Exclusivity - Event planners can drive exclusivity by offering NFT tickets for an event or a conference that also give attendees exclusive access to an in-person meetup or entry to a privileged setup upon earning a certain number of tokens.
5) Converting Traditional Tickets into NFTs - Event organizers can plan to sell excess or unsold VIP tickets as NFTs and provide attendees with additional perks, merchandising offers, or free passes to their upcoming event. Also, NFT tickets are completely secure, and refutes any fraud or counterfeiting actions as they are non-transferable and cannot be duplicated.
6) Web3 Attendees - Building network around the Web3 (Metaverse) diaspora and marketing your event among them will drive great revenue as the Web3 natives might be highly willing to be present in such a space even at an upward cost.
7) Plan Sub-Events Related to the Main Event - Create an NFT entry to certain custom events or sub-events which are a part of the main event.
The current trends surrounding NFTs are promising. There is an increasing list of Web3 companies who are delivering end-to-end NFT solutions and platforms across various verticals. A report by the crypto data aggregator CoinGecko claims that the NFT market will propel to more than $800 billion by 2024. The study comes as no surprise as we are already witness to NFT sales amounting to hundreds of millions of dollars each week via various online auctions and other platforms specialized in NFT trading.
The future is solid for those planning to leverage NFTs for their events, as the transition is real and happening. NFTs are indeed the future of event ticketing that can enhance event value and ROI manyfold when used strategically.