Popular Event Tech Trends to Look Out for in 2022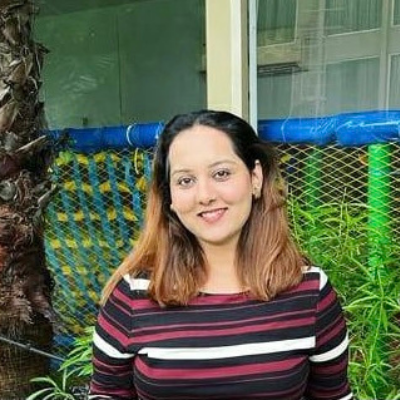 Apr 28, 2022 Ayushi Tiwari
Having knowledge of emerging event tech trends and implementing them gives planners a competitive edge. . Since the pandemic began, events have evolved colossally, thanks to rapid innovations and sophisticated tools, to keep up with consumer needs and demands. According to a study conducted by Enterprise Event Marketing, if the right event technology is utilized and implemented it can increase overall productivity by 27% and attendance by 20%.
Now the question is, with ever-evolving tech trends, how should you determine which ones to consider to achieve business goals? We have highlighted some prominent event tech trends for 2022 that you cannot miss.
1. Live Language Translation
Virtual and hybrid events have enabled event planners to tap into remote audiences from any part of the globe. Since attendees are joining from various countries and cultures, and speak different languages, how do we make the entire event experience pleasant for all?
If you are planning to include in your event people from different countries that speak their native languages better, live language interpretation is the key. An interpretation tool enables event planners to overcome communication barriers and connect with a wider set of audiences.
Live language interpretation also helps hosts allocate interpreters to relevant audio channels. Every interpreter gets a unique link to join their respective audio channels. Event attendees can select the channel of their choice and enjoy the event in the language they are most comfortable with.
2. QR Codes
Event organizers use QR codes for diverse purposes, including marketing and much more.
Let's see how they help in event promotions. Say you have finalized the event idea. Now the next step is to promote your event either using print or digital media. If you are thinking of utilizing print media (in the form of newspapers, brochures, or flyers), you can provide detailed information about your event in them. You can also provide a registration link and encode it in a QR code. Attendees just need to scan the code and fill in the registration form.
These codes are also helpful in engaging the attendees digitally. An event QR code, when scanned through a smartphone, takes the event attendees to a mobile-optimized landing page with all the event details. These details can also incorporate live presentations, documents, and other event-related downloadable collaterals. Such reference material can be utilized by attendees in case they miss out on something or if they want to go back to what all was covered in a particular session.
3. Holograms
Everything has gone remote and most of the events now have a virtual or hybrid model. However, the issue with online meetings is that they are two-dimensional and quite unappealing.
Let us understand what holographic technology actually is. The technology primarily relies on cameras. Suppose a speaker or guest is set to deliver a presentation remotely. The camera will capture the speaker from various angles, creating a 3D image of the speaker in the event space. This gives attendees an impression as if the speaker is actually present in the same room. Additionally, charts, graphs, and almost anything can be recreated in a 3D format making the presentation more alive and kicking.
4. Digital Photo Booths
Taking pictures during the course of an event is a great way to capture and freeze memorable moments. On the other hand, event planners can actually capitalize on such tools to spread the word about the event through social media. Also, sharing event images can be a great way to foster communities.
Digital photo booths enable event attendees to click pictures with customized event frames. To sum up, they can be effectively utilized for:
Creating event visibility

Resharing event content

Sharing event highlights

Creating memories to revisit
Moreover, sponsors and exhibitors can gain visibility by creating custom frames to highlight their brand name, logo, taglines, hashtags, and more. Digital photo booths are valuable because they create sharable content for brands.
5. A Real-Time Interactive Social Wall
Social walls provide a smart way of displaying event content on social media platforms through a digital screen, using hashtags and mentions. An interactive social wall is an extension of digital social booths where a photo booth and social media wall displays are connected. Every event moment captured by the attendees as well as the organizers through photos and videos can be dynamically displayed in real-time.
In fact, setting a real-time interactive social wall right beside the photo booth is a great idea, since it enables the event organizers to display moments from the event and, in turn, facilitate higher levels of engagement. Furthermore, this digital wall can be customized into creative and interactive frames.
Adopting the above-mentioned tech trends can definitely be a game-changer for your next virtual or hybrid event! Eventcombo provides a smooth blend of experiences in an effortless way. Some other popular tech trends in the event industry that you can explore are Facial Recognition, Radio-Frequency Identification (also known as RFID), and Projection Mapping.
To learn about some important marketing tools which can enhance your event experience, check out our blog, 'You probably haven't used the most effective tool in your marketing arsenal. Yet.'