Here's Why NFT Ticketing Is a Game Changer in the Event Industry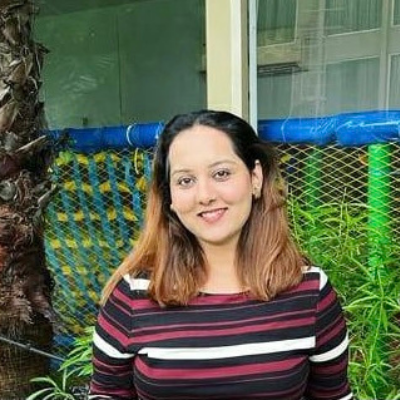 Apr 05, 2022 Ayushi Tiwari
NFTs are already a much talked about concept that found the spotlight around digital art. Now it is also moving towards other industry verticals and a prominent one among them is ticketing for events. Unlike traditional tickets, NFTs have the potential to form a connecting bridge between digital and physical ticketing. When you are organizing an event, there are many ways to impress your target audience and NFT ticketing is slowly becoming one of them!
If you remember vintage tickets that people used to collect years ago you would know how every one of them was uniquely associated with a memory either of a Yankees game, World Cup in Barcelona, an opera concert in New York, or a music festival in Kansas City. But unfortunately, in today's time, ticketing doesn't offer a 'preserving the memory' aspect. Usually in the form of a QR code, they are unarguably very convenient and streamlined but have also turned rather boring with digitalization. However, NFTs can make event tickets much more memorable and manifold functional, and are capable of changing the future of events!
NFT Ticketing
As we are moving towards Web 3.0, digital assets are becoming more and more valuable. With NFT ticketing, it is now possible to exchange, buy or sell physical assets through digital tokens. These tokenized tickets provide an access credential along with exclusive perks for any event. It also enables event attendees to have virtual as well as in-person experiences. Additionally, these digital assets can be used for any transactions, are helpful in generating additional revenue streams, can be used to own a digital collectible item, and can also be resold.
Issues faced with traditional ticketing
1. A black market of tickets
In the field of ticketing, the black market is common where people pay a higher price than usual which poses a security risk for event organizers and major losses. Misuse of ticket bots can cause a lot of chaos too, which in turn leads to digital touts purchasing bulk tickets and selling them in a secondary market at a higher cost.
2. No exchange protocol
It is not possible to keep track of customer data exchanged beyond the boundaries of a provided supplier. This lack of exchange protocol encourages a lot of fraud in the market. Since, when a ticket is resold in a secondary market it no more belongs to the actual buyer, the event organizer no longer has any access to the information of attendees.
3. Loss of money
One of the major issues faced by event attendees is not knowing if they have purchased a real ticket or a fake one. Many times, customers buy fake tickets and get conned by agents who pretend to be authorized ticket sellers. This leads to a lack of trust, along with loss of money.
How NFT ticketing can help
1. No more duplicate or fake tickets
Event organizers and ticket holders have access to a digital token, which has a single version, powered by the blockchain. This helps both parties verify the authenticity of an NFT token - an integral part of data security. A non-fungible token enables customers as well as organizers to check the authenticity and track the history of ownership. Also, if attendees want, they can change the ticket status from initial 'sale' to 'resale'. In case they want to disallow resale, they can make their NFT ticket non-transferable so they can't be sold to anyone else.
2. Wider revenue opportunities
With NFT ticketing options the revenue opportunities are infinite. For example, one could further sell NFT tokens as a collectible, in exchange for food, drinks, and merchandise. Some companies also offer rewards to people who have collected many tickets.
3. Permanent revenue
Programmable NFTs have pre-defined (built-in) rules for buying merchandise, resales as well as royalty splits. It enables the users to analyze their profit-sharing percentage for future sales/re-sales, receive pending funds, and prevent any kind of percentage manipulation over time.
Here's a summary of the values provided by NFTs to attendees and organizers:
NFT ticketing benefits for attendees
A chance to become a part of the event community
Long-term and safe storage just like vintage tickets
Opportunities to receive exclusive perks and incentives
Resell to people who love to collect
NFT ticketing benefits for organizers
Creation and selling of artistic tickets which weave a story around the entire event - people love collecting such tickets
Each ticket is authentic and the owner verified
Rewards can be earned when tickets are sold further
Easy distribution of tickets

through

email and SMS
Access to valuable data to make future events even better
Since emerging tech trends like these have made events so much better than before, concert promoters and ticketing companies are now eying NFTs for newer opportunities.
NFTs are one such trend that is disrupting many domains greatly and event ticketing is no exception. NFTs can, undoubtedly, bring more transparency to event platforms which is a much sought-after aspect for the industry.
To explore more about how NFTs are opening up new gateways for the event industry, read Eventcombo's latest white paper The Intriguing Metamorphosis of the Event Industry around the Metaverse and NFTs, which focuses on the endless possibilities and future of events.