Can your Event Tech Platform Deliver this USP? Nope.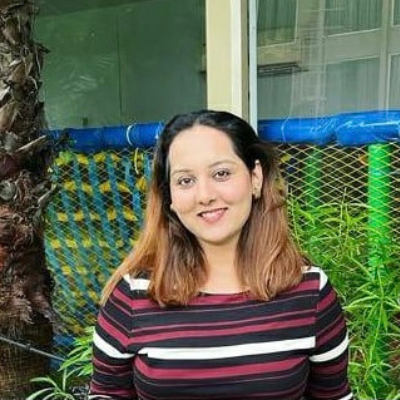 Feb 11, 2022 Ayushi Tiwari
There are numerous event tech companies offering a plethora of features and services. Events play an important role in boosting engagement, showcasing your latest business development, securing great business deals, attracting customers, teaching and networking, events keep society together, it is a fact. That being said, planning a successful business event takes a lot of strategizing and effort. A lot of things might go against your plan of action. Therefore, one needs to invest in a fully integrated event technology platform; which is the central hub in the planning and managing of your whole event.
Let's take a look at some of the indispensable virtual, hybrid and in-person event USP's, which you must look for before selecting your event tech platform.
1. The Demo
Always look for an event tech platform that offers you a demo. Since, a demo is a tailored walkthrough of all the services and tools a particular event tech solution has on its palette. A demo will give you a strategic plan and showcase the desired outcome of your event experience.
Pro tip: Event tech platforms like Eventcombo offers three types of demos
A one-on-one personalized demo, where you can look for yourself and explore every functionality. You can schedule your personalized demo whenever you like, it is flexible according to your schedule.
Live-group demo, enables you to look at the event tech platform with minute detailing, in a shared environment so perhaps you can learn even more by questions others ask. You can attend a live group demo with your friends and colleagues.
A Recorded demo, is a prerecorded video that you can see any time based on your convenience. It's a tailored walk-through of the overall functionality and services.
2. A virtual venue streaming platform
One of the most important elements of a virtual event is its virtual venue streaming platform. An ideal virtual streaming platform will offer a complete end-to-end event management solution which includes:
A virtual lobby
A virtual lobby highlights the key offerings of your event, showcasing your complete event experience on a centralized screen. This way attendees will be able to get a bird's-eye view of the event. It also showcases
All the customized rooms you've made available
A glimpse of the event schedule and agenda so attendees can plan ahead
Spotlight the speakers, sponsors, partners, etc. for a preview of your entire event program
Interactive live streaming
Live virtual streaming allows presenters or attendees to broadcast in real time. One may also livestream a pre-recorded video as it elevates the attendee experience. Some additional features may include:
View an entire event agenda with multiple concurrent sessions
Host live On-demand sessions, Q&A, live chat and conduct live polls
Host digital keynote speakers
Allow attendees to download collateral (PDFs, images, etc.)
Meaningful networking
With customizable, interactive networking tools, one can ensure that the attendees are fully immersed in the experience and will walk away with meaningful connections. This can be done in the following ways:
Rename your Networking room to Happy Hours and let your attendees enjoy
Matchmaking based on attendee inputs
Create new relationships with access to a filtered attendee list
Schedule post-event meetings and chats
Take notes and connect via LinkedIn in real time
3. A smooth event registration process
Event registration is a key aspect of your event and therefore it must be user-friendly, seamless, and secure. Look for a platform that offers 30 or 60 second registration. The registration and payment process should be as foolproof and secure as possible. Choose a platform that offers a straightforward, on-point, and secure registration + payment procedure. Typically, you will encounter the following attributes on a registration page:
Attendee sign up and related information
Event details: venue, date, event type, category and related information
Organizer details
Ticket & Registration packages
Event summary
Payment details, if applicable
Custom Questions for data collection
In order to improve event marketing strategies one can, include custom questions for registrants such as Where did you learn about the event? and other intelligence gathering questions.
4. Event Community
To provide an exceptional networking experience for event attendees, it is always better to invest in platforms that encourage communication among participants, regardless of their geographical location. For an event organizer, these tools are particularly useful since such tools offer engagement activities in one place in a consolidated and efficient manner. An all-in-one solution enhances brand awareness and smooth communication throughout. For example, an event community tool eliminates the need to use WhatsApp, Email, Facebook, LinkedIn + other ineffective tools for attendee communication and engagement.
Pro tip: Community™ by Eventcombo is the first and only event community platform that ensures that your event is alive before, during and after the event. With Community™ by Eventcombo, you are empowered to nurture your organization and attendees, employees, students and more. It allows you to send updates, create events, curate experiences for your community with a simple click.
The above-mentioned USP's are definitely can be the game-changer for your next virtual, hybrid or in-person event! Eventcombo provides a smooth blend of experiences in an effortless way. To learn more about some marketing tools which will further enhance your event experience, check this out.