5 Tips for Supercharging Your Business Engagement Events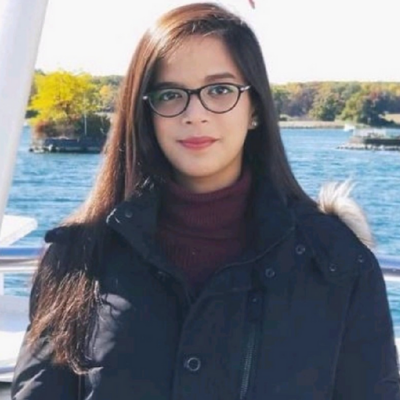 Aug 12, 2021 Maham Shubair
When employees in a business are engaged, everything they do is supercharged with purpose, enthusiasm and energy. This is what an office environment needs, employees that are motivated to keep doing better, happily. In order to achieve this, companies need to use all kinds of solutions. With the growing trend of Phygital (physical + digital), using virtual events fast becoming the norm. Well-planned and executed business events impress and excite your target audiences creating a strong and memorable 'moment of truth' for your brand or company. So, how does one create an event that is capable of generating this kind of traction and influence? Let us fill you in.
Having a fun event, is fun! Don't miss out on creating a fun environment - have Watercooler Chats for your teams.
Pro tip - having a feature-rich chat in your virtual engagement event can take workplace fun to the next level! Use this feature for a question/answer segments and polls. With our, virtual events solution, you can even host separate team chats for separate teams in one event. Isn't that cool! We had one for our team just a few days ago!
Get Personal at the Virtual Watercooler
We spend a lot of our daily time interacting with our colleagues at work. However, we know so little about them. Do any of us even know what Betty, in the corner cubicle, does in her free time? She could be a sweet cat lady with great work stories to share! Now, that would make for a great discussion during a watercooler chat. Ask your employees questions to learn more about them, outside of a formal setting.
Our recent event "Wellness Works" shares great tips on health, wellness and fitness. Use these tips to create an amazing wellness event for your company.
Check Out the Foolproof Strategies from the Experts
We often give up on our fitness routines halfway into the same week. This is highly undesirable, now that we are in the middle of a pandemic, with our motivations at an all-time low. This trend seeps into work life as well. Employees who are overwhelmed due to personal issues show poorer performance results. There is a famous saying by Alexander Den Heijer; "When a flower doesn't bloom, you fix the environment in which it grows, not the flower." You can make this change of environment happen with a well-organized virtual wellness event for the employees of your organization. This way, they can have the knowledge and the tools they need, to help them enhance their work and cope with the challenges that life throws at them.
Wellness Works on August 4, 2021, starred mental health, fitness, and mental toughness experts who shared valuable tips and strategies. Its three speakers; Eric Rittmeyer, Jeremy Asgari, and Manisha Sajnani dispensed practical advice drawing on their own life experiences.
The ex-Marine and author of the Emotional Marine, Eric Rittmeyer, shared his thoughts on mental toughness and emotional intelligence. His topic "EQ vs IQ" gave some fascinating insights on how the female brain varies from the male, in terms of emotional maturity. His decades of experience and his rich anecdotes had us riveted!
The founder and CEO of OUTSIDERS, Jeremy Asgari, shared his journey of starting OUTSIDERS. His passion and commitment, were evident from his interesting and inspiring anecdotes. Apart from his 100-mile biking sessions, which our CEO, Saroosh also signed up for, he shared his inspiration for starting his company. Jeremy believes that by creating a safe space for physical fitness in a community, individuals can bond together, and this bond is further strengthened by a shared lifestyle and passion for health.
Digital Marketing Leader, Strategist, and RYT Certified Yoga Instructor Manisha Sajnani has one motto and that is; "Less Talk. More Do. Less Excuses. More Results."😁 Manisha joined Wellness Works to share valuable insights from her own journey of yoga. She shared information on different anatomical planes in the yoga world, and ended her session with a meditation that calmed our senses and bodies in a much-needed way. Her soothing voice and calm demeanor hit the spot!
A Few Glimpses of Wellness Works