Eventcombo Founder Saroosh Gull Discusses the Future of Event Planning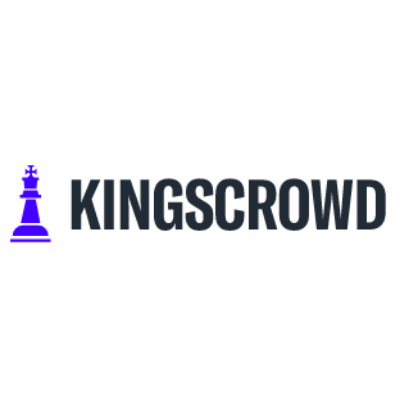 Jul 14, 2021 Zee Zhong - Kingscrowd
Sourced from Kingscrowd https://www.kingscrowd.com/founder-profile-eventcombo-saroosh-gull/
Depending on the scale of an event, organizers might spend weeks or months publicizing it, building an audience, arranging logistics, and more. Planning became even more complicated due to the COVID-19 pandemic, when many events shifted from in-person to digital. Fortunately, a number of companies have risen to the challenge and made organizing these new, socially distant events a little bit easier.
Eventcombo has taken this opportunity to create an all-in-one event management tool meant to improve the event experience for both organizers and attendees. Organizers use Eventcombo to create event landing pages, publicize events, gather RSVPs, and even host virtual talks and breakout rooms. We reached out to founder and CEO Saroosh Gull to learn the inspiration behind Eventcombo and how he envisions the future of events.
Note: This interview was conducted over phone and email. It has been lightly edited for clarity and length.
Zee Zhong: Can you give us a brief elevator pitch for your company?
Saroosh Gull: Eventcombo was founded on top of a fragmented event attendee experience. Attendees were booking tickets on one platform (Eventbrite, etc.), meanwhile, all of the ancillary event transactions were performed independently, such as paying for parking, booking Uber/Lyft, booking a hotel, etc. We developed a consolidated single transaction allowing attendees to pay for tickets, reserve parking, book an Uber, and so forth — all in one place.
Fast forward to the pandemic. In a matter of four-to-five weeks, we developed a state-of-the-art virtual video streaming venue called Fireworks™. This allowed us to become a robust, all-in-one, comprehensive event management tool with a suite of software solutions on top of our virtual streaming platform, which includes event marketing, registration, access to marketplace, on-site capabilities, and more. This complete set of event products is complemented with a silent auction, membership CRM, team management, donation capability, and supply chain management, which differentiates us from the competition as a standalone all-in-one solution.
Zee Zhong: What inspired you to take the leap and build this company?
Saroosh Gull: The old fragmented experience being offered by legacy platforms really allowed us to explore various solutions, which I found exciting. I enjoy problem-solving, and this is a multi-billion dollar one. When sharing the idea with friends, I ended up meeting some amazing people, and the team we formed really expedited the decision.
Zee Zhong: What past experiences prepared you to start, build, and lead your company?
Saroosh Gull: I've always been involved in events, as far back as 1998. I loved the opportunities events create: meeting new people, sharing new experiences, forming everlasting connections. With experience in IT, I acquired product building knowledge and the go-to-market strategy of some of the world's largest brands. I've been truly privileged to have these combined experiences because they've allowed me to consolidate and package them for the next stage of our industry.
Zee Zhong: What is your vision for the future of the industry you are operating in?
Saroosh Gull: Currently, everyone is focused on virtual and hybrid, which are exciting. As we progress into the future, VR/AR/MR are going to become critical to the success of any event, and we are readily exploring and partnering with platforms to introduce these experiences. The bottom line is you have to create unique experiences for attendees. No two events are alike. No two organizations are alike. This is the secret sauce, and platforms have to approach each experience while considering scalability.
Zee Zhong: Who is on your team and how did you come together?
Saroosh Gull: We are so fortunate to have a well-rounded team. On top of the founding team — Saily Joshi, David Solodukho, Syed Ali, who I met organically — we have sharp engineering, marketing, sales, and operations talent, which allows us to go toe-to-toe with any competition. Not too many folks give enough credit to this, but team is more important than anything else.
Zee Zhong: Do you have any competition, if so, how do you differentiate?
Saroosh Gull: To our advantage, we are uniquely positioned. On one side we have legacy platforms who stopped innovating a long time ago. On the other side, we have newer platforms that are great but have a long way to go in terms of product maturity and aligning with long-term demand. What will take them another couple of years to learn, we've been leveraging already. Our key differentiators — beyond product features — are team, culture, speed, and agility. These are shared traits, so the question is "who has the best jockeys?" We know the answer, as we've done revenue-to-OpEx growth of 50 times due to this.
Zee Zhong: What does your business model look like?
Saroosh Gull: We're a SaaS platform. We also provide custom solutions with custom pricing based on licensing and servicing needs.
Zee Zhong: What brought you to equity crowdfunding and how do you intend to use the money you raise this round to scale the business?
Saroosh Gull: The democratization of fundraising is extremely appealing to me. I've spoken about this before, but access to capital for entrepreneurs and access to wealth-building opportunities for main-street folks have always been topics I care about. With crowdfunding, we get to satisfy both areas of interest. When StartEngine approached us, we were immediately drawn to the opportunity. The majority of the use of proceeds is allocated for marketing and sales.
Zee Zhong: What do you want potential investors to know about you and/or your company?
Saroosh Gull: Look at what we've accomplished with our lean resources: building a strong team, building a product that out-executes billion dollar companies, and a strong product-market-fit with loving customers. Our operation is proven and primed for scale, as proven by our performance in 2020 where we produced a revenue multiple of 50 times against our monthly OpEx. Imagine what we'll do when we put additional capital behind this momentum.
Zee Zhong: As you think about the business 5-10 years down the road, what do you see exit opportunities looking like? Have you set any future goals for the company?
Saroosh Gull: This is always an interesting topic. In 2020, we were approached by two firms who were interested in an acquisition. It was too soon for us. Over the next few years, there will be an industry consolidation by an existing player or perhaps an outside player (Amazon, etc.). However, at this stage, we keep all options open and will ultimately do what's best for our shareholders and for the ecosystem. Our goals right now are 100% focused on growth.
We at KingsCrowd are excited to see where Saroosh and his team take the company. Eventcombo is currently raising on Startengine.
Sourced from Kingscrowd https://www.kingscrowd.com/founder-profile-eventcombo-saroosh-gull/