The Rise of the Digital Nomad: Being productive remotely is now recognized and we've identified 5 innovative folks who are doing it just right.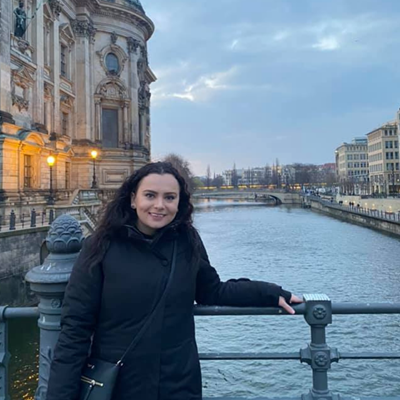 Apr 28, 2021 Caroline Keane
The rise of the digital nomad is a fairly new trend, one that would not be a possibility without the rise of remote work options. According to Investopedia, "Digital nomads are people who are location-independent and use technology to perform their job, living a nomadic lifestyle." An uptick in the gig economy and remote work options are two reasons for this new, trendy lifestyle. According to Inc.com, in 2019 there were about 7.9 million digital nomads in the United States, by 2020 there were close to 11 million.
With digital work environments rising, the likelihood of more people trying out this free-spirited lifestyle is highly attractive. In turn, this makes the probability of people participating in virtual events rather than in-person events more likely as well.
For many reasons, Eventcombo decided to launch Fireworks™️ by Eventcombo in 2020. One key factor taken into account was this newfound virtual event audience consisting of digital nomads.
We ourselves have a team consisting of digital nomads and so, Eventcombo is highlighting five whose ideas of disruption and innovation align with the modernizations Eventcombo is bringing to the event industry.
Chris Brogan
Chris Brogan is a business strategist with a focus on digital strategy and brand strategy. Brogan is a New York Times bestselling author, with nine published books and a tenth on the way. He is also president of Chris Brogan media. Brogan has been living the digital nomad lifestyle since 1998 when he first began blogging about his adventures.
Kari DePhillips
In 2010, Kari DePhillips founded The Content Factory, a digital marketing and public relations company. This journey started out as a virtual one and has continued to grow in that format. Because of the ability to work from home, DePhillips decided to work anywhere and everywhere. DePhillips has her own podcast, "The Workationing," and she co-founded the Sisters in SEO Facebook group. She calls her travels "workations" some of which last a few months. Her travels currently have her workationing in The Netherlands.
Mike Elgan
As a gastronomad, Mike Elgan travels the world, experiences new cultures, and most importantly indulges in ethnic cuisine. Elgan started his career as a journalist, he has also hosted Tech News Today, and now owns Elgan Media, his publishing company. Most of his articles are on tech as he was chief editor of Windows Magazine. He has also published a book titled Gastronomad: The Art of Living Everywhere and Eating Everything which describes ways to succeed in the gastronomadic lifestyle.
Natalie Sisson
In 2009 Natalie Sisson founded The Suitcase Entrepreneur, a company that teaches entrepreneurs around the world the keys to success. Sisson is able to run her company from just her smartphone and laptop, allowing her the complete freedom to go anywhere she wants. Sisson has been to over 70 countries...something she would have not been able to do with a typical 9-5.
Tim Ferris
With a podcast with over 600 million downloads, five #1 bestsellers on the New York Times and Wall Street Journal lists, and successful tech investments, Tim Ferris proves success has no singular place. As a digital nomad, Ferris achieves his business goals while traveling the globe. Some even say he was the kickstarter of the digital nomad movement.
Tweet us @Eventcombo to tell us about a digital nomad that makes you want to pack your bags and see the world!