Prepare For Spring With Macy's Flower Show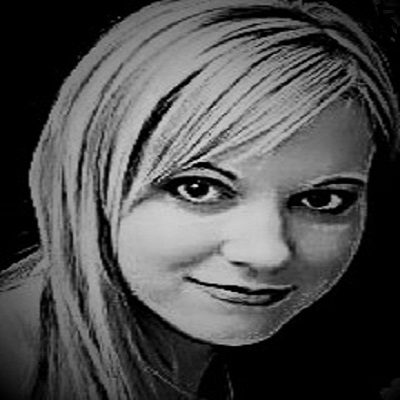 Mar 14, 2018 Dr Kristina Smolenski Nelson
It's exciting to comprehend the upcoming change of seasons since winter is almost over and Spring is right around the corner. With it, we'll get to experience warmer weather, more fun outdoors, and lots of eye-catching, colorful flowers. In fact, it's difficult not to think about Spring without imagining some bright and colorful flowers planted around you. If you are ready to get your first taste of the upcoming spring season, then you won't want to miss one of NYC's most popular Spring events, Macy's Flower Show, called "Once Upon A Springtime." Macy's Flower show lasts for two weeks and will be held at Macy's Heralds Square starting on Sunday, March 25th, and ending on Sunday, April 4th. Plus, this flower show is free for you to attend, so it is time for you to show your true colors and enjoy a celebration of flowers.
Ring In Spring With A Bevy Of Colors
Enjoying the new spring season annually is an important tradition among many cultures, and in the United States, we have several unique cultural events as well as events that delight us with the art of decorating with fauna. You'll get to celebrate the dawning of spring while you take in several hundreds of different flowers and trees up for sale and exhibit. If you don't know much about the flower breeds, you can tour around with a guide for about twenty minutes. You'll get to witness different plant varies form every continent.
A Schedule Filled With Flowers
Macy's Flower Show is a two-week long event that is taking place on Sunday, March 25th until Sunday, April 4th at Macy's Heralds Square. The fair will take place during regular store hours, which open at 10 AM and closes at 10 PM. The event is free to attend, and you will have twelve four hours on any day you attend to enjoy the activities. And, there are plenty of activities to attend so that you can get your entertainment needs filled throughout the day. The best thing about Macy's Flower Show is that it is free to attend, so you don't need to worry about spending a lot of money there. Just make sure you bring a little bit of cash in case you want to buy food, some drinks, or some flowers. We've listed some of the activities that Macy's Flower Show in NYC has planned below:
Dreamwork Diva's Designer Demonstrates Paper Art: Saturday, March 31st at 2 PM. If you've ever wanted to decorate with paper flowers, but stopped yourself because you didn't know how to make the flowers look stunning, then you'll love this demonstration. Mrs. Rose, a Dreamwork Diva designer, will show you how, and you'll also get to see a live band.
Men's Grooming And Beer Tasting: Sunday, March 25th at 1 PM. This activity is made just for the guys, and will help them kick off Macy's Flower Show with some grooming, beer, and live music.
Flower Crown Seminar: Sunday, March 25th at 1 PM and again at 2 PM. At this event, you'll get to learn from floral designer Rachel Cho and create your own flower crown.
If you'd like to read more on Macy's Flower Show happening at NYC's Macy's Heralds square, or if you'd like to purchase tickets, please visit their website here.
Create An Event With Us Today!
Create an event with EventCombo. It takes less than 5 minutes. We are always here to help you with all of your events. To learn more about great events, festivals, venues, and much more, then stay with us here at EventCombo.