EventCombo's Guide to 4 Hot New Event Theme Ideas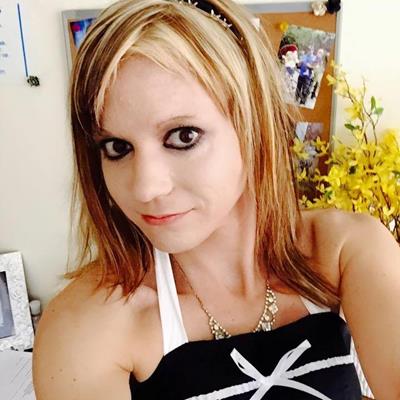 May 16, 2017 Dr. Kristina Nelson
If you are planning your next event and looking for new themes, try taking a look into some cultural concepts. Not only do cultural events help to inspire education, they also bridge a cultural gap and offer some excellent, exciting, fun event themes. While Cinco de Mayo events full of Latin festivities and St. Patrick Day celebrations filled with Irish practices are excellent ways to address the promotion of cultural events, what about some other cultures and events that you could plan around? Below we offer a helpful list to cover some cultural themes you can utilize while planning your next event.
Bhangra, India's Celebratory Folk Dance
Bhangra is very well known dance in the West now. It was born as a folk dance from the Punjab region of India and Pakistan. Not only does it celebrate Punjabi culture, it is a great group dancing activity, which you can use to break the ice or center your entire event around. There are dozens of Bhangra dance competitions in the United States and Canada and there are hundreds of Bhangra dance parties in each city. You can certainly take advantage of this rich, cultural dance to create high energy excitement at your next event.
Bhangra is a ceremonial dance, which has different versions, for men, women and both. Generally speaking, people dance in couples or groups as it is very much a group activity. Celebration being the key word.
Costumes are not required for Bhangra, but it certainly adds a powerful dose of color and vibrance if you have your attendees wearing traditional or non-traditional Indian outfits.
You can learn to dance Bhangra easily, start with the "Changing the light bulb" move! Check it out below:
For more information on Bhangra dance, you may go here.
Korean Samjinnal
Anybody that loves celebrating the coming of spring would love celebrating a traditional Korean Samjinnal cultural event. Samjinnal is typically a happy day that rings in the spring season for the Korean culture. Samjinnal is celebrated the third day of the third month of the Korean calendar. Could you include the date for the Gregorian calendar (aka the calendar we use)?
Samjinnal is the day the swallows fly back from Gangnam, while the snakes awaken after winter. In Korea, bird and butterfly sightings also ring in the coming of spring. Snakes mean good luck is coming, while white butterflies symbolize death and yellow butterflies signify fortune. Since Korea was traditionally a farming culture, the ringing in of Samjinnal is usually a happy, festive occasion, where people hope for an abundance of crops.
Azalea flowers are usually plucked at this time, and mixed with rice dough to make Hwajeon, which is a Korean rice cake. Mung bean noodles are also usually made with red water, creating Sumyeon. Other traditional foods include Santteok, which is a white rice cake mixed with red paste.
Events planned using a Samjinnal theme should include decorations that include snakes and yellow butterflies, signifying a good year, and other signs implying hope. Utilizing the traditional Samjinnal foods for the event also help celebrate the coming of spring. Performances of traditional Korean dances would also help liven up the festive theme, and add a bit of fun to the event.
For more information on Samjinnal, you may want to go here.
To view a Korean traditional dance, called the Lotus Flower dance check the video out below:
Russian Maslenitsa (Russian Pancake Week)
One fascinating fact about Russian Maslenitsa is that it is the oldest Russian holiday. It originates from pagan times. Much like the Korean Samjinnal, the Maslenitsa is a celebration of the coming of spring. The traditional food during this festival is known as Bliby, which is a pancake, but is made more like the traditional French crepe.
The pancake is important to the Maslenitsa because it represents the sun, since it is round and gold, and the arrival of spring brings warmer days. To serve pancakes the traditional Russian way, they are usually hot and covered with butter, caviar, sour cream, sturgeon, or mushrooms.
Maslenitsa usually encompasses a lot of fun, festive activities to boot, which could easily be included in any event. Masquerade or costume parties are usually a part of the event, as is sledding, sleigh rides, and snowball fights. Each day of the week of Maslenitsa has a traditional activity.
To learn more about Maslenitsa and the traditional activities, go here.
Check it out by seeing a video demonstrating Maslenitsa dancing and singing:
Chinese Moon Festival
The Moon Festival, also known as the Mid-Autumn Festival, is a day celebrated by both the Chinese and Vietnamese cultures, although the idea originated in China. Traditionally held on August 15 each year, the day celebrates the end of the harvest season.
Moon worship is an important part of this day, since the ancient Chinese believed that the moon was closely tied with water and played a part in the rejuvenation of life. Nowadays, the celebration is given to thank the moon for the food obtained during the harvest season.
Lanterns are an important part of this holiday as well, although the origin of this practice is unknown. Usually, people carry lit lanterns, participate in lighting lanterns on towers, or float sky lanterns. Some lanterns include riddles written onto them.
Mooncakes are the traditional food of the day, made and shaped after the moon. Other foods eaten during the festival include watermelons cut in the shape of lotus petals, cassia wine, and seasonal fruits.
Several games and activities are also played during the Moon Festival. Women traditionally play a game called "Ascent to Heaven," where a young woman is picked from a group of women in a circle. She symbolically enters the celestial realm while incense and smoke is created around her. As she experiences this, she speaks about what she sees and hears.
Children play a game as well, "Encircling the Toad." In this game, a group of children encircle a child chosen to be the "Toad King." The children in the circle sing a song that is supposed to turn the "Toad King" child into a toad. The child chosen as the "Toad King" would hop like a frog until water was sprinkled on his head.
The Moon Festival also includes traditional Chinese dancing, which can be seen below:
For more information on the Chinese Moon Festival, please go here.
Go ahead and try EventCombo.com's technology, it's free and easy to use. Create your event on EventCombo.