Start the Summer Right With the Best Bars in Hoboken & Jersey City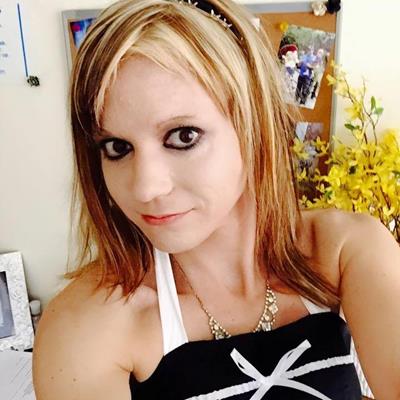 May 02, 2017 Dr. Kristina Nelson
If you're in Jersey City or Hoboken, you might not be aware of the fantastic bar options present in your area. We present to you a list of five different bars, each with something special to offer you for a fun and fantastic night out. So take a look at our list, and start thinking about your Friday and Saturday night out!
The Bar Scene in Hoboken
Hobken is the best place to go out in NJ, if you are in the mood to go out in a big group of friends to drink and dance! Friday and Saturday nights in Hoboken are always fun, and you don't have to end up going to the city to have fun!
Hudson Ultra Bar
Located in Hoboken, NJ, the Hudson Ultra Bar provides a unique and sexy vibe filled with elegance and entertainment, promising a fun night out for everyone that visits. It's really fun on Friday and Saturday nights. The vibes are great and everyone is having a great time. They also serve some very good food fresh from their kitchen. They offer some tasty jumbo chicken wings, as well as bacon-wrapped scallops and deviled eggs. Pasta, burgers, and salads are also offered. You can grab your date, eat some fantastic food, and enjoy dancing the night away. For more information about the Hudson Ultra Bar, please go here.
Texas Arizona
The Texas Arizona bar in Hoboken is right across the street from the Path, Light Rail and NJ transit train stations. At this bar, you can find an excellent menu of American food, and a mix of sports nights and dancing. The Texas Arizona Hoboken offers sports nights covering the NFL, MLA, NBA, NHL, and NCAA games. For those that prefer to dance, every Thursday the bar offers live music, and live DJs play every weekend. This is definitely a great place to come to if you want to sing and dance with your friends or make new friends with the others singing their hearts out. If you want to read more about the Texas Arizona Hoboken, go here.
The Bar Scene in Jersey City
If you are in the mood to go out, but are feeling like you want be a bit more low key, then Jersey City is the spot. There are a bunch of fun bars on Newark Ave that are worth checking out. These bars perhaps are a little crowded and noisy than the bar scence in Hoboken altogether. All of the following bars are great if you want to chat over a cradt beer and groove around a little bit.
Barcade
Barcade is found on Newark Ave in Jersey City, which is a popping spot on Friday and Saturday nights. . Barcade is a hybrid spot: arcade and bar together. This spot offers many classic video games as well as American craft beer to customers. They also provide a tasty menu, full of affordable daily specials everybody will enjoy. This is the perfect place to come with a couple of friends to chill or to bring a date to have some fun. The vibes are great and you can have a nice conversation here, as everyone knows that can be a hard thing to find on the weekends. To read more on Barcade, please go here.
Porta
With locations on Jersey City and Asbury Park, Porta offers fantastic Italian-themed brunch, lunch and dinner combinations for everybody. It's worth coming here for food alone! This place has amazing brick oven pizza, which is some of the best around! The vibes are familiar and it's a great place to kick back and relax with family and friends. But, once the weekend rolls around, this place turns into a full-blown bar that people flock to in order to listen to music, dance, and have fun. They have a bunch of live music events here, so make sure to check them out. For more information on the Porta, please go here.
Pet Shop
The Pet Shop, found in Jersey City, is a friendly neighborhood bar that offers music, booze, and food to customers. They offer a variety of tap beers, wines, and house classics. Their food focuses on a variety of tasty brunch and dinner specials. Most of the events they offer focus on their drinks and menu options, and provide people with a relaxing night out. For more information on the Pet Shop, go here.
If you are feeling like escaping from Jersey for a while and want to go into NYC for a fun night out, then make sure to check out the Good Room in Brooklyn.
For more information on restaurants and other event options, stick with us here at EventCombo. At EventCombo, we provide you with the latest information on restaurants and events, and the option to sell your tickets online.