TABLAO FLAMENCO - a night of flamenco dance and music.
Ania "La Candela" - dance
John Lawrence - guitar
Kevin Wilson - voice 
Jerry Fields - percussion/ drums
Experience flamenco in its traditional form, in the authentic and intimate tablao setting with dance, guitar, and voice.
What is flamenco? Click here to see Ania dancing flamenco in Peña La Fragua, in Seville, Spain.
The artists
JOHN LAWRENCE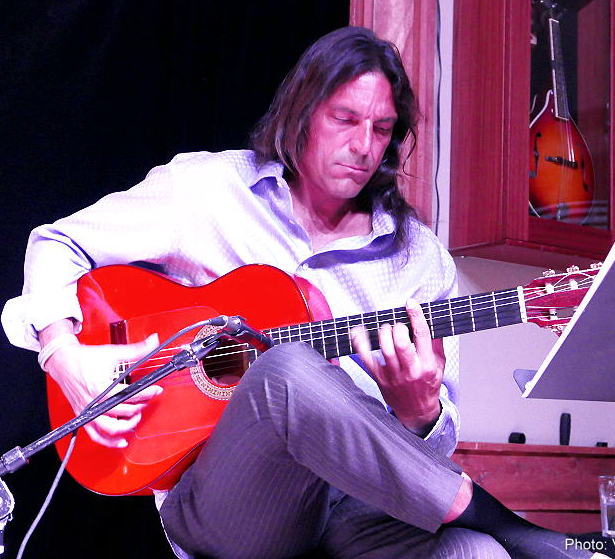 John Lawrence is a flamenco guitarist/composer who makes his home in New Orleans. He has performed on concert stages throughout Europe and the United States and he has studied with Carlos Sanchez, Santiago Aguilar and Niño de Pura. In addition to performing solo guitar concerts, John has also worked as the principal guitarist for many flamenco performers, including Antonio Vargas, Antonio Hidalgo, Alianza Flamenca, Teresa Romero Torkanowsky's ¡Ole Flamenco Ole!, Elenco Fuego Andaluz, Fiesta Flamenca, and Gloria De Jerez. He is currently working with the Flamenco group Ven Pa' Ca and preparing a solo CD.
In addition to his work in Flamenco, John Lawrence has toured and recorded with legendary bluesman Charlie Musselwhite and played with such luminaries as Bonnie Raitt and Ron Wood. Recordings of his group, Stavin' Chain, were cut for Ruf records of Germany. John composed the original score for the movie "Anthem" and has original music featured in the movie "Love Song for Bobby Long."
ANIA "LA CANDELA"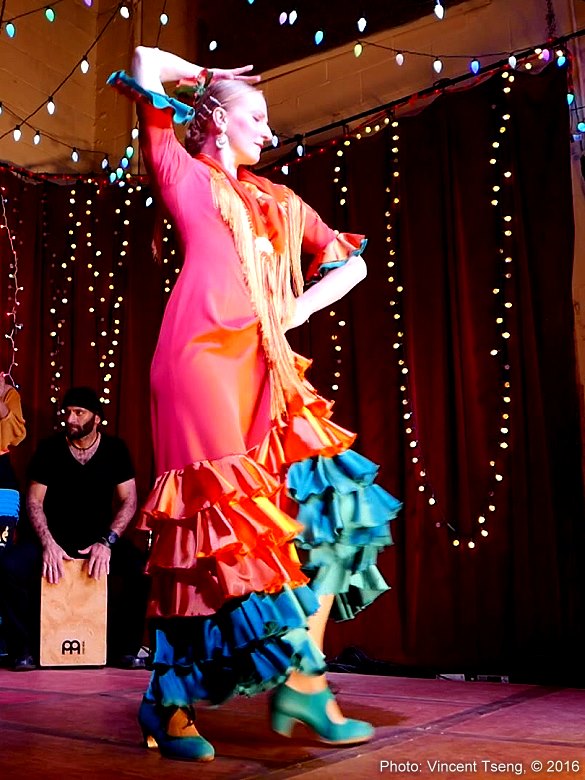 Ania Bartelmus, "La Candela", is a professional flamenco dancer based in Atlanta, GA and Seville, Spain. She received flamenco training from Spain's top flamenco artists while living in Seville, which makes her style authentic and unique. For over ten years, she has performed across the US, as well as Switzerland, Poland and Spain. Past venues where she performed include Spanish tablaos, as well as, US venues including the Reuther Auditorium in Kenosha, WI, Kimbell Art Museum in Ft. Worth, High Museum of Art Atlanta, the Emory University Theater, Shakespeare Tavern and the Telefair Museum Savannah. Ania also appeared in the CBS's "Better Mornings Atlanta" and PBS station's program "This is Atlanta", as well as was a featured dancer in the music video "Kiss the Night". Ania is currently touring North America with the Grammy-nominated flamenco guitarist David Maldonado and his flamenco symphony production "Noche de Pasion". To learn more about Ania visit: www.aniaflamenco.com
JERRY FIELDS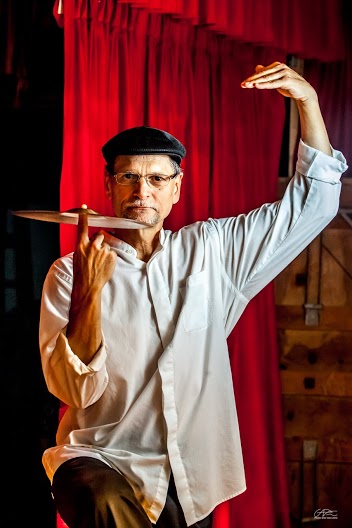 Known as a total percussionist, Jerry Fields performs regularly in Atlanta and throughout the southeast on drumset, timpani, marimba and various world percussion instruments. A Summit Jazz recording artist (Ted Howe Trio), Mr. Fields is featured on the group's critically acclaimed recording Ellington as well as Elton Exposed. A passion for Latin jazz led to the formation of Vecinos del Mundo (Neighbors of The World) with Fields serving as music director. A world percussionist at heart, Jerry has performed with a growing number of flamenco artists including Guitarists: Arturo Martinez, Ricardo Diaz, Luis Linares "el Tiburon", Christian Puig and John Lawrence. Dancers: Antonio Vargas, Manolo Punto, Barbara Brenton Antonio Hidalgo and Ulrika Frank. Singers: Alfonso Cid, Marija Temo and Javier Heredia. Jerry is also actively performing with Greek, Kleezmer, Arabic and African ensembles.
{{speaker.SpeakerName}}
{{speaker.Title}}
{{speaker.CompanyName}}
{{speaker.Description}}
Frequently Asked Questions