Get ready for 2018 with access to Complimentary programs and business resources you can start to use before the event even happens!!
Receive first dibs to an amazing line up of expert programs designed to help you thrive anbd succeed in business and life for 100% FREE! Our way to get you to start working on yourself and business NOW.
Register by Nov 1st to access Early Bird Pricing AND be the first to use these valuable tools!
Featured Resources include:
The Easy Peasy Self Love Cleanse with Ibetliza Frias
The Awakend Soul Biz Crown Chakra Module with Vanessa Codorniu
The Secrets of Vulnerable Communication Cheatsheet and Masterclaass with Shane Kulman
The Utlimate Pitcg Guide to pitch media for your biz with Amanda Berlin
Sustainable Success is an event like no other....


A space where you will find BOTH: the community and the resources you need to grow your business.

You're invited to bring your computer or notebookand sit down in an intimate setting to learn from a business expert of your choice during the classroom lab.
Actually walk out of the event with a working plan that you can run with- after connecting and having fun with an incredible community!
Be inspired and motivated by our speakers

Nourish yourself with delicious yummy foods and beverages

Relax and Enjoy complimentary treatments via our wellness sponsors
MAIN SPEAKER: RENEE LI, Soul Purpose Success Mentor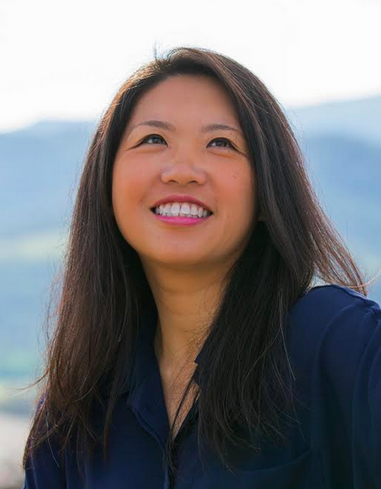 Renee works with Spiritual Teachers and Leaders to help them achieve new levels of success in their sacred business. She believes that everything is energy and offers a holistic approach in her work with clients; including healing sessions with their "I AM", mindset shifts for abundance and visibility breakthroughs, in addition to online marketing strategies to attract their Soul clients.
Her Spirit guided mission is to support the new generation of Spiritual Teachers and Leaders in walking their Highest path, speaking their truth and showing up in the world as the powerful Spiritual leader they truly are so that all the world and beyond can benefit from their light.
Renee works closely with the Ascended Masters, her "I AM" and the Cosmic Christ who gifted her with three exercises to ground the "I AM" and a Third Eye Activation that she will share with you at Sustainable Success. She is also certified in eight different healing modalities
Here's a Sneak Peek at the Day's Schedule
12:00PM  Doors open and Registration for Break Out Classes
Sit in the Conscious Creation Corner and create a powerful intention for 2018. Choose your breakout teacher for classroom labs. Connect with our sponsors and with other attendees while enjoying healthy delicious beverages and snacks from our Drink and Food Partners.
12:45PM  Experience a group meditation and hypnosis
Arrive in body, mind and spirit and set powerful intentions for a day of learning, connecting and growing
1:15PM Introduce yourself to the group in a 30 second share
Beyond pitching, speak from your heart; who you are, what are you creating, who are you wanting to connect with. You get 30 seconds to speak to the entire group.

2:00PM Leave inspired from our intimate classroom breakouts
Take notes, ask questions and leave with a plan of action from the intimate classroom breakouts taught by our business experts.

3:00PM Enjoy complimentary lunch snacks 
3:45PM Get ready to be moved into a deeper level of understanding
Our main speaker takes the stage and guides you through an experience that will give you the deeper understanding needed to create business success. Get aligned mentally and spiritually to achieve your goals!
4:45PM Relax with a soothing sound healing concert 
Sit back, relax and integrate the day's learning with one of our expert sound healers leading you in healing acoustic vibrations.
5:15PM Enjoy connecting and networking 
Our final hour is time to celebrate and connect with other attendees, speakers and sponsors while enjoying more yummy snacks and healthy drinks
*Schedule is subject to change 
Your Ticket includes:
A Classroom Lab with your choice of Business Experts* 

A Group Sound Healing Bath and Networking Closing Party

Yummy Healthy Snacks and Beverages to keep you satisfied and refreshed

A Digital Goodie Bag filled with free business resources and exclusive invites
* (Filled on a first come, first served basis)
A complete list of business teacher experts, speakers and other sponsors will be announced at this link in November  http://www.thelifestylelounge.events/sustainable-success
Tickets are non-refundable.
Speakers
{{ key == 'null' ? '' : key}}
{{speaker.FirstName}} {{speaker.LastName}}
{{speaker.JobTitle}}
{{speaker.MemberName}}
{{speaker.Description}}
Frequently Asked Questions