STORY EVENT SERIES PRESENTS: Lightning Talks - September 2017
Date: Monday, September 18, 2017
Time: 6:00 PM - 9:00 PM
5:30 - 6:00 PM - Registration

6:00 - 7:15 PM - Lightning Talks (Session #1)

7:15 - 7:30 PM - Intermission, Refreshments*

7:30 - 9:00 PM - Lightning Talks (Session #2)
* Light refreshments will be provided.
NOTE: Refunds are not provided for this event. Instead of a refund STORY will provide credit to future events upon request.
EVENT OVERVIEW:
STORY Event Series is pleased to return for its second year with a new format. This year we focus on 'lightning talks' - presentations lasting eight minutes each. We'll feature an eclectic mix of presenters including professionals at the top of their craft across a range of disciplines.
Topics include:
Women, Leadership and Story, Language and Story, Social Psychology and Story, Government and Story, Entertainment Industry and Story, Self-Actualization and Story, Museums and Story, Virtual/Augmented Reality and Story, and Science Fiction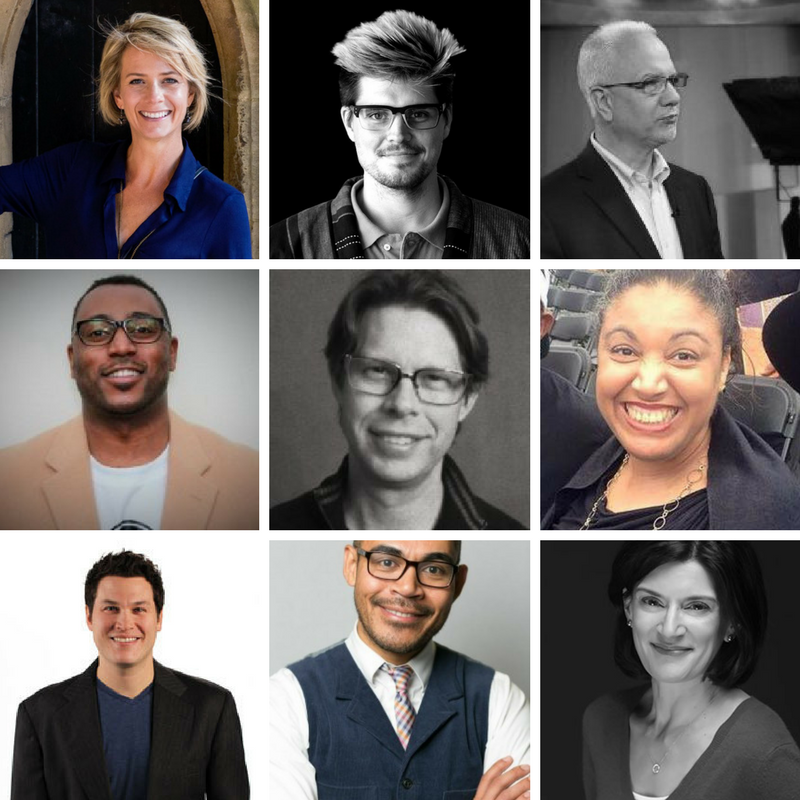 * Panelists are not in the order listed below.
PANELISTS:
+ TRACY BETTS, CEO & FOUNDER, BALANCE INTERACTIVE DIGITAL AGENCY
Tracy Betts founded Balance Interactive in 1997 as a web design & development company. Under her leadership, the firm has grown to become a leading digital agency in Washington, DC. Balance Interactive is distinguished by its commitment to innovation and research-based design. This combination of aesthetic with interaction has kept the company at the forefront of communications for almost twenty years. Today, she speaks to audiences on topics of digital engagement and has a particular interest the role that digital thinking play in corporate operations, strategy and company culture.
+ KRISTIAN BOUW, FOUNDER, NOTIONTHEORY
Kristian Bouw is a serial entrepreneur who founded the boutique creative product agency, NotionTheory. In addition to founding one of the premier software companies in the D.C. area, he is also a local mentor to budding entrepreneurs and early stage startups. Notably, he regularly hosts events to foster growth among local businesses and also strives to educate the community about the impact of new technology such as artificial intelligence, robotics, and virtual reality. In two years of operating NotionTheory, he has become of one of the most creative influencers in the software space, particularly for virtual reality development and has created partnerships with the likes of fortune 500 companies and the U.S. government.
+ STEPHEN KARP, DIRECTOR OF ANIMATION, INTERFACE MEDIA GROUP
With over 15 years of experience in design and animation, Stephen Karp has created award winning broadcast, interactive, and web content for production studios, entertainment networks, government agencies, and corporate businesses worldwide. He brings storytelling, humor, quality, and a spirit of open collaboration to every project.
Stephen has worked with a range of clients including PBS Kids, Nat Geo Wild, The Washington Post, NBC Nightly News, The American Red Cross, Nestle Europe, The National Museum of The American Indian, NIH, DOD, NIDA, DOS, Discovery Channel: Global Education Partnership, Credit Union National Association, Children's National Medical Center, The New Media Firm, and McCarthy Hennings & Whalen.
+ SARAH L. KAUFMANN, PULITZER PRIZE WINNING DANCE CRITIC, THE WASHINGTON POST & AUTHOR, THE ART OF GRACE
Sarah L. Kaufmann is a Pulitzer Prize-winning critic, author, journalist and educator. For more than 30 years, she has focused on the union of art and everyday living. As the dance critic and senior arts writer of the Washington Post, she has written about the performing arts, pop culture, sports and personal expression since 1993. She earned her MSJ from Northwestern University, has taught and lectured around the country and is a former French-American Foundation Journalism Fellow. Her first book, THE ART OF GRACE, was a Washington Post Notable Book of 2015 and a Barnes & Noble Discover Great New Writers Award Winner.
+ RACHEL (RAE) NEWMAN, TV/FILM PRODUCER & EVENTS PRODUCTION, RACHEL J. NEWMAN CONSULTING
Rachel (Rae) Newman has had over 20 years in the entertainment industry. In a career that started out in television and music, over the years Ms. Newman has also dabbled in TV, film, and public relations; but it was in sports, concerts, sound engineering, festival production, political conferences & events, and Theater that she found her niche'. Clients have included the National Football League (NFL), National Basketball Association (NBA) All-Star, Major League Soccer (MLS), A Celebration of American Music at the White House, Black Entertainment Television (BET), Smithsonian, Lincoln Theatre, rapper/actor Saafir, Healthy You Now (an online women's health magazine), Pink November (women's boutique), Congressional Black Caucus, Dimensions Entertainment, media personality Anji Corley, Heart & Soul Magazine, Million Man March, Mark Twain Awards, BET Honors, CBC Annual Legislative Conference, FunkRapFest, Taste of DC, A Celebration of American Music at the White House, Soul Spectacular on Ice, Dave Chapelle's Killin' Em Softly, ESPN Tuesday Night Fights, & Women of Color Conference. Rachel is currently focused on creating, writing and producing in addition to running with her strategy & branding consulting firm.
+ COREY PETREE, FILMMAKER, STORY STORE
Corey is an innovative, award winning film and video director, editor, producer and motion graphic designer with over 25 years of experience. After a childhood of constant play with performance, audio recorders, projectors and film cameras, he graduated from film school to began his career as a cinematographer and film editor at NASA's Johnson Space Center. He later launched a successful career in broadcast journalism, marketing, and advertising. Since 1999 Corey has been fashioning effective visual communications solutions for a variety of corporate, agency, broadcast, post-production houses and government clients in the Washington, DC metro area including NASA, National Geographic, U.S. Census Bureau, AOL and others. Corey has extensive experience creating captivating, meaningful and memorable marketing and promotional productions, broadcast programs, and commercials, as well as high-end corporate programs designed for live audiences.
+ SAGE SALVO, UNIVERSITY FELLOW - CLINTON GLOBAL INITIATIVE, FOUNDER OF WORDS LIIVE, LLC, and INVENTOR OF THE CONTEMPORARY GRAMMAR INTEGRATION (CGI) PROCESS
Sage Salvo (born Gilbert Newman Perkins) is the creator of Words Liive, an innovative literary arts program that aim to elevate the lyrical genius in hip-hop lyrics through a literary analysis which pairs historical poetry with the poetry of hip-hop by means of their respective use of literary devices. Sage is also the author of the forthcoming book, Words Liive: Hip-Hop as a Forty Year Neo-Romantic Literary Period. His Words Liive program has featured Grammy-nominated artists such as Maimouna Youssef and Carolyn Malachi. Commencing this year, Words Liive has also been adopted by a select number of Washington DC area high schools as an ancillary creative writing program.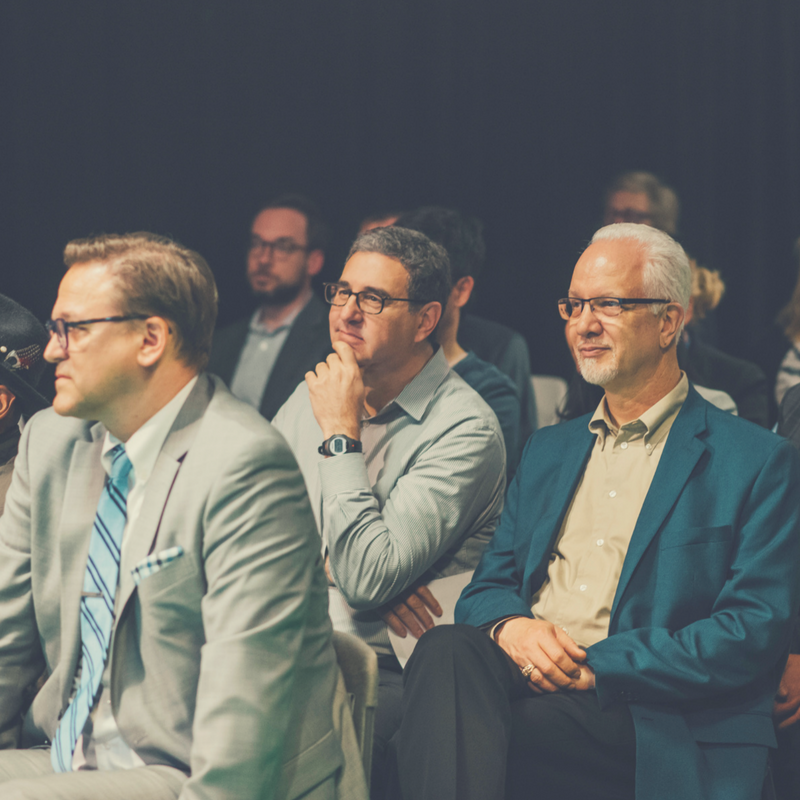 + JAY VILAR, FOUNDER, NOURISH LLC
Jay is the founder and chief nutritionist at Nourish LLC based in Washington, DC. Jay has always been on the forefront of using optimal health techniques and bio-hacking his nutrition to achieve remarkable results in his career. He has achieved top accolades in his career, set record sales numbers and brought in multiple 6-figure deals. Jay attributes his success to principles he learned studying health, nutrition, and business principles on increasing your energy, sharpening your mind, being a more productive human being. 

He continued his studies in nutrition with the Nutritional Therapy Association, where he became board certified as a Nutritional Therapist Practitioner. He now spends his time teaching people how to use food to heal their body and speaks to businesses on how to optimize focus & productivity using nutritional and behavioral science.
+ MICHAEL WILKER, DIRECTOR, BROADCAST COMMUNICATIONS, DEPARTMENT OF HEALTH & HUMAN SERVICES (HHS), US GOVERNMENT
Michael is considered one of the top video content producers for television and the web in the US. Michael is the Executive Producer for all studio and field productions done by the Health and Human Services Department (HHS), specializing in external & internal communications and web media.
Michael has been in the middle of drafting messaging and compelling content for one of the leading issues in our time - universal health care. He has worked collaboratively with administrations with varying perspectives on the issue and provides content that best serves the interests of the American people.
Prior to HHS, Michael spent seven years working at Department of Veteran Affairs and has also worked as a producer for Safe World Productions, Alexandria Productions, and the National Geographic Channel.
+ [SPEAKER TBD], MUSEUM OF SCIENCE FICTION (MOSF)
The Museum of Science Fiction (MOSF), to be located in Washington, DC, will be the world's first comprehensive science fiction museum, covering the history of the genre across the arts and providing a narrative on its relationship to the real world. The background: In spring 2013, Executive Director Greg Viggiano began speaking with people about creating a museum for science fiction in Washington, DC. The response was very enthusiastic and within six short months, a diverse team of 38 volunteers had accomplished key first milestones and worked on a long-term plan for making the museum a reality. MOSF is currently developing a 3,000-square-foot preview museum to test exhibit concepts and new interactive technologies and share a real-time look into this grassroots effort. MOSF has begun the museum site selection process and expects to open the full-scale facility in the next 1-2 years.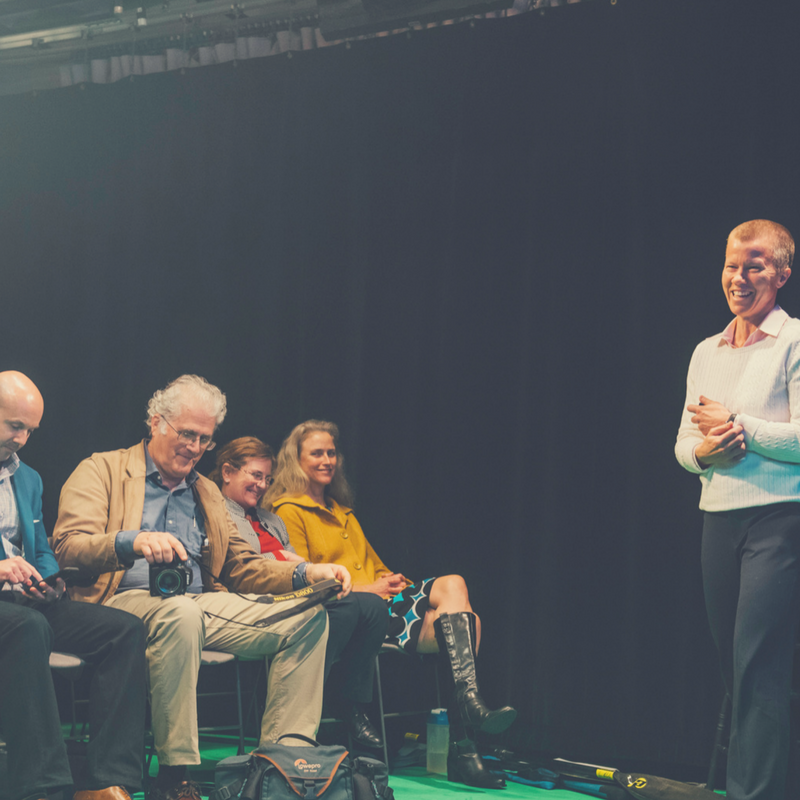 EVENT SERIES HOST & PRODUCER:
Ann E. Yoders, AEY Marketing & Events
Ann Yoders is a creative marketing executive with over 15 years experience creating and executing digital marketing strategies for brands. In addition to client work, Ann is the Executive Producer of the STORY Event Series which includes 'Five Things' (webinars) and 'Let There Be Cake' (a dinner series). The STORY Event Series started in 2015, expanding programming in 2016-2017 and will expand geographically in 2017-2018 with events in Pittsburgh and Brooklyn.
ABOUT THE WORKSHOP SERIES:
STORY is an event series focusing on themes related to story and the role of storytelling throughout various fields and disciplines. The series is designed to bring together a community of creatives from seemingly unrelated fields to collaborate and bring back fresh insights to their work. STORYlaunched in 2015 in Washington, DC.
Speakers
{{ key == 'null' ? '' : key}}
{{speaker.FirstName}} {{speaker.LastName}}
{{speaker.JobTitle}}
{{speaker.MemberName}}
{{speaker.Description}}
Frequently Asked Questions