Calling entrepreneurs, hackers, digital nomads, and startup founders to join us at our freshly remodeled workspace for ourFREE COWORKING THURSDAY!
STARTUP BASECAMP is a co-living & co-working place in San Francisco where you can LIVE, BUILD & CONNECT.
There's hot coffee, high-speed wifi, and a great group of like-minded people ready to connect. Our innovative community of entrepreneurs is diverse and international, giving you the chance to meet and collaborate with people from across the globe.
Work indoors or catch some fun & sun in our cool outdoor lounge!
Afterwards, join us for beers and happy hour out on the patio (weather permitting). A $5 pitch in gets you beers and access to a community of individuals grinding towards success.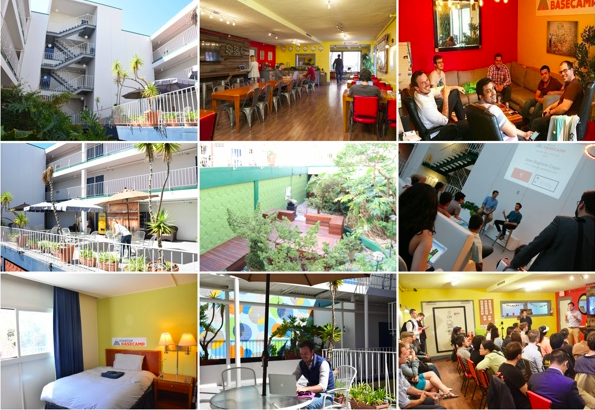 ABOUT STARTUP BASECAMP:
As the First Startup Hotel in San Francisco & an industry leader in the space - Startup Basecamp pioneered the concept of a CO-LIVING & CO-WORKING HOTEL and provides a quality short-term solution for startup professionals and entrepreneurs looking for both a reasonably priced place to stay and a supportive community while they visit Silicon Valley.
JOIN OUR COMMUNITY TODAY!
{{speaker.SpeakerName}}
{{speaker.Title}}
{{speaker.CompanyName}}
{{speaker.Description}}
Frequently Asked Questions