Twin Cities Wine Education LLC presents an exciting new class
Secrets of the Somm: Intro to Deductive Wine Tasting

Plus an overview of wine accreditation courses and programs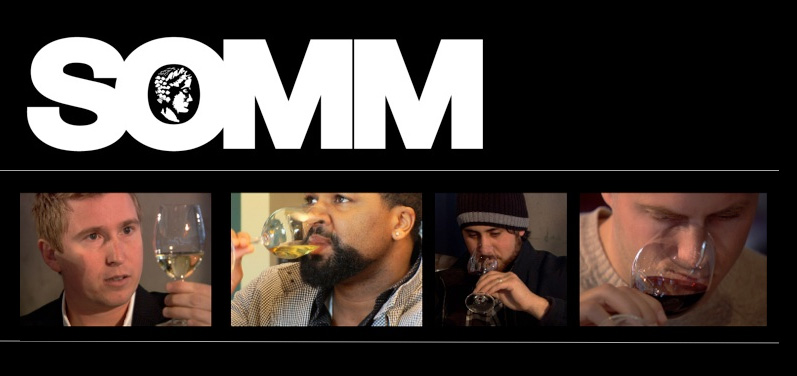 We're experiencing the rise of the 'sommelier culture' in the United States. It started as an offshoot of the chef as celebrity movement, and was accelerated by the release of the popular movies Sideways and Bottle Shock. Of course the pop culture moment that solidified the word 'sommelier' into our lexicon was the release of the documentary SOMM, chronicling the challenges involved with passing the hardest test in the world, the Master Sommelier exam.
So do you want to be a sommelier? What does it take to get the title, and how do you go about it? And what in the world is "deductive tasting"?
In this new class we'll dive into the world of the sommelier, covering the numerous (and thus confusing) number of wine certification agencies in the world and their purpose. You'll receive comprehensive suggestions on programs to pursue along with a healthy does of Jason's opinions. We'll discuss wine careers, both part time and life long, and how you can take the next step in your wine journey.
And we'll learn all about deductive tasting! If you've seen the movie SOMM you'll know what I'm talking about. Deductive tasting is incredibly educational and fun, and will teach you how to deconstruct a wine based on patterns we will cover, including but not limited to:
What does the different hues of a wine indicate?
What are the aromatic indicators of different types of winemaking?
Can you tell an American wine from a European wine just from looking at it?
What does the aroma of green pepper indicated in a red wine? What about dill?
How does mouthfeel actually work, and what does it tell you about a wine?
Can the finish of a wine indicate winemaking methods that were used?
You'll leave educated, energized, and ready to take the next step in your wine life!
I hope you can join us for this new and exciting class!
Speakers
{{ key == 'null' ? '' : key}}
{{speaker.FirstName}} {{speaker.LastName}}
{{speaker.JobTitle}}
{{speaker.MemberName}}
{{speaker.Description}}
Frequently Asked Questions