Effective and powerful presentations build rapport with your audience and get your message across in an engaging way. Whether in a meeting with a client, or to a board making investment decisions, presenting ideas with clarity and competence is key. Participants will learn public speaking theories and immediately put them into action by engaging in interactive public speaking exercises. Participants will present in front of the group.
This is a no-nonsense introductory interactive workshop that will help you become a more confident and polished professional speaker. Discover how to conquer your fear of public speaking, improve your body language and vocal variety and how to make your presentation memorable.
Objectives: Participants will understand the dynamics of public speaking and effective presentation skills.
Topics:
How to present and speak to build trust, reputation and credibility.

Coping with public speaking anxiety

Body language/vocal variety secrets to enhance message

Storytelling techniques

Impromptu speaking

Public speaking delivery tips & tricks
Learn how BostonSpeaks can help take your public speaking skills to the next level
Facilitator: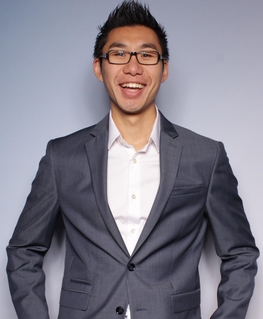 Kit Pang is a Communication Expert, TEDx Speaker Coach, TEDx, Inbound and Keynote speaker, the host of the BostonSpeaksSeries and the founder of BostonSpeaks. He is on a mission to help individuals become exceptional speakers and communicators.
Follow BostonSpeaks: Meetup | Facebook | Twitter | Website
What Others Are Saying about Kit:
"I was a little bit all over the place with my TEDx talk. Kit came in — and in a wonderfully kind, but direct way — gave me advice to sharpen the talk and focus the message to make it a more compelling presentation. Thanks for your helpful words and encouragement."
TEDx Speaker | Bruce Rosenbaum
I had the great fortune to get to work with Kit in preparation for a TEDx talk. A master at speeches himself (if you ever have the opportunity to hear him give a speech, seize it!), he shared his expertise to enable me to transform the words on paper to a full presentation. Kit's guidance, coaching, and advice helped me take my thoughts and ideas and create a complete oration. I could not have done it without him.
TEDx Speaker | Lauren Kuntz
"I had the privilege of working with Kit on a talk I gave at the Massachusetts Conference for Women. Working with him was so much fun and it 10X-ed the power of my message, making me feel super confident while on stage communicating it. Thank you, Kit!"
Co-author of FLAWD
-Jeanne Demers

WHAT IS BOSTONSPEAKS?
BostonSpeaks offers public speaking, presentation and communication training to help you get to the next level.
Do you want to become a more confident, engaging and inspiring speaker? 
Want to learn how to find speaking engagements and get paid to speak? Learn the business side of speaking.
Private coaching also available online and in-person.
Speakers
{{ key == 'null' ? '' : key}}
{{speaker.FirstName}} {{speaker.LastName}}
{{speaker.JobTitle}}
{{speaker.MemberName}}
{{speaker.Description}}
Frequently Asked Questions