November 2019: The Art of Leadership | BostonSpeaksSeries
Leadership is the ability to guide individuals, teams or organizations. It is an integral part of every company from decision making, setting direction, building a vision to execution of business strategies. An effective leader doesn't just plan and execute things, they lead the way to success through hard work and good management skills. Join us for our November BostonSpeaksSeries to learn more about how these accomplished leaders have worked their way to success with their notable leadership skills. Find out what you can learn from their experiences and how you can become a more effective leader.
RSVP here: https://www.bostonspeaks.com/bostonspeaksseries

TAKEAWAYS:
How to be an effective leader
The importance of having good leadership skills
Build relationships and network with panelists, business professionals, and entrepreneurs from Boston
Q/A with panelists
The BostonSpeaksSeries is a panel breakfast series for the entrepreneurial and business community. First Friday, every month. Learn more about BostonSpeaks.
AGENDA:
8:00-8:15 AM: Breakfast, Networking, Chit-Chats
8:15-8:20 AM: Introductions/Announcements
8:20-8:45 AM: Special Activity 
8:45-9:45 AM: Panel Discussion
9:45-10:00 AM: Closing, Shout-outs, Networking
***A Link To Tune-In Virtually Will Also Be Provided The Day Before***
PANELISTS: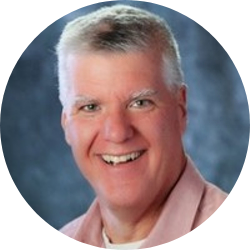 GEORGE BAKER, EXECUTIVE COACH-SPEAKER-LEADERSHIP ADVISOR

George helps people grow high functioning teams by providing a deep dive into how they lead and develop unique options and actions to drive them to the results they are looking for.
With more than 25 years of municipal fire department and emergency medical services leadership coupled with internationally accredited executive coach training, he brings his clients a blend of straightforward honest thinking, humor, and understanding.
George and his team at innerOvation provide the most efficient, effective and affordable Leadership and Team Development that companies are looking for right now.
Linkedin: https://www.linkedin.com/in/george-baker-8852a410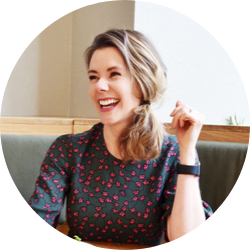 JENNIFER HANWAY, HOLISTIC NUTRITIONIST
Jennifer Hanway is a Holistic Nutritionist, Level 2 Bio Signature Modulation Practitioner and Certified Personal Trainer. Educated in London at both the Royal Academy of Dance and Roehampton University, Jennifer is currently studying for an advanced degree in Nutritional Therapy.
A passion for empowering others fuels Jenny's mission to combine a 360 degree view of health and wellness with accountability to achieve life-changing results. Rooted in science and infused with her renowned British wit, Jenny's mission is to create an inspiring, positive and rewarding experience for those seeking to better their lives through improved health.
Jenny is also a sought after Wellness Speaker (previous engagements include SXSW, The GOOD Fest and the W.E.L.L. Summit), and Wellness Writer (previous publications include Martha Stewart Weddings, Well +Good, Charlotte's Book, Hip and Healthy, The Bod Edit, The Daily Telegraph, and W.E.L.L. Insiders). She has partnered with some of the top wellness brands in the industry including Sakara Life, sweetgreen and Bulletproof, and is the Holistic Nutritionist for Russak Dermatology in New York.
Website: www.jenniferhanway.com | IG: @jenniferhanway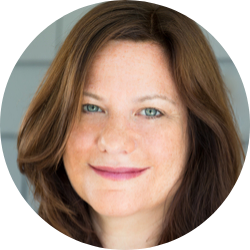 EVE BRIDBURG, FOUNDER AND EXECUTIVE DIRECTOR OF GRUBSTREET

Under Eve's leadership, GrubStreet has grown into a national literary powerhouse known for artistic excellence, working to democratize the publishing pipeline and program innovation. An active partner to the Mayor's Office of Arts and Culture, Eve was the driving force behind establishing the country's first Literary Cultural District in downtown Boston. Her work has been recognized by Boston Magazine, who named her one of Boston's 50 most powerful women and by BostInno Magazine who gave her their 2014 Arts and Entertainment Award for driving innovation in Boston. Having graduated from its inaugural class, Eve remains active with the National Arts Strategies Chief Executive Program, a consortium of 200 of the world's top cultural leaders, which addresses the critical issues that face the arts and cultural sector worldwide.
Eve has presented on the future of publishing, what it takes to build a literary arts center, and the intersection of arts and civics at numerous local and national conferences. Her essays and op-eds on publishing, the role of creative writing centers and the importance of the narrative arts have appeared in The Boston Globe, Huffington Post, Cognoscenti, Writer's Digest and TinHouse. Eve serves on the Advisory Board of The Loop Lab, a new Cambridge-based nonprofit dedicated to decreasing youth violence and drug abuse by increasing job opportunities. Eve worked as a literary agent at The Zachary Shuster Harmsworth Literary Agency for five happy years where she developed, edited, and sold a wide variety of books to major publishers. Before starting GrubStreet, she attended Boston University's Writing program on a teaching fellowship, farmed in Oregon, and ran an international bookstore in Prague.
Twitter - @evebridburg
Your Host: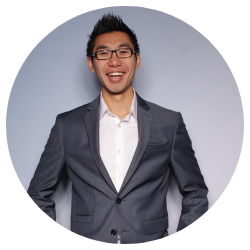 KIT PANG, FOUNDER OF BOSTONSPEAKS
Kit Pang is a Communication Expert TEDx, Inbound and Keynote speaker, the host of the BostonSpeaksSeries and the founder of BostonSpeaks. He is on a mission to help individuals become exceptional speakers and communicators. He started this monthly breakfast series in order to build a community where entrepreneurs, business professionals, workaholics and individuals could come together to get motivated, learn the latest tips and discover new insights. @kitpangx www.bostonspeaks.com
RSVP here: https://www.bostonspeaks.com/bostonspeaksseries

Speakers
{{ key == 'null' ? '' : key}}
{{speaker.FirstName}} {{speaker.LastName}}
{{speaker.JobTitle}}
{{speaker.MemberName}}
{{speaker.Description}}
Frequently Asked Questions