Remember the good ol' days... filled dorm room drama, dining hall dinners, probates, and cross-country road trips to visit your friends on other campuses? "These are the times we all wish for", those days when life was simple! Come reminisce with The Alumni Group (TAG) at Nostalgia: A 2000's Brunch & Day Party, where we'll celebrate the 00's! If you matriculated or crossed the burning sands between 2000-2010, this brunch will feature the soundtrack of the most carefree days of your life! Come thru to Mist Harlem and kick it with us as we pay homage to one of the dopest and most slept-on decades in recent history. In true TAG fashion, $35 gets you an app, brunch entree and 1.5 hours of bottomless brunch cocktails. Spend your Sunday with us as we take this trip down Memory Lane...
Brunch 12-7pm
*Birthday & Celebratory Specials*
1 Complimentary Brunch for parties of 10 or more (Must be discussed with host in order to redeem)
*All members of your party must be present to be seated*
**During peak hours we cannot hold seats for incomplete parties.  Open tables will be given to the next complete party. **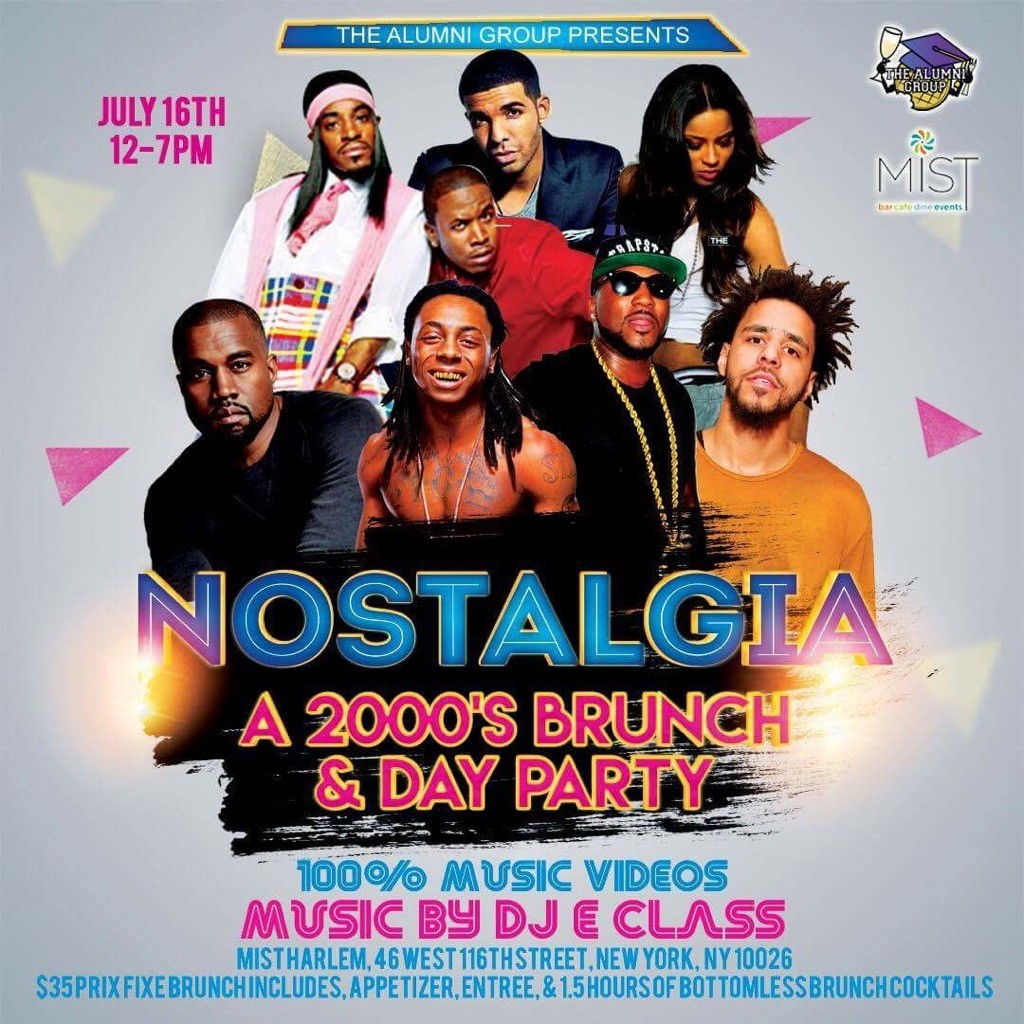 Bottomless 90 minutes unlimited mimosas, bellinis and Sangria
Mist Brunch Menu $35 Prix Includes Appetizer, Entrée and 90 minutes of bottomless brunch cocktails.
*Prices per item are for those who do not wish to partake in the prix fixe menu*
-Starters Choice of One-
Caribbean Seafood Soup $10
Kale & Mixed Green Caesar Salad $7
Pholourie Vegetables with Chadon Beni Aioli $10
Entrees
Steak & Eggs With Crispy Potatoes $18
Barbecue Jerk Chicken Rice and Peas, Plantains, and Vegetables $15
Chicken & Waffles $17
Lemon Butter Shrimp with Crispy Coo Coo and Tomato Fondue $15
Butter Milk Fried Chicken Sandwich with Handcut Fries $15
Mist Burger With Handcut Fries $15
Curry Cauliflower with rice and peas, plantains, and vegetables $15
Sides
2 Eggs Any Style $4
Turkey Bacon $4
Pork Bacon $4
Home Fries $5
Sweet Potato Fries $7
Handcut Fries $7
Plantains $4
Extras
Chicken Lollipops (6) $10
Fried Calamari $12
Cheese Fries $11
Add Jerk Chicken $4, Shrimp $5, Vegatables $4
Mac & Cheese $10
Bottomless Brunch Cocktails (1.5 Hours)
Mimosa
Tropical Bellini
Sangria (White or Red)
Champagne/Birthday Specials
Moet White Star $120 (2 for $200)
Moet Rose $150 (2 for $275)
Moet White Star & Bucket of Bubbly $150
Chandon Selfie Bottles $9 each, $40 bucket of 5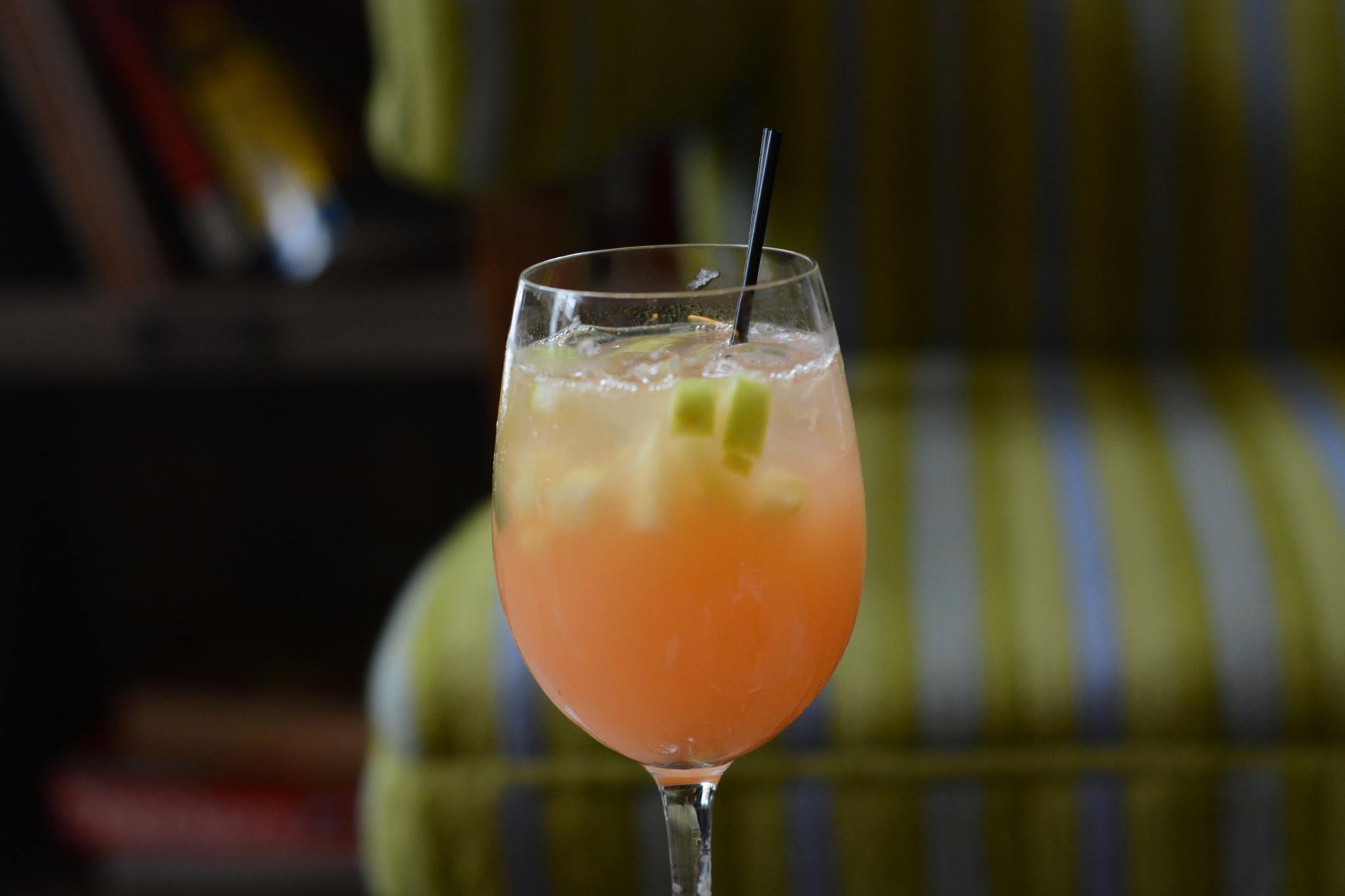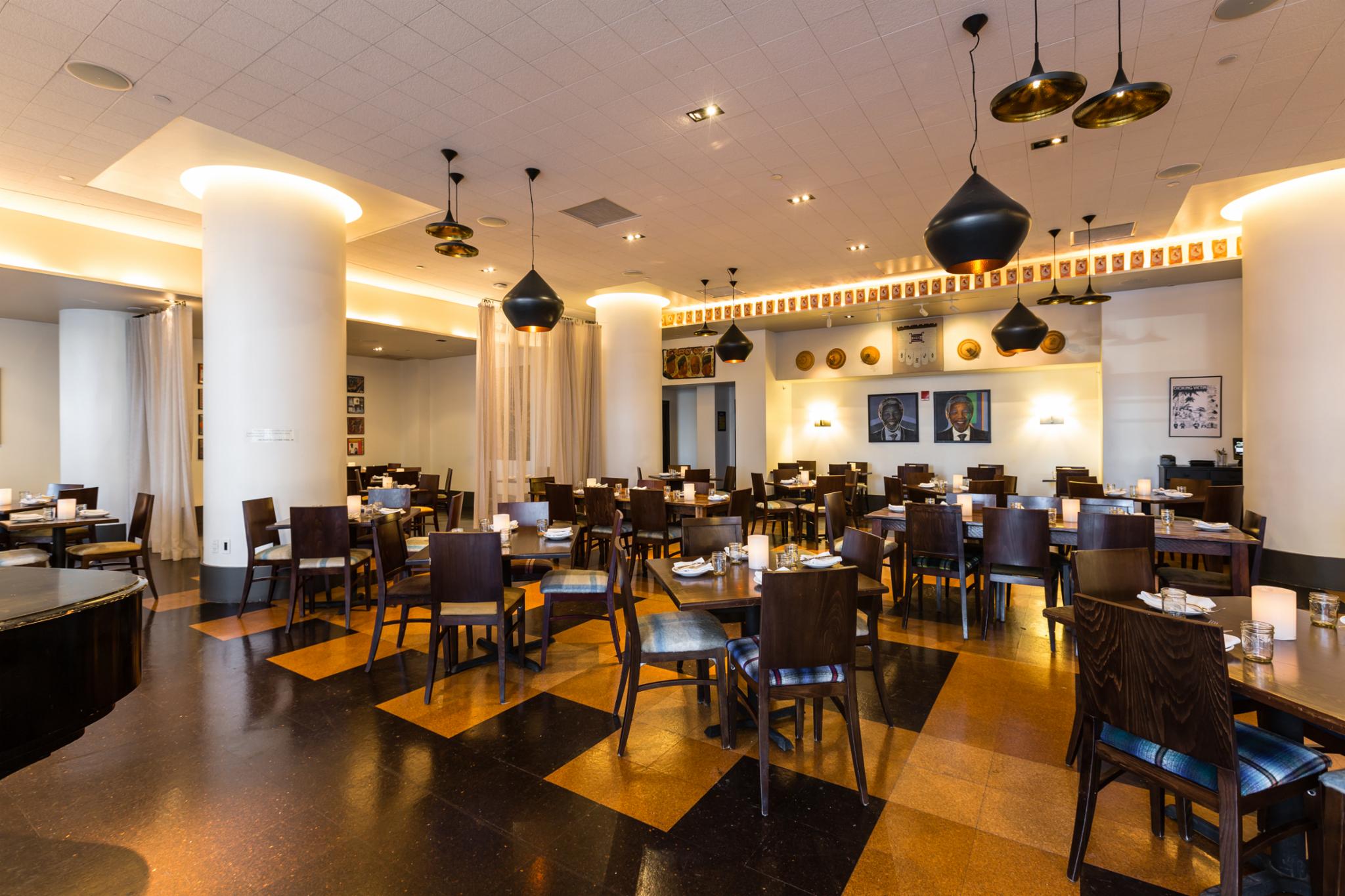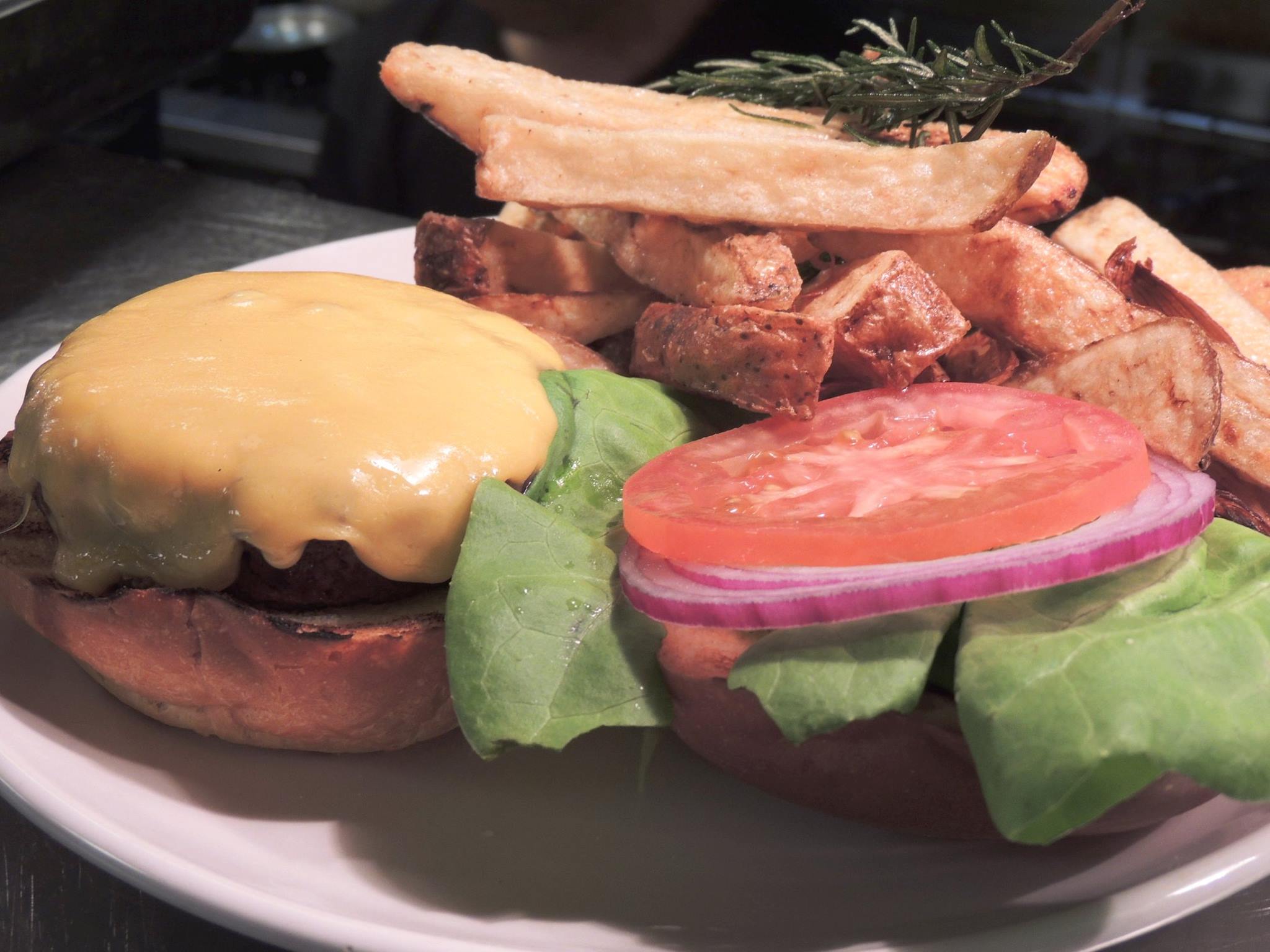 Speakers
{{ key == 'null' ? '' : key}}
{{speaker.FirstName}} {{speaker.LastName}}
{{speaker.JobTitle}}
{{speaker.MemberName}}
{{speaker.Description}}
Frequently Asked Questions