11.29 Wednesday (Hair Rock / Beer Launch)
Ninkasi presents at Nectar:
"Sleigh'r Release Party"
featuring music by
HAIRSTORM
(80s Arena Hair Rock Tribute Band)
no cover show!
7pm doors
8pm show
21+
Nectar Lounge
412 N 36th St
HAIRSTORM
HAIRSTORM, West Coast and Seattle's premier 80's Arena Hair-Rock Tribute Band, recreates the experience of the arena hair-rock scene that exploded in the early, mid, and late 1980's. With powerful and highly melodic performances, full with outfits and stage show, HAIRSTORM will bring you back in a time where men looked like women, and the women looked like even hotter women. Classic hard rock from the never-forgotten 80's - screaming melodic vocals, shredding guitar solos, hard pounding drums... the sights and sounds of Van Halen, Bon Jovi, Motley Crue, Def Leppard, Whitesnake, KISS, Twisted Sister, Guns N' Roses, Ozzy Osbourne, Poison, Dokken, Skid Row... throw in some Led Zeppelin, ZZ Top, AC/DC, Aerosmith, Journey... metal up with Dio, Iron Maiden, Judas Priest... HAIRSTORM will bring the ROCK in any event or show. This is one band that really gets a crowd up and rocking, dancing, and singing along... great fun had by all!

So feel free to dust off the spandex, leather pants, strategically torn jeans and fluff that hair up big with Aqua Net!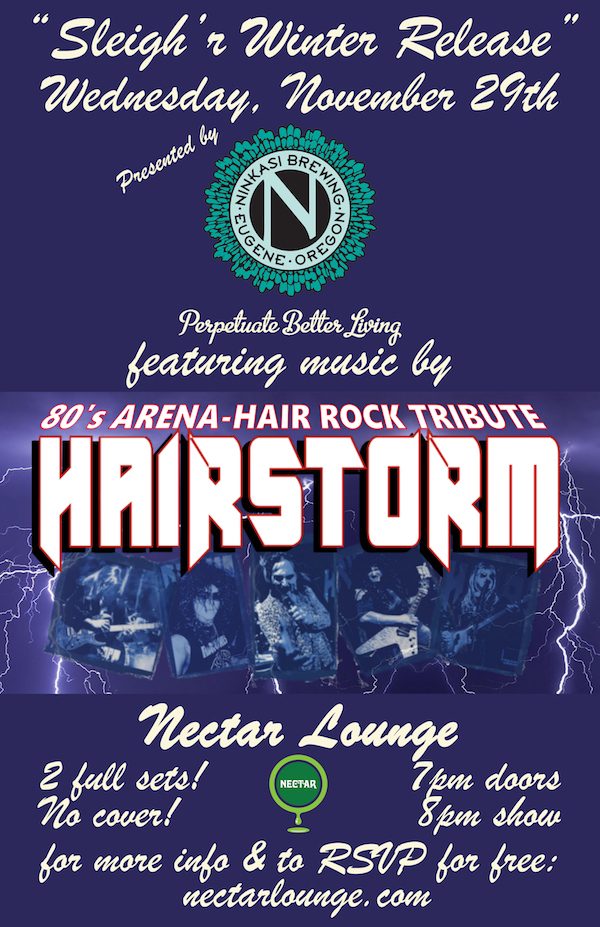 Speakers
{{ key == 'null' ? '' : key}}
{{speaker.FirstName}} {{speaker.LastName}}
{{speaker.JobTitle}}
{{speaker.MemberName}}
{{speaker.Description}}
Frequently Asked Questions