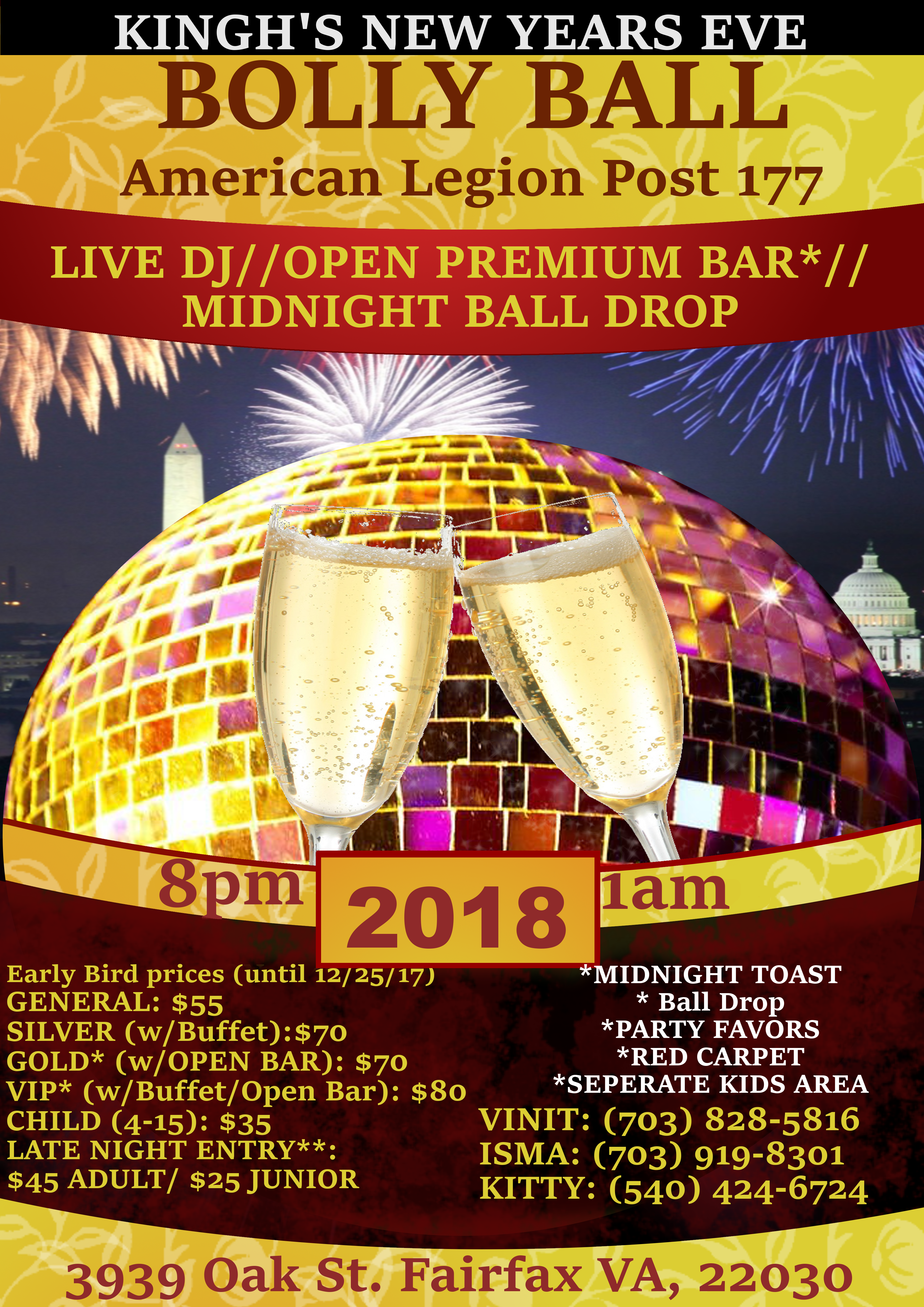 We're back! Come join us to send 2017 off with a blast!
You can now purchase tickets to this years Bolly Ball! This year we will be revisiting our roots and returning home to the American Legion Post 177. We had a great event last year and are planning to host one that's better than ever.
Main points:
*Live DJ
*Dance Performance by Caporales San Simón Va.
*Entry photo
*Red carpet
*Separate room for kiddies with entertainment
*Party favors
*Large Dance Floor
*REAL BALLDROP (and live)
**If you went last year, please text me at 703-828-5816 before you buy your ticket so we can show our appreciation!
Early bird prices effective until December 25th!
Venue: American Legion Post 177
3039 Oak St., Fairfax VA, 22030
{{speaker.SpeakerName}}
{{speaker.Title}}
{{speaker.CompanyName}}
{{speaker.Description}}
Frequently Asked Questions