Do you know how to rock your interview? Confidence and preparation are everything when it comes to pitching yourself to employers. If you dread job interviews or want to refine your interviewing skills to land your next dream job, this will be a great workshop to help power up your skills. Learn how to express your personality while still being professional.
AFTER THIS WORKSHOP, YOU WILL BE ABLE TO:
* Use practical strategies to succeed in your next interview
* Leverage your network to give you an edge 
* Manage your interview nerves and display a confident image
* Effectively answer the tough questions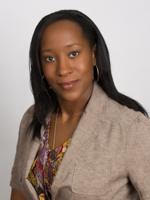 INSTRUCTOR
Ty Ekelemu - Creator of The Corporate Career Strategist and I am on a mission to help you master your interview! With 13+ years of professional experience, I have sat on both sides of the table: as the interviewer and the job candidate! I understand what top companies are looking for in job candidates. And I am passionate about showing you how to connect with your employer of choice and how to effectively communicate your ASK (abilities, skills and knowledge).
Questions? Send me an email at ty@corporatecareerstrategist.com or sign up at http://bit.ly/careerstgst to connect!

BostonSpeaks is dedicated to enhancing your communication skills to drastically improve your relationships, self-awareness and professional success.  Learn more about you can improve your communication skills and public speaking through coaching and classes by visiting our website: www.bostonspeaks.com | @boston_speaks
{{speaker.SpeakerName}}
{{speaker.Title}}
{{speaker.CompanyName}}
{{speaker.Description}}
Frequently Asked Questions