Important Update 22/04/2020
Following on from our first session this morning, I would just like to direct you to the following advice so that you do not have any issues attending any of the following sessions.
1. Please take notice of the date and time on each individual ticket, not your Order Date.
2. Enter these dates into your calendar.
3. For EACH ticket you have registered for you will receive an invitation from Zoom/Arv Kaushal requesting you to register. This is an additional security measure and you will have to do this in advance.
4. If you haven't received an "Invitation" at the latest 12 hours before the session, in the first instance check your Junk folder in your emails. If you can't find it, then please contact claire.justin@ctg.ac.uk.
5. On the day of the session please go to the Zoom link and enter the session. Please make sure you have good and stable connection to your router/wifi/4g.
Thank you
Arv Kaushal
Over 30 experts in their fields offer their expertise to you in the comfort of your home!
During these new and challenging times we understand that we are all having to do things in new ways. The priority is of course how we can best support our students in their "home schooling". However we also understand that our staff need to return to work as strong and able as possible to meet the demands of our new normal.
To this end we have scheduled a series of online sessions that tackle all the key areas to develop yourself as leaders and educators. The 30+ sessions offer a mixture of topics that will appeal to aspiring leaders, middle leaders and senior leaders. Some will be pre-recorded and some will be live sessions where you can interact.
Please note:
Please note the date in the ticket name, this is when the event will be live.
Joining instructions will be emailed prior to each session and will require a brief registration on Zoom. Please allow time for this.
The sessions will include a live Q&A where you will have the opportunity to ask questions.
All sessions will start at 9am and last approximately 1 hour. "E-doors will open 8.50am.
Social media: follow @ChilternTSA and contribute to #LDeduchat post session discussions.
THIS IS THE AMAZING LINE UP!
Using time off effectively: planning your leadership journey and developing yourself.
Adrian Rogers 22/04/2020
Trust identity and values - 360 view
Will Smith 24/04/2020
Digital transition: planning for a whole school digital transformation strategy
Emma Darcy 27/04/2020
Culture shift: After COVID-19 What is the possible long term positive impact to the way we work in schools?
Dame Alison Peacock 29/04/2020
Deep Dive: How to prepare and plan for deep dives
Nadine Cotton 01/05/2020
Leadership Style and Managing in challenging times
Will Smith 04/05/2020
Ofsted: The key learning from the EIF so far? What should schools be focusing on?
Simon Webb 06/05/2020
Deep Dive: Preparing for Deep Dive in English
Nikki Goodman 08/05/2020
Deep Dive: Preparing for Deep Dive in Science
Sarah Chick 11/05/2020
Back on Track
Mary Myatt 12/05/2020 ***NEW SESSION***
Creating a whole school Maths culture
Razna Choudhury 13/05/2020
Wellbeing for Teachers working from home
Dr Emma Kell 14/05/2020 ***NEW SESSION***
Deep Dive: Preparing for Deep Dive in Maths
Arv Kaushal 15/05/2020
Recruitment and Marketing: How to effectively create interest in your school and recruit the best candidates?
18/5/2020
How Rosenshine's principles support curriculum implementation
Tom Sherrington 19/05/2020 ***NEW SESSION***
Difficult conversations: Managing difficult conversations
Vic Goddard 20/05/2020
Leadership - How to prepare for Headship
Tom Rees 22/05/2020
Professional Culture - Why it matters (CPD/Collaboration)
Cat Scutt 25/05/2020
Reading Aloud
David Didau 26/05/2020 ***NEW SESSION***
Being the CEO
Michael Pain 27/05/2020
Creating diverse leadership teams
Asif Sadiq MBE 29/05/2020
Governance: What are their roles and what is the impact of their input?
Naureen Khalid 01/06/2020
Creating a culture to get it right
Sam Strickland 02/06/2020 ***NEW SESSION***
Wellbeing and workload management: strategies to support staff and students
Andrew Cawley 03/06/2020
Leadership - What makes an outstanding HoD?
Dr Patrice Evans 05/06/2020
Leadership - That improves Teaching & Learning in the Schoo
lDavid Weston 08/06/2020
A research-informed approach to improving teacher wellbeing in schools
Kat Howard 09/06/2020
Curriculum: The three I's - what have we learnt from inspections so far. How do we ensure our curriculum meets the needs of the NC framework, our school, community and students?
Stuart Lock 10/06/2020
Leadership - What makes an outstanding HoY?
Tom Bellwood 12/06/2020
Discretionary effort: How do we as leaders build a culture where our teams want to do more than is expected?
Penny Rabiger 15/06/2020
PSHE - an essential component of school improvement
John Rees 16/06/2020 ***NEW SESSION***
Coaching: the power of coaching in developing staff and leaders
Chris Nicholls 17/06/2020
Creating a whole school reading culture
Mark Mailer 19/06/2020
Budget: How to manage a school budget effectively and make efficiency savings
Teresa Kelly 22/06/2020
Succession planning: How do schools develop the new leaders of the future?
Sir David Carter 24/06/2020
Imperfect Leadership
Steve Munby 25/06/2020 ***NEW SESSION***
Dual Coding with teachers
Oli Cov 26/06/2020
Leadership - things to consider for 2020/2021
Leora Cruddas 29/06/2020
Educational Excellence - Achieving high results
01/07/2020
School Improvement - what are the priorities
Joe Richardson 03/07/2020
Leadership Matters
Andy Buck 06/07/2020
SEND - An Outstanding provision
Anita Devi 08/07/2020
Deep Dive: Preparing for Deep Dive in Humanities
Tom Rogers 10/07/2020
Research: a key to driving innovation & improvement
Claire Robins 13/07/2020
System Leadership - understanding it in MAT context
Lorraine Hughes 15/07/2020
Courageous Leadership - at all levels
Diane Osagie 17/07/2020
These are ALL free to you, you just need to register here and more details will be sent out as events appear.
We look forward to e-meeting you soon!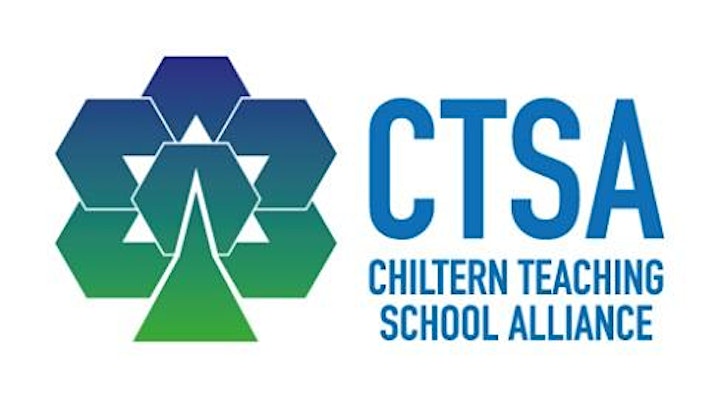 {{speaker.SpeakerName}}
{{speaker.Title}}
{{speaker.CompanyName}}
{{speaker.Description}}
Frequently Asked Questions