Velero is honored to announce a special free event focused on fundraising strategies for women entrepreneurs with featured speakers Kerry Rupp and Kelsey August. Kerry and Kelsey will discuss a range of topics relevant to women who are raising capital to launch or grow their businesses. Together they bring the perspectives of both venture capitalists and angel investors, as well as extensive experience as successful entrepreneurs.
Please join us on the evening of Tuesday, October 3rd from 6:30 to 8:30PM at the Alamo Drafthouse on South Lamar. Come out and network with entrepreneurs, investors, and members of the Austin business community and startup scene. The event will also be live-streamed for the benefit of a broader audience outside of Austin.
Live stream link: https://www.youtube.com/channel/UCYzEJU1x42rVXjNsJDeA4ww/live
About Kerry Rupp:
Kerry Rupp is General Partner at True Wealth Ventures. The True Wealth Ventures investment thesis is that women-led companies perform better financially, yet are an untapped market for investors since only 3% of venture dollars go to women-led start-ups and 15% to those with a woman on the leadership team. In addition, since women make 85% of consumer purchase decisions and 80% of healthcare decisions, True Wealth Ventures believes there are additional advantages for companies with women on the management team in designing products for, selling to and servicing these women customers in these markets.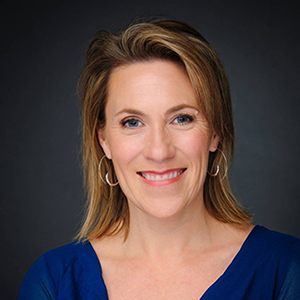 For over 20 years, Kerry Rupp has launched, developed and grown startup companies and new lines of business for established firms.
As CEO and General Partner at DreamIt, a Top Ten US startup accelerator and early-stage venture fund, Kerry was directly involved with the launch of over 150 companies. During her 5-year tenure with DreamIt, she grew its programs to five cities, raised a $20M follow-on fund, and initiated the DreamIt Access (minority entrepreneur), DreamIt Athena (female entrepreneur), and DreamIt Health programs. DreamIt companies in aggregate now have a market value of over $1B.
Before DreamIt, Kerry was herself the founder of an online travel service, Holiday Golightly, which organized unique group travel excursions for women. She has also advised senior executives at Allrecipes.com, ReadersDigest, LexisNexis, Payscale, and Taleo on strategy, business development and marketing. Kerry began her career as a consultant with McKinsey and Andersen Consulting (now Accenture). In addition to consulting, Kerry serves as a mentor at Capital Factory and International Accelerator and on the advisory board of Medical Innovation Labs, a platform for commercializing innovations in the medical device field.
Kerry holds an MBA from Harvard Business School and a BA in Biology from Duke University. Kerry volunteers on the leadership teams of Women@Austin, The Angel Forum, and the Austin chapters of Harvard Business School Alumni Club, Harvard Business School Alumni Angels and the DukeGEN Global Entrepreneurship Network. Kerry is also a judge or coach on many local and national start-up competitions (e.g., athenahealth, Harvard Business School, Rice University Business Plan Competition, TiE Texas, Energizing Health Houston, Texas Venture Labs, AARP Health Innovation). She is also a nationally-certified instructor for the National Science Foundation's Innovations Corps (I-Corps) program. Kerry is also an avid adventurer that has visited over 50 countries and 49 US states.
About Kelsey August
Kelsey August is the owner of Lone Star Direct, a marketing firm she founded at 24 years old. She is also the CEO of Bona Dea Gluten Free, an Ancient Grain Baking Mix company. She has been a serial entrepreneur for the last two decades. She loves to create and grow business ventures.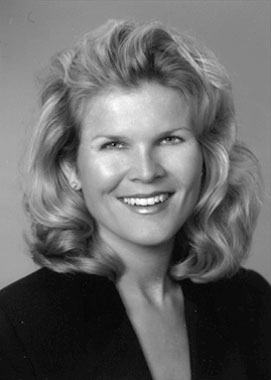 Kelsey has been a Board Member and President of EO, The Entrepreneurs Organization; has served on the Board of Athletics for Ohio University and was also the President of the American Marketing Association. She has won distinguished awards along the way including being an Austin Under Forty Winner and Ernst and Young Entrepreneur of the Year finalist as well as the youngest female entrepreneur to make the Inc 500 fastest growing company list.
Kelsey has been an active Angel Investor since 1998. She enjoys mentoring her portfolio companies. She has participated as a mentor in SKU (formerly Incubation Station) and is also on the Board of CTAN (Central Texas Angel Network).
Special thanks to Sputnik ATX for co-sposoring this event!
Speakers
{{ key == 'null' ? '' : key}}
{{speaker.FirstName}} {{speaker.LastName}}
{{speaker.JobTitle}}
{{speaker.MemberName}}
{{speaker.Description}}
Frequently Asked Questions