Workshop information:
Online Meetings come in all shapes and sizes, from the convention to a quick huddle in an office hallway. This concise program will be concerned with small & large working online meetings. Participants will learn all what is needed to successfully conduct work online meetings from A to Z while having the chance to apply hands on practicalities.
Workshop Objectives:
• Getting familiar with the different types of online meetings.
• Understand the value of online meetings as a management tool.
• Recognize the critical planning step that makes online meeting time more effective.
• Identify process tools that can help create an open and safe forum for discussion.
• Develop and practice techniques for handling counterproductive behavior.
• Wrapping up and following up on online meetings effectively
Workshop Facts:
Date: 28 May 2020
Time: 11:00am - 12:00pm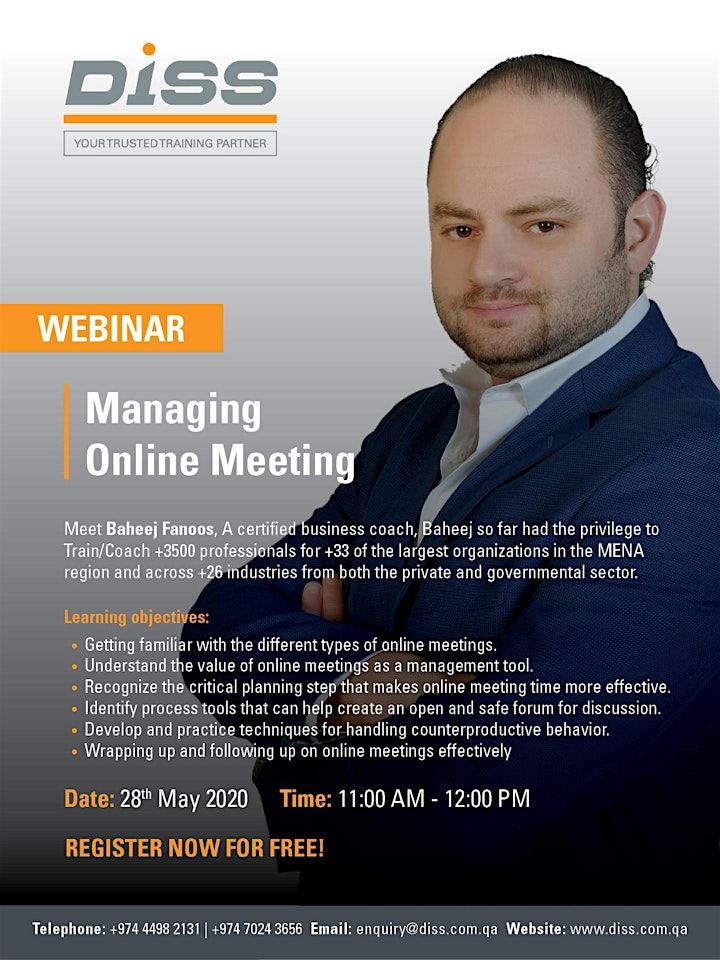 Speakers
{{ key == 'null' ? '' : key}}
{{speaker.FirstName}} {{speaker.LastName}}
{{speaker.JobTitle}}
{{speaker.MemberName}}
{{speaker.Description}}
Frequently Asked Questions