The Co-Active® model is so much more than simply a methodology of coaching: it is also a roadmap for living a more fulfilled, integrated life.
Join us and for a complimentary experience of the Co-Active Coaching model in Boston. You could win a free Co-Active Fundamentals coaching course ($925 value) and books that will help you transform your life and the lives of others. Doors open at 6:30 p.m and the event begins promptly at 7:00 p.m.
1) Learn key principles of our Co-Active model from two of our senior faculty members. Enjoy interactive and hands-on experiential training. Be prepared to have fun, too.
2) Explore how core skills such as listening and asking powerful questions will deepen and enhance the communication and relationships in your work and life.
3) Discover how the Co-Active Coaching model is simple, elegant and adaptable in any coaching situation: personal, executive, group, wellness and many more. It is applied in business, education, medicine, government, communities and families around the world.
Do you long to make a difference? Do you dream of seeing more collaborative and life-affirming workplaces? Do you believe relationship is as important as achievement?
Then you just might be Co-Active at heart!
The event is free to all, but space is limited. Invite a guest to experience the evening with you.
Questions?
Contact Tammy Hibler at 415-526-1613 or email thibler@coactive.com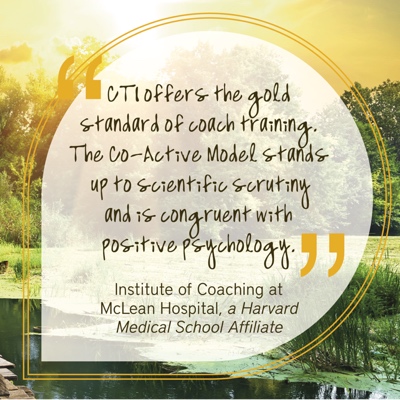 Speakers
{{ key == 'null' ? '' : key}}
{{speaker.FirstName}} {{speaker.LastName}}
{{speaker.JobTitle}}
{{speaker.MemberName}}
{{speaker.Description}}
Frequently Asked Questions