Hi Everyone! Please keep your FREE ADMISSION tickets, or they will be swallowed up. We know you all are ready for this Festival, yet this SOLD OUT event requires more due diligence, therefore we're moving 2 weeks forward to get this event right for you.
The DTLA Art and Music Festival 2017 is NOW on Sunday, June 11, 2017.
See $50 Special Ticket Bundle + VIP package by clicking the green "tickets" button on this page, as the FREE TICKETS ARE SOLD OUT. There are only 52 tickets remaining, and the Festival kicks off with a Kemetic Yoga class then stage talent and performances, hip hop dance, deejays, awesome vendors, food trucks, and event offerings all day from 11:00 a.m. to 8:30 p.m. PST. Activities list and schedule for adults and children coming soon to this page. Hurry! This event is over 98% capacity and all tickets are going to be SOLD OUT shortly. Once ticket sales reach 5,000 there is no more entry. LOCATION ANNOUNCED ON THURSDAY, JUNE 1, 2017 VIA EMAIL TO ALL REGISTERED TICKET HOLDERS :) Register now!
DTLA Arts Festival T-shirt: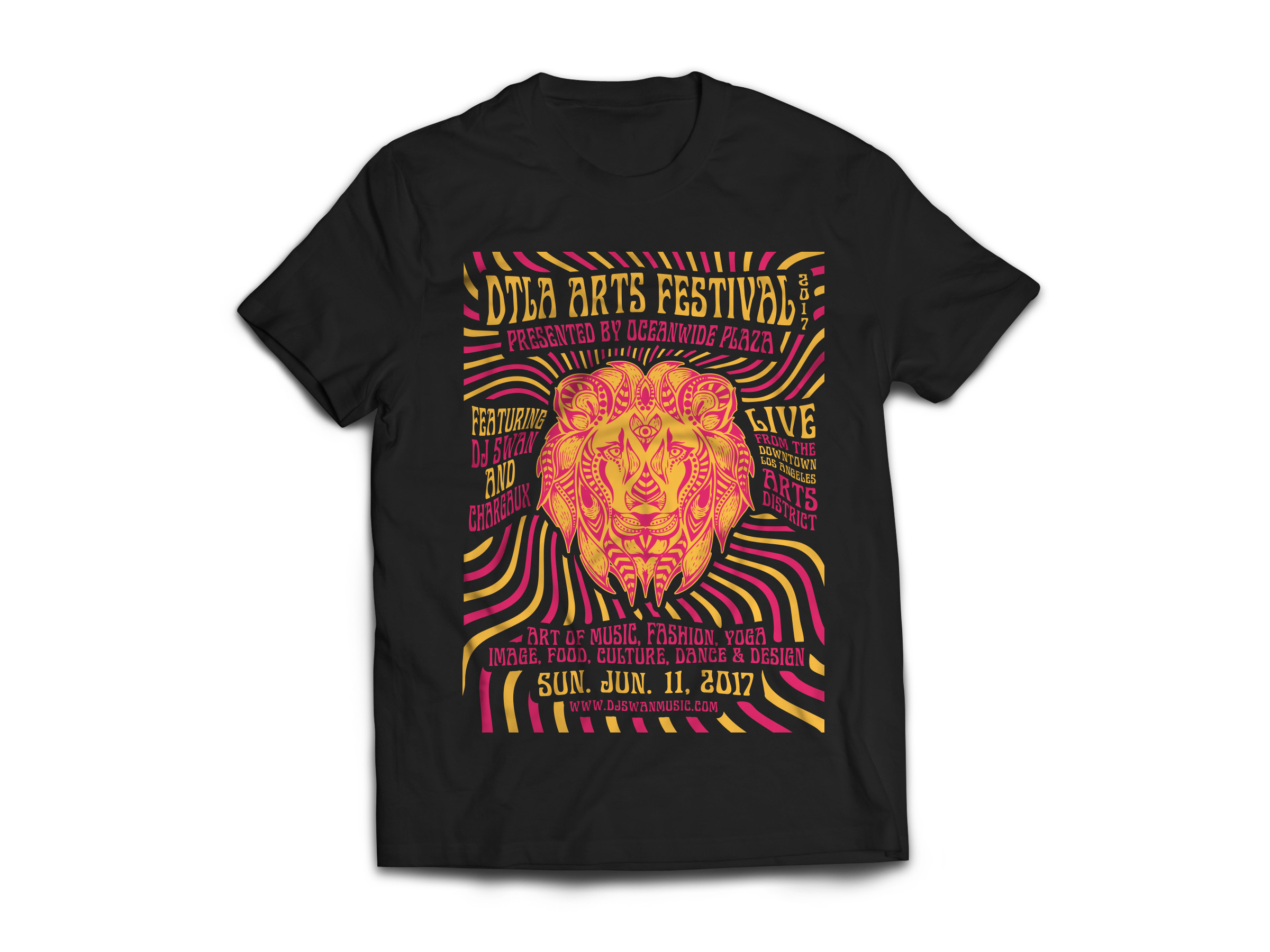 Speakers
{{ key == 'null' ? '' : key}}
{{speaker.FirstName}} {{speaker.LastName}}
{{speaker.JobTitle}}
{{speaker.MemberName}}
{{speaker.Description}}
Frequently Asked Questions