We may be staying home but we don't have to work alone. Join the BGV Co-Working sesh on Zoom every Wednesday from 9am - 1pm.
We will have special guests drop in every week including funders, influencers, investors, etc.
Guiding principles for co-working:
Videos must be on.
No pants required!
Bonnets and headwraps welcome!
Manage your mute button responsibly.
Hold space for others during conversation.
Asking questions and making business connections is expected!
Specifically for Black/Brown women professionals, visionaries, creatives, and aspiring business owners, small business owners, and entrepreneurs.
Let's be in community while quarantined.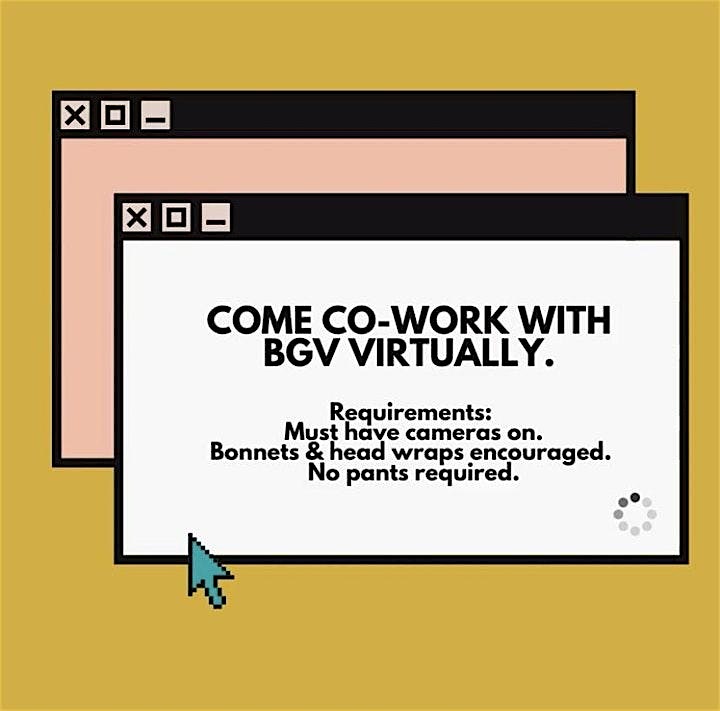 Speakers
{{ key == 'null' ? '' : key}}
{{speaker.FirstName}} {{speaker.LastName}}
{{speaker.JobTitle}}
{{speaker.MemberName}}
{{speaker.Description}}
Frequently Asked Questions