On August 20th, 2017 we are bringing the city out and celebrating Big Moe's 1st Anual Birthday Block Party downtown as Mayor Sylvester Turner has proclaimed August 20th as Big Moe Day in the City of Syrup. It has been ten years since the passing of the original Screwed Up Click member and Wreckshop Record's Barre Baby so in order to celebrate his life and love for the city we are throwing a FREE birthday block party at Screwston Records. Donations are encouraged and will benefit Big Moe's family. The party is 18+ to get in. Special thanks to our sponsors Wreckshop Nation, Screwston Records, 97.9 The Box, XO Like The Drug, Ghetto Dreams Entertainment, Hip Hop Weekly and Double Dose Entertainment.
The block party will kick off with live performances by local artists DJ XO, Propain, GT Garza, T-Wayne, Delorean, Killa Kyleon and surprise special guests starting at 3PM. Free liquor and beer will be provided by our sponsors. Local graffiti artists will be painting tribute murals the day of the party.
Screwston Records' warehouse is located at 2122 Center Street and street parking is available. For vendors and more info about the event feel free to contact: 832-805-6146.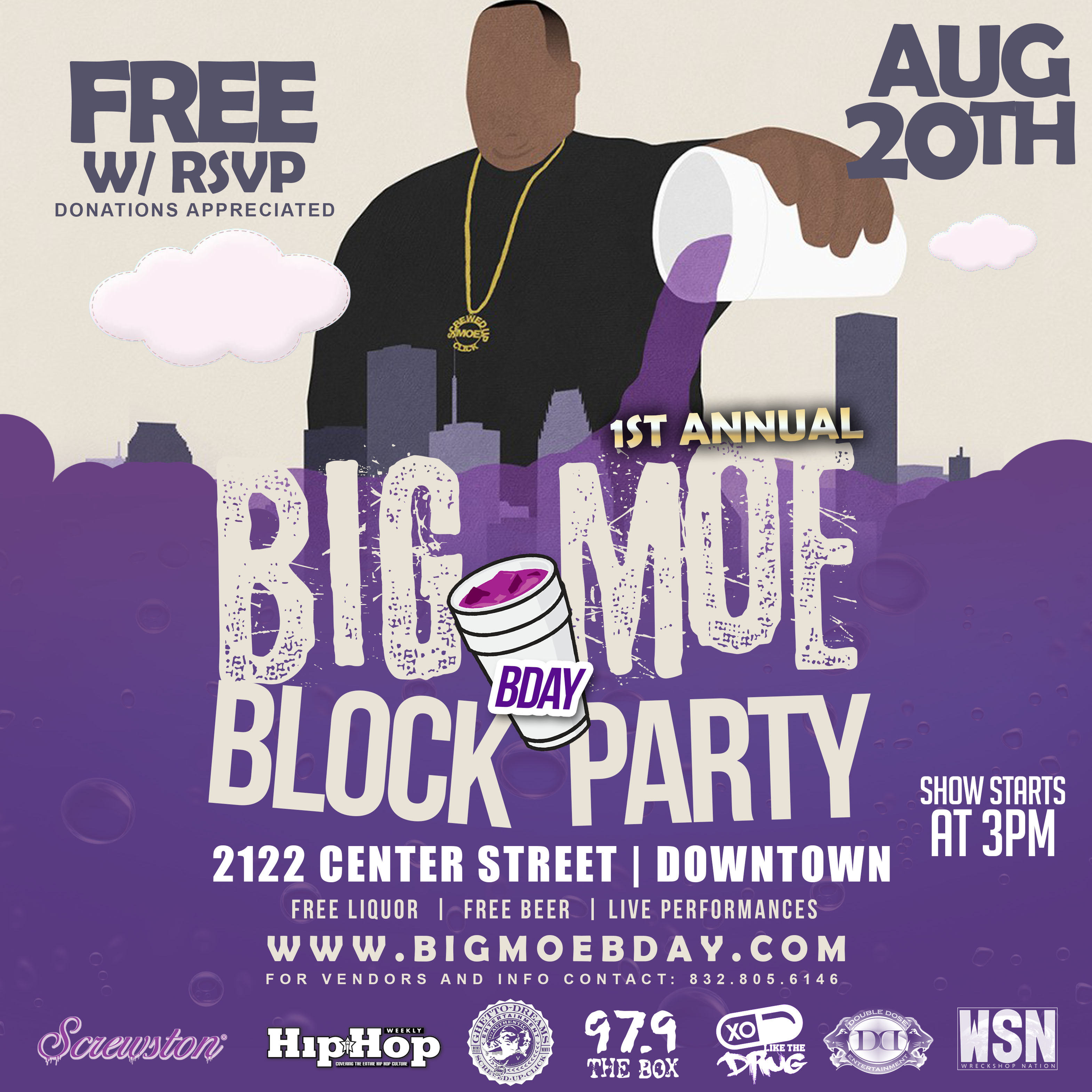 Speakers
{{ key == 'null' ? '' : key}}
{{speaker.FirstName}} {{speaker.LastName}}
{{speaker.JobTitle}}
{{speaker.MemberName}}
{{speaker.Description}}
Frequently Asked Questions