Onsite Badge Printing: Your Key to Hassle Free Event Check-In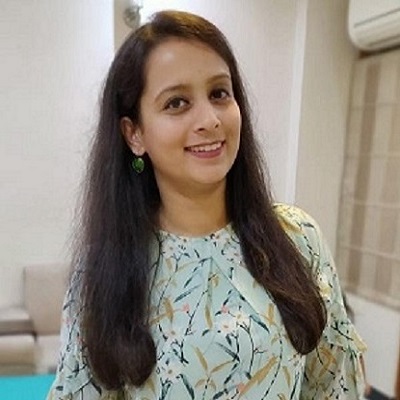 Nov 08, 2023 Shruti Shah
Event badges play a pivotal role in the success of conferences, seminars, and corporate gatherings. They are the first point of contact between attendees and the event, providing a streamlined check-in process that sets the tone for what lies ahead. Traditional badge printing practices have often involved time-consuming and costly pre-printed badges, which can be a logistical challenge for event organizers. This shift towards onsite badge printing has revolutionized the event industry by offering flexibility and efficiency, while reducing waste and cost. Let us dive into an in-depth exploration of event badges, the significant advantages of onsite badge printing, and essential considerations when choosing a badge printing platform.
An Overview of Event Badges
Event badges are no longer mere pieces of plastic or paper facilitating entry; they are the keys to unlocking a seamless event experience. Whether it's a small seminar or a large-scale conference, event badges serve multiple purposes:
Identification:

Badges provide a clear way to identify attendees, making it easy for staff and fellow participants to address each other by name.

Access Control:

Different levels of access can be indicated on the badge, ensuring that attendees only enter areas or sessions for which they are authorized.

Networking:

Badges often contain details about the attendee's organization or role, facilitating networking opportunities.

Information Exchange:

Many badges feature QR codes or other scanning options, allowing for quick information exchange and streamlined check-ins.



6 Reasons Why Onsite Badge Printing Is Must for In-Person Events
One of the most significant advancements in event badge management is the shift towards onsite badge printing. Onsite badge printing for events offers a host of benefits not only to attendees but also to event organizers. This revolutionary approach bids farewell to long queues and intricate event check-in procedures, ushering in a new era of simplicity with security. Here's why this approach has become indispensable for event and conference organizers:
Instant Access:

Onsite badge printing eliminates the need for pre-printing badges, ensuring that attendees can quickly receive their event credentials upon arrival. No more waiting in long lines or dealing with delayed check-in processes.

Accurate Information:

With onsite badge printing, attendee data is updated in real-time. Attendees can make last-minute changes to their information during registration, ensuring that the badges reflect the most current details.

Customization:

Onsite badge printing allows for real-time customization. Organizers can tailor badges to different attendee categories, design and personalize them, ensuring each badge serves its intended purpose.

Efficiency:

The onsite badge printing process is efficient and eco-friendly. It minimizes waste by only producing badges for those who have checked in, reducing the need for extras and the associated costs.

Seamless Check-In:

The integration of registration and badge printing systems streamlines the check-in process. Attendees can complete their registration, check-in, and receive their badges in one fluid motion.

Security:

Onsite badge printing enhances security. Attendees can be verified and validated on the spot, reducing the chances of unauthorized access.




What to Look for in a Badge Printing Service Provider?
Choosing the right badge printing service provider is crucial for a successful event. Consider the following factors when making your selection:
Customization Options:

Look for a provider that offers customization tools, enabling you to create badges tailored to your event's specific needs.

Data Integration:

The technology should seamlessly integrate with your registration system, CRM, or any other third-party platform, ensuring that attendee data is always up to date.

Badge Design:

Having the freedom to design with speed and precision comes with templates and design tools, allowing you to create badges that reflect your event's branding and purpose.

Experience:

Look for reviews and choose a platform with a track record of delivering quality services in terms of on-site badging for similar event formats.

Support:

Consider the level of support and technical assistance the platform is ready to provide, particularly during the event itself. Talk to their staff.
Onsite badge printing transcends mere convenience; it stands as a strategic imperative. It streamlines the event experience for attendees while equipping organizers with a versatile, cost-efficient solution. When you're in the process of selecting a badge printing service provider, take a thoughtful approach, ensuring alignment with your event's unique demands. By doing so, you set the stage for an event that boasts not only enhanced efficiency and professionalism but also a fortified sense of security, right from the moment your attendees step through the doors.

Make on-site badging a breeze at your next event with revolutionary event technology from Eventcombo. Connect with our experts today. Book a demo - https://bit.ly/3R9bkuP