How Event Technology Empowers On-Site Support Teams to Enhance In-Per Experiences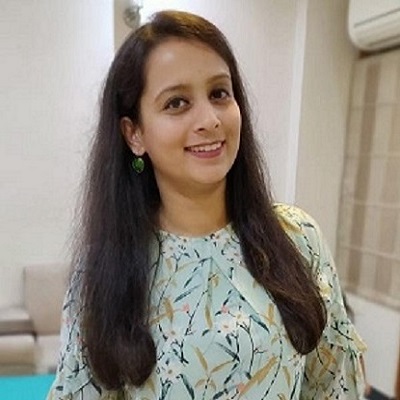 Nov 05, 2023 Shruti Shah
In a time when virtual events are becoming more and more popular, there's something truly special about coming together in person. These live events give us a chance to connect in a real way, learn in an immersive setting, and engage in meaningful interactions. But, you know, making sure these in-person events go off without a hitch is all about creating a finely crafted blend of on-site event support strategies and top-notch technology.

The Significance of In-Person Event Support Strategies
In-person events thrive on seamless event planning and well-devised strategies. But who makes sure that happens? - On-site support staff! On-site event support teams are the linchpins behind running the show straight from the playground and play a crucial role in ensuring that attendees have an unforgettable experience.

Debunking the Myth of Job Loss for Onsite Support Team Due to Technolgy
A common concern with the rise of AI is that the adoption of event technology, especially AI-powered tech, might result in job losses among on-site support teams. However, this fear is largely unfounded. Event technology is not a replacement for human expertise but a tool that enhances their capabilities. Here's why:
Job Enrichment:

Event technology automates routine and time-consuming tasks, allowing on-site support teams to focus on more value-adding activities. They can engage with attendees, provide personalized assistance, and address complex issues, making their roles more fulfilling and meaningful.

Skill Development:

The integration of event technology necessitates training for on-site support teams. This upskilling empowers them to become proficient in managing and troubleshooting the technology, enhancing their expertise and making them even more valuable assets to event organizers.

Enhanced Performance:

By eliminating the stress of managing logistical details manually, on-site support teams can concentrate on optimizing attendee experience. With the assistance of technology, they can deliver a higher level of service, further justifying their role and importance at events.



Partnering On-Site Support Teams with Event Technology
To ensure that these teams perform at their best, event technology has emerged as an indispensable ally. In a digital age where virtual events and webinars are on the rise, in-person gatherings have never been more valuable. However, orchestrating a seamless and memorable in-person experience has never been nor will be a small feat, and it is important to remember that in-person events' on-site support teams play a crucial role in their success. In fact, as attendee expectations keep going up, these teams are becoming even more important.
Logistics and Operations:




What they do:

On-site support teams ensure that everything, from seating arrangements to lighting, sound systems, and all the small details, runs smoothly. They oversee the setup, coordination, and execution of various logistical aspects of the event.
How technology helps: Event management software and mobile apps simplify tasks related to scheduling sessions, managing resources, and coordinating activities. This makes it easier for support teams to track and update logistics in real-time, reducing the risk of errors and ensuring a seamless operation. For example, based on the data, on-site teams can use event apps to personalized notifications about relevant sessions, exhibitors, or networking opportunities, ensuring smooth crowd flow.
Customer Service:




What they do:

Support teams are responsible for answering attendees' questions, addressing concerns, and ensuring that everyone at the event is satisfied. They play a critical role in providing a positive and welcoming experience.
How technology helps: Event technology can provide on-site staff with access to attendee information and analysis, such as preferences and past interactions, allowing for more personalized and informed responses.

Event app

can also facilitate quick communication and feedback collection, making it easier to resolve issues and enhance attendee satisfaction.
Communication:




What they do:

These teams serve as the central hub for maintaining consistent and efficient communication among staff and information-seeking attendees, ensuring the flawless execution of the event program.
How technology helps

: While chatbots and event apps can provide information and basic assistance, on-site support plays an irreplaceable role in offering a human touch and managing complex or personalized requests. Event technology empowers these teams with real-time access to event data and attendee preferences. For example, instead of attendees having to visit a support desk, on-site staff equipped with event technology can provide immediate assistance, troubleshoot event app issues, and offer a seamless and personalized experience to attendees.





Security and Safety:




What they do:

These teams are in charge of keeping things organized, ensuring safety protocols are followed, and responding to security incidents and emergencies, such as crowd management and first response.
How technology helps: Advanced security technology, such as facial recognition, RFID badges, and access control systems, aids in monitoring access and identifying potential security threats. In emergencies, technology can provide real-time alerts and instructions to attendees and support teams, helping in maintaining order and enhancing overall safety.

Expert Tips for Event Success
For a successful in-person event, consider the following expert tips which will increase the performance of your on-site teams:
Start with a Solid On-Site Event Support Checklist:

Ensure that every logistical detail and safety measure is accounted for in your planning.

Empower Your On-Site Support Teams:

Invest in their training and equip them with the latest event technology to enhance their capabilities.

Leverage Data and Technology:

Use event technology to gather attendee data and arm your on-site teams with information in real-time, ensuring a more personalized experience for attendees.

Measure Attendee Satisfaction:

Collect feedback during and after the event, to continuously refine your event strategies.




In conclusion, the symbiotic relationship between on-site event support and technology is not just a nice-to-have but a game-changer for in-person events. Event technology enables these teams to perform better, ensuring that attendees enjoy seamless, personalized, and secure events. Far from costing jobs, event technology enriches the roles of on-site support teams, leading to enhanced performance and job satisfaction.
As the landscape of events evolves, this partnership is crucial in ensuring that in-person experiences remain a pinnacle of human connection and engagement. The future of events lies in the hands of these teams, armed with the power of technology and a commitment to delivering remarkable event experiences.
Prepare your on-site team for the next event with comprehensive tech support from Eventcombo - https://bit.ly/3R9bkuP